Chemistry and biology labs testing wastewater to help identify potential COVID-19 outbreaks
Jan 11, 2021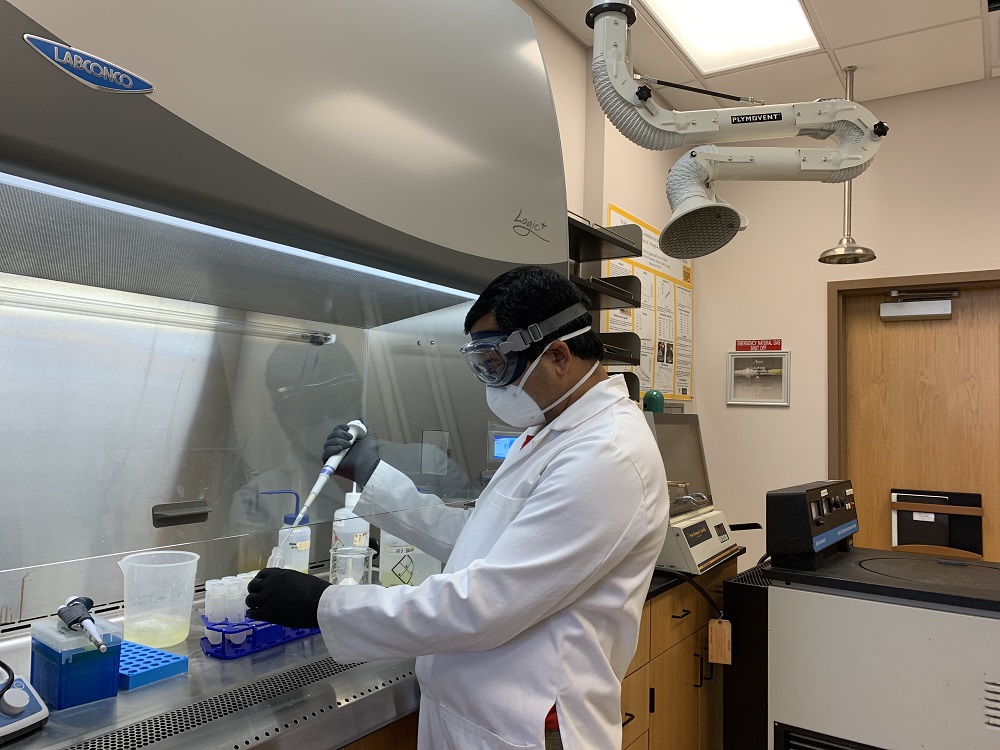 MURRAY, Ky. — A recent wastewater testing project in Mayfield, Kentucky is providing assistance to the local community to help identify potential COVID-19 outbreaks prior to area residents ever experiencing any symptoms of the virus.
The project, which began in early November, is a partnership between the Graves County Health Department, Mayfield Electric and Water Systems, Murray State University, the University of Louisville Co-Immunity Project and the Foundation for a Healthy Kentucky. To facilitate testing, the samples from Mayfield's wastewater treatment plant sites are sent to Murray State's chemistry and biology testing labs for further evaluation. Wastewater samples are then analyzed by the University's lead researchers, Associate Professor of Cellular and Molecular Biology Dr. Gary ZeRuth and Assistant Professor of Analytical Chemistry Dr. Bikram Subedi.
"Preliminary data suggests that we saw a spike in the virus that was in the wastewater that preceded the spike that was shown by clinical testing samples by about five to seven days," ZeRuth said.
The wastewater analysis is beneficial even if a COVID-positive individual displays as asymptomatic. The testing can serve as an early warning system for virus outbreaks which allow local community health leaders to identify and respond to potential spikes within the area.
"SARS CoV-2, the virus that causes COVID-19, has been shown to be shed into the wastewater from infected persons regardless of whether they exhibit symptoms," said Subedi. "Detection and measurement of SARS-CoV-2 RNA in wastewater therefore serves as a comprehensive, non-invasive, near real-time and cost-effective approach to monitoring COVID-19 infection within communities that is not dependent on individuals submitting to testing."
The wastewater-based research has never been used to detect COVID-19 spikes in the western part of the state before. The research program originally focused on the Louisville and northern Kentucky areas of the state. The partnership with Murray State has provided additional lab facilities and testing opportunities to support western Kentucky.
"This type of research remains vitally important in order to provide preliminary data that may influence a potential outbreak," said Subedi. "It is very comprehensive and covers not only symptomatic but also asymptomatic and pre-symptomatic people in the community. The CDC estimated about 35% of the cases are asymptomatic, but it covers all those cases."