Athletics launches the Dennis Jackson Leadership Program – Powered by Swift & Staley
By Dave Winder | Jan 19, 2023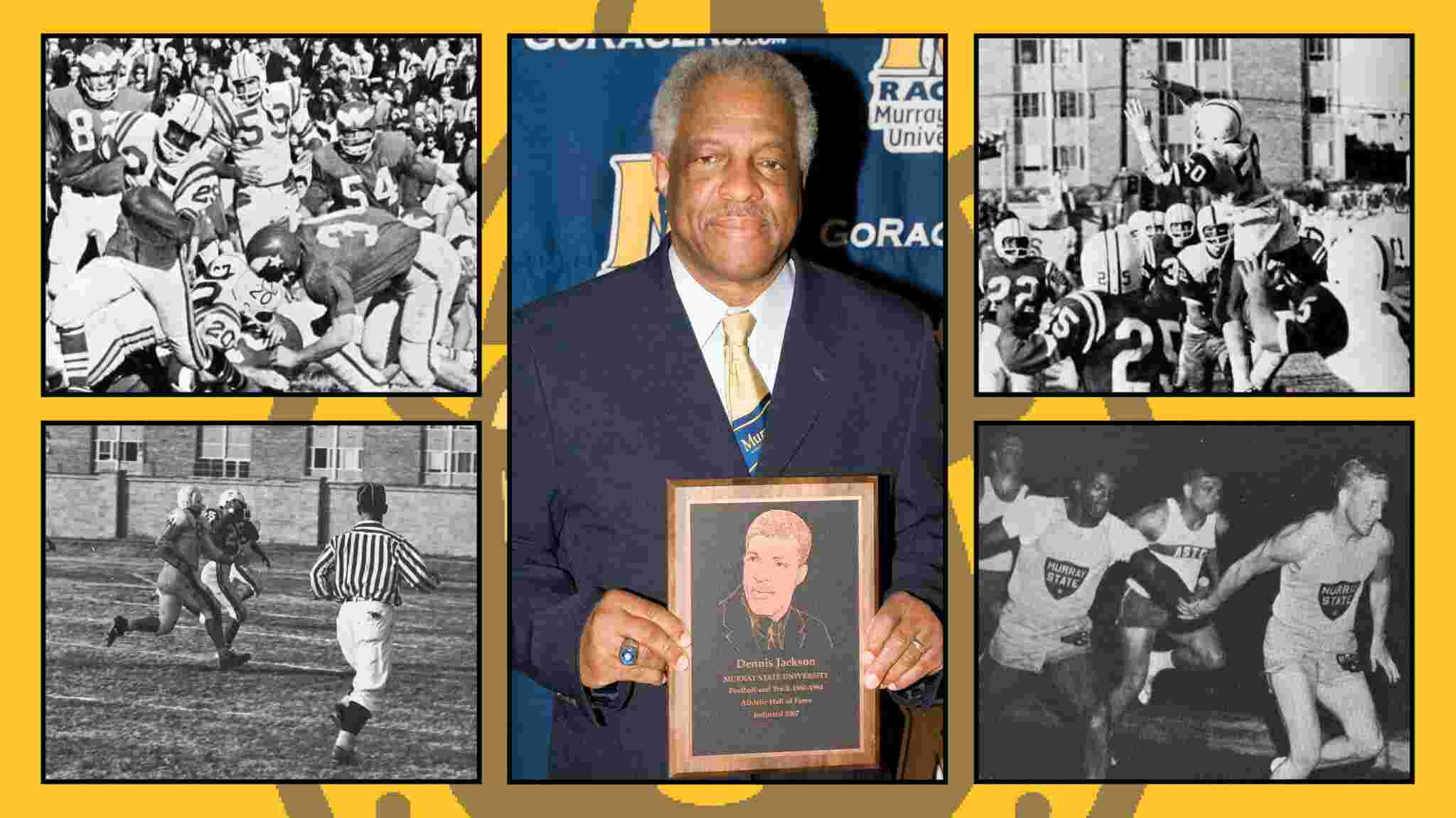 MURRAY, Ky. – Murray State Athletics officially launched the Dennis Jackson Leadership program, powered by Swift & Staley.
The program provides the needed tools to Murray State student-athletes in the areas of personal growth, life skills and professional development. From recruitment through retirement, the program is a guide for student-athletes to be successful people both with their families and in their careers.
Murray State Athletics believes in the journey each student-athlete embarks on when they arrive as freshmen, or in some cases, as transfers. During their time with a Racer sports program, the goal is to focus the student-athlete on their academic pursuits, career readiness, leadership and civic engagement, NIL preparedness, brand management and financial literacy.
"We are thrilled to create a program intentionally engineered to help our student-athletes navigate today's landscape, while equipping them with the resources and experiences to serve them from recruitment through retirement," said Nico Yantko, Murray State Director of Athletics. "Dennis Jackson continues to be an inspiration for our letterwinners, and we are excited to have this program that reflects his legacy of serving others and presents opportunities for our student-athletes to have a transformational impact in our community."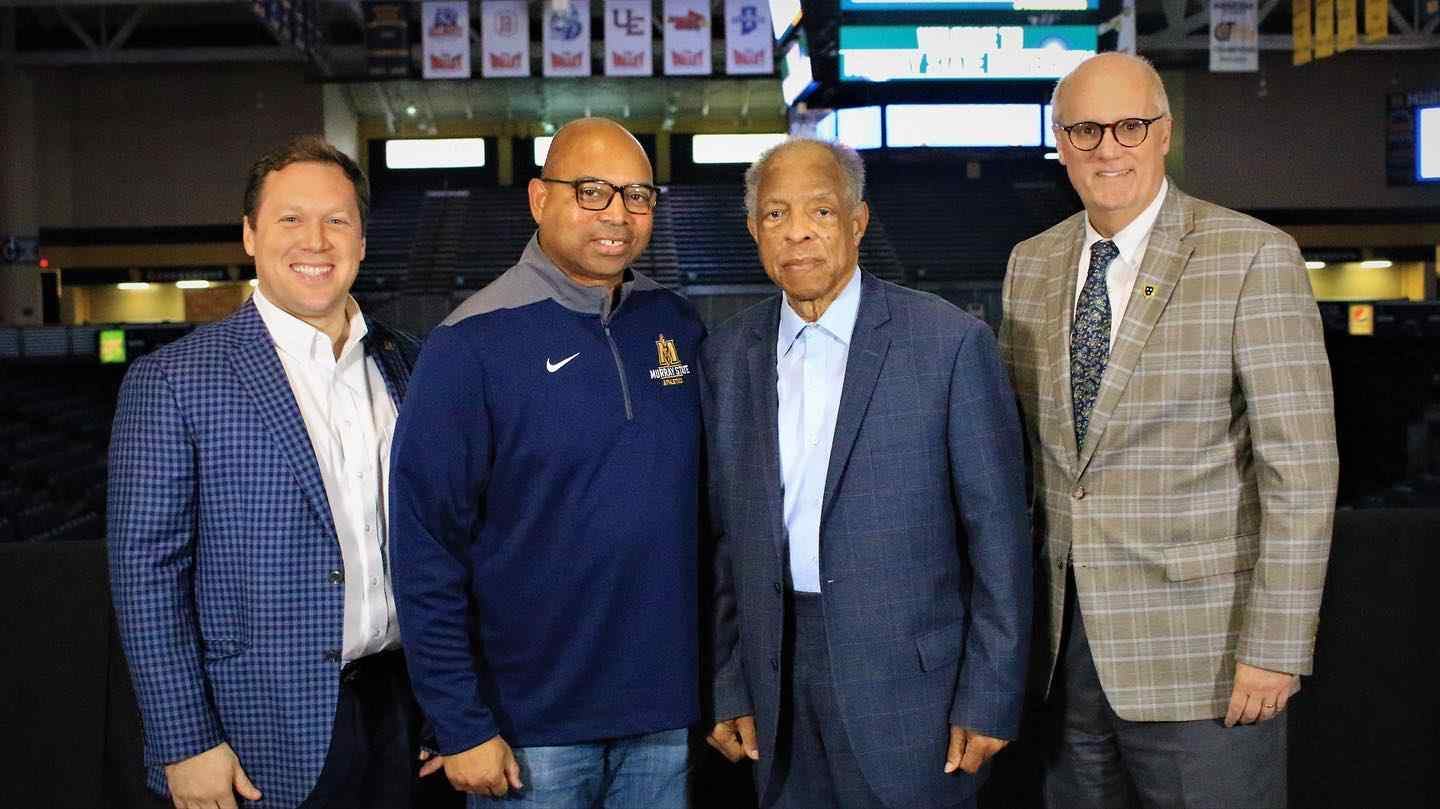 "Swift & Staley Inc. is honored to continue its partnership with Murray State University and Racer Athletics with the establishment of the Dennis Jackson Racers Leadership Program," said Leon Owens, Swift & Staley President. "Throughout his collegiate and professional career, Mr. Jackson has epitomized servant leadership, and it is our duty to ensure this and future generations of Racer student athletes are equipped to lead and serve our communities and nation."
"We are very grateful to Mr. Dennis Jackson, Board of Regents Vice Chair Leon Owens, Director of Athletics Nico Yantko and all individuals who are involved with the development and implementation of this new program," said Murray State President Dr. Bob Jackson. "Mr. Jackson is a Racer Hall of Fame member and a distinguished alumnus of Murray State who has exhibited grace and compassion with a lifetime of service toward others. This wonderful initiative will benefit our student-athletes greatly as we continue to build upon Murray State's reputation as one of the best student-centered, comprehensive universities in the nation."
Dennis Jackson became the first African American student-athlete at Murray State in 1960 where he excelled to All-Ohio Valley Conference status in two sports. A native of Murray, Jackson graduated from Murray State with degrees in history and physical education. He served 40 years as a teacher and administrator with Paducah (Kentucky) Public Schools. The desire to participate in athletics has never left Jackson. He served as a high school basketball official for 25 years and called numerous games at the Kentucky State Tournament. Jackson was inducted into the Kentucky High School Athletic Association Hall of Fame in 1999.
"Playing football and running on the track & field team is one of the greatest experiences of my life," said Jackson, who was inducted into the Murray State Hall of Fame in 2007. "I am thrilled to be part of this program. It's going to have a positive influence on Murray State student-athletes. I want all of them to know that you can't do it by yourself. You need people to help you along as a young person. Murray State did that for me and I am forever thankful."
Dennis Jackson Leadership Program Pillars
Career Readiness
Networking Development

Micro-Internships

Career Planning

Mentorship

Career Hiring Events

M Club Membership – Connect with former Racers

Resume Building
Leadership & Civic Engagement
Speaker Series

Community Service

Voter Education

Chamber, Local Government, Economic Impact Engagement and Education

Trip to State Capitol in Frankfort, Kentucky
NIL Preparedness & Brand Management
INFLCR

Co-Branded Group Licensing

Brand Consulting

Social Media Coaching

Attire & Wardrobe Prep
Financial Literacy
Murray State Business School Connections

Local Bank Partners – Savings and Checking

Retirement and Benefits Planning

Investment Education