Department of Psychology hosts Brummer Colloquium
Department of Psychology hosts Brummer Colloquium
By Alex Pologruto | Mar 9, 2022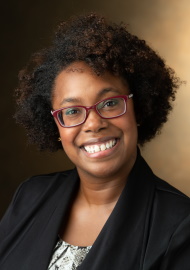 The Dr. and Mrs. Gary Brummer Colloquium Series in Psychology presents "Who are we? An Exploration of Racial and Sexual Identity" with Dr. Rachel Tennial
MURRAY, Ky. — The Department of Psychology at Murray State University is pleased to host its next event in the Dr. and Mrs. Gary Brummer Colloquium Series on Thursday, Mar. 10 at 5:30 p.m. in the Freed Curd Auditorium on the Murray State campus. Dr. Rachel Tennial from Southern Illinois University-Edwardsville will give a lecture entitled "Who are we? An Exploration of Racial and Sexual Identity." The event is free and open to the public.
"Who am I?" is an important, challenging and dynamic question. This seemingly simple idea asks the individual to consider the core aspects of the self in a critical and often self-reflective manner. Tennial will discuss work that has sought to unpack this question through the lens of collective identity and the piping methodology in survey design. Collective identity has been an area of great interest within social psychology. This is primarily due to its ability to fulfill the fundamental human need to belong to a group. Research has attempted to define it, discover its origins and determine its development in humans. Tennial will describe research she has conducted to explore different aspects of collective identity (racial and sexual) and the utility of survey piping methodology.
Tennial is an assistant professor of psychology at Southern Illinois University-Edwardsville. She received her PhD in Social Psychology from St. Louis University and taught at the University of Arkansas at Little Rock before joining the faculty at SIUE. Her research interests include exploring racial/ethnic and sexual identity, and identification and examining stereotyping, stigma and prejudice as well as topics related to the scholarship of teaching and learning.
For more information about the Brummer Colloquium or the Department of Psychology, please visit murraystate.edu/psychology.