Murray State University announces Distinguished Alumni Award recipients
By Carrie McGinnis | Apr 5, 2022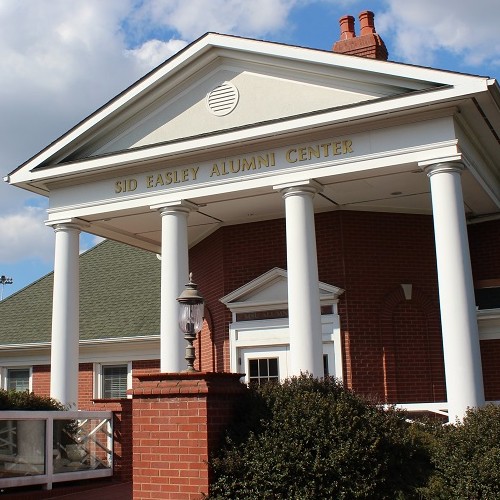 MURRAY, Ky. — The Murray State University Alumni Association (MSUAA) is proud to announce that five outstanding Murray State alumni have been selected as the 2022 recipients of the Distinguished Alumni Award. This year's Distinguished Alumni dinner and award ceremony will be held Friday, April 22 and will honor the award recipients for the University's centennial year. The dinner and banquet will be held in the Murray Room of the CFSB Center that evening. A cocktail reception will begin at 5 p.m. with the dinner and program slated to begin at 6 p.m. Tickets for the event are available for purchase at murraystate.edu/distinguishedalumni. For more information, contact the Murray State University Office of Alumni Relations at 800-758-8510.
For more than half a century, the Distinguished Alumni Award has been presented annually to Murray State alumni who have made meaningful contributions to their professions on a local, state and national level. It is the highest honor an alumnus or alumna can earn from the MSUAA and recognizes those who have excelled both professionally and personally. The Distinguished Alumni honorees for 2022 include Dr. Alissa Young ('89, '93), Harold Doran ('75), Nancy Gibbs Becker ('63), Robert "Bud" Foster ('83) and Representative Steven Rudy ('00). The 2022 Distinguished Young Alumni Award recipient is Marla Moore ('11).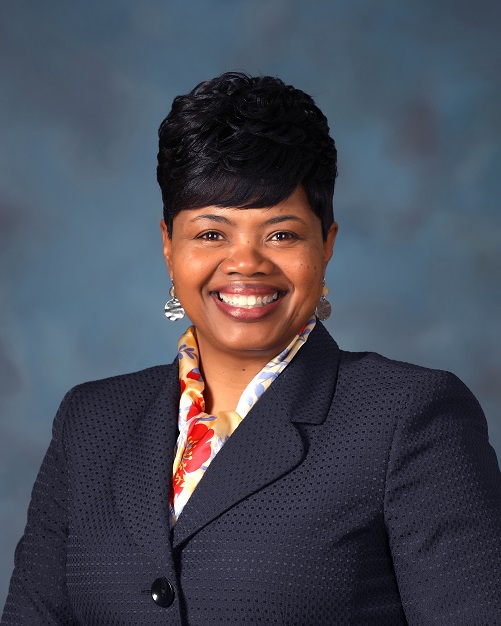 Young's journey at Murray State began before she first stepped on campus when longtime Journalism and Mass Communication professor, department chair and fellow Hopkinsville native Dr. Bob "Doc" McGaughey reached out to her personally in hopes of recruiting her to Murray State. McGaughey's kindness and compassion gave Young the courage to step out on faith and enroll. Soon after her first semester, Young decided to get involved across campus, joining Alpha Kappa Alpha Sorority, Inc. and Voices of Praise. She credits that involvement for many meaningful relationships and lifelong friends with whom she still spends time today.
The majority of Young's career has been spent in higher education. A Hopkinsville native, Young began as a communication instructor at Hopkinsville Community College (HCC) more than 30 years ago. She moved up through the ranks as academic division chair, associate dean, chief academic affairs officer, dean of academic affairs and ultimately assumed the role of the institution's president in 2017.
Under her leadership, HCC has strengthened existing partnerships and forged new business and industry relationships to provide real world, hands-on experiences for students in fields such as allied health and career and technical education, among others, expanded dual credit course offerings within the public school system, created new certificate programs and increased apprenticeship opportunities for students. In an effort to remove barriers to educational success, Young has also overseen an increase in "wrap-around" services available to students, including the new PathFinder Food Pantry, Goode Family Student Emergency Fund and a Laptop Loaner Program.
Young has served on the American Association for Community College's Board of Directors and as a trustee for the Southern Association for Colleges and Schools Commission. She recently won the National Council for Marketing & Public Relations District 2 Pacesetter of the Year Award and in 2021 the Hopkinsville-Christian County Human Rights Commission Standard Award for Excellence
She credits the impact of her Murray State experience for much of her professional career success.
"Being at Murray State showed me possibilities, broadened my horizon, and showed me things I'd never experienced before," Young said. "Being around new people in a new place opened my eyes to the fact that there is more to life than I am aware of, more to ascribe to, more that I could accomplish and more to be done. Being at Murray really made me realize the possibilities were always endless."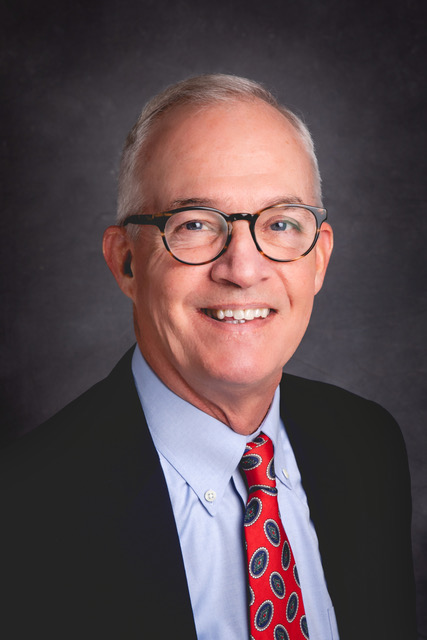 Harold Doran began his journey with Murray State at a very young age. He grew up just a few blocks away from campus, attended first grade at the University's training school, swam at Carr Health and spent much of his life attending Murray State events. As an undergraduate finance student, Doran was involved in leadership roles in the judicial student board, Lambda Chi Alpha Fraternity and other campus organizations.
After earning an undergraduate degree at Murray State and an MBA from the Wharton School of the University of Pennsylvania, Doran returned home to Murray to help run the family business: Peoples Bank of Murray. He became the bank's president in 1988. Throughout his career, Doran has served in leadership roles at the state and national level, including as chairman of the Kentucky Economic Development Finance Authority in Frankfort for seven years and as the chairman of the Diabetes Research Institute Foundation based in Miami, Florida, for five years. He also continues to prioritize service to his alma mater. Doran served as president of the Murray State University Alumni Association in 1994 and has served on the MSU Foundation Board since 2000. He is currently vice-chairman of the Foundation Board and chair of the board's Joint Investment Committee.
Doran calls Murray State University a "transformational institution." "It offers a pathway for people to take who want to improve themselves from an educational, social and economic standpoint," Doran said. "Murray State is a special, value-priced, high-quality University that has successful alumni around the world and from all walks of life."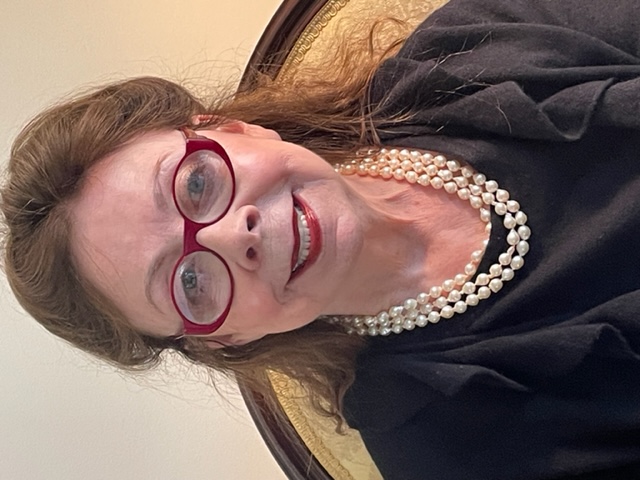 For Nancy Gibbs Becker, Murray and Murray State University have always been home. She grew up "just down the road" from the University, and was impacted by many people, professors and organizations on campus. According to Becker, it was a philosophy professor who influenced her to think about who she was and what she wanted to be as an adult. She found her love and passion for theatre and Shakespeare attending drama and acting classes taught by a professor who encouraged her to join the University's theater club, Sock & Buskin.
Becker knew she wanted to continue her passion for theatre and, after working in Kentucky, Ohio and D.C., she left a political career behind to move to New York City. In the "Big Apple" Becker worked to establish many leading cultural and educational organizations and programs, including The Beethoven Society, The Shakespeare Society, an annual spring fundraising event in support of Link Up, a children's music program at Carnegie Hall, and RoundTable Cultural Seminars, a nonprofit continuing-education organization for adults on the Upper Eastside. She also served on many boards including MasterVoices, NYC for 18 years, the George London Foundation for Singers, Classic Stage Co., NYC and the American Guild for Musical Artists Relief Fund.
Becker's extensive service and philanthropic work has not been limited to NYC. She is a consummate supporter of Murray State University, providing transformational gifts to University Libraries, WKMS, various scholarship funds and, most recently, much-needed improvements to Lovett Auditorium. In addition to her financial support, she serves as an advisor for Murray State's annual Shakespeare Festival within the department of English & Philosophy.
"I have always felt comfortable in the knowledge that I received as a student at Murray State," Becker said. "It has served me in good stead for my entire life."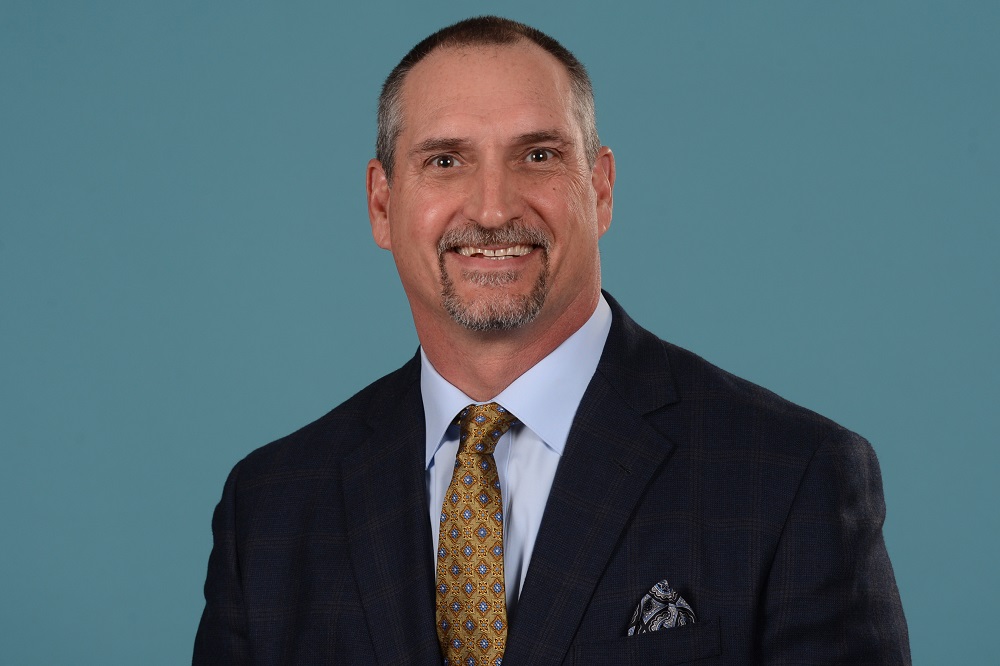 Robert "Bud" Foster played football as a starting freshman through the late 70s and into the early 80s at Murray State, winning an OVC championship as a player. After graduation in 1983, Hall of Fame Racer Football Coach Frank Beamer recruited Foster to be part of his coaching staff. Foster and Beamer coached together for three years, winning an OVC Championship in 1986. That same year, Beamer landed the head coaching job at Virginia Tech, and recruited Foster to come along with him.
Foster experienced great success at Virginia Tech under Coach Beamer. Foster and Beamer won their first bowl game in 1993 against Indiana in the Independence Bowl, marking the start of a twenty-seven bowl-game win-streak. Foster later became defensive coordinator and his success continued. He has coached in 27 bowl games, a national championship game and the Division I-AA playoffs.
Respected as one of the nation's top coaching minds and one of college football's most decorated defensive coordinators, Foster was the mastermind behind Virginia Tech's "lunch pail" style of play. The famed lunch pail served as a visualization of the Hokies' grit, the mentality they used to separate themselves from their opponents and Foster's blue-collar approach to defense. His love and care for his players can be seen through their accomplishments, with four NFL Pro Bowlers, three Super Bowl Champions and 45 players selected in the NFL Draft under his watch. After more than three decades on the sidelines for Virginia Tech, Foster currently serves as the assistant to the institution's athletic director.
Foster said his career success could never have happened had it not been for Murray State's impact on him as a young man. He attributes much of his academic success to College of Education and Human Services faculty and Physical Education department head Chad Stewart, who believed in him and taught him the importance of prioritizing his education. He also contributes a lot of his coaching success to those he coached with and under at Murray State, especially Frank Beamer.
"Murray State made me the man I am today," Foster said. "I've gained a lot of success and notoriety, but that was ultimately formed at Murray State."
For State Representative Steven Rudy, Kentucky agriculture and Murray State University are part of the family tradition. Rudy's two brothers also attended Murray State. Matt Rudy graduated in 1997. Jeffrey attended for two years, but ultimately earned two theology degrees from Asbury University.
A Ballard County, Kentucky, native, Steven Rudy has been an elected member of the Kentucky House of Representatives since 2004, and has served as the House Majority Floor Leader for more than a year. Prior to that, Rudy oversaw matters pertaining to the state budget as chair of the House Appropriations and Revenue Committee. At the height of the global pandemic, Rudy remained committed to seeing the Commonwealth through the complexities of a shutdown, focused on an intentional approach to spending, while still ensuring that federal Covid-relief funds got into the hands of Kentuckians who needed them.
When he's not in Frankfort, Rudy can be found back at home in Kevil, Kentucky, helping to operate the family business, Rudy's Farm Center, a second-generation agriculture and industrial supply store. He was honored by Murray State University's Hutson School of Agriculture in 2019 as a recipient of the Outstanding Agriculture Alumni Award.
"I'm proud to be a Murray State graduate and honored to be named a Distinguished Alumni," Rudy said. "My time at Murray State helped instill in me a desire to serve our Commonwealth and make a difference for future generations."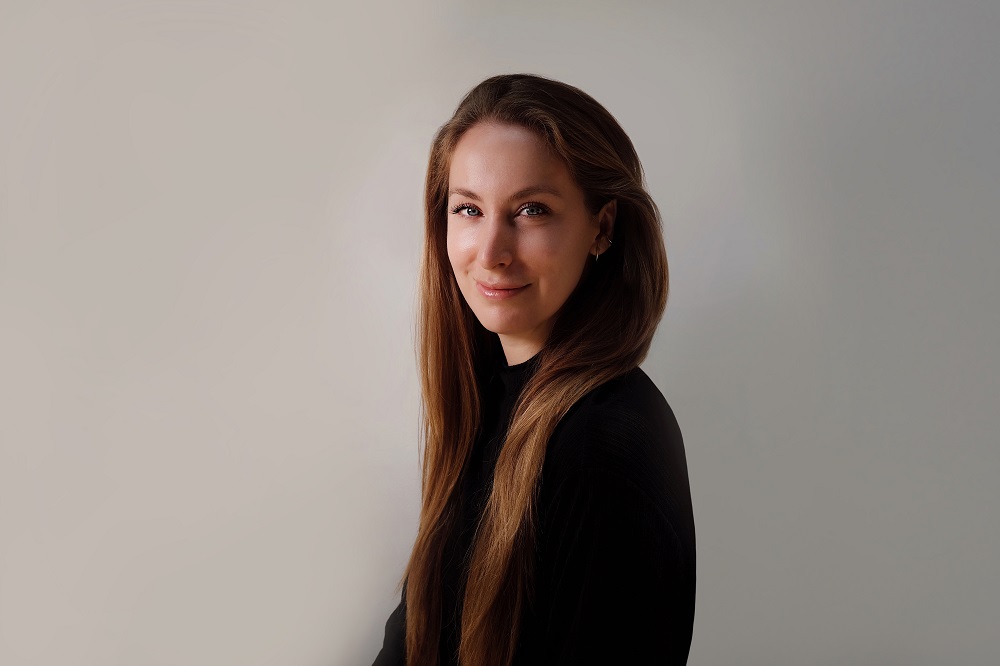 2022 Distinguished Young Alumna Marla Moore found her passion for design during her time at Murray State both through her classes and her involvement on campus, including Honors Program Student Council, the Murray State Design Group, All Campus Sing, Hester Residential College Council and Omicron Delta Kappa Honors Society. And, her involvement on campus did not stop with graduation. Moore has returned to Murray State to teach a lettering workshop and serve as a guest lecturer in design.
While her interest in art and design was sparked at a young age, the inspiration behind the lettering and type-design that is inherent to Moore's work began in 2010 on a student trip to Nashville with Murray State University graphic art professor Jim Bryant for the annual American Institute of Graphic Arts Think Tank. Not only did Moore have the chance to hear well-known American lettering artist, illustrator and author Jessica Hische speak for the first time, she also met her now-husband, Casey.
Throughout her young career, Moore has already worked on major creative and design campaigns for several leading corporations including Amazon, Redfin and now Buck, the global creative company behind international brands like Meta, Apple and Google, where she currently serves as Creative Director/Head of Strategy.
"Murray State was an integral part of shaping the person I am and the path I've taken," Moore said. "The fact that there's nowhere else I'd rather be is proof positive of Murray's resounding impact on my life."