Murray State University graduate returns after 45 years and finishes her degree at MSU-Paducah Regional Campus
By Shawn Touney | Feb 9, 2021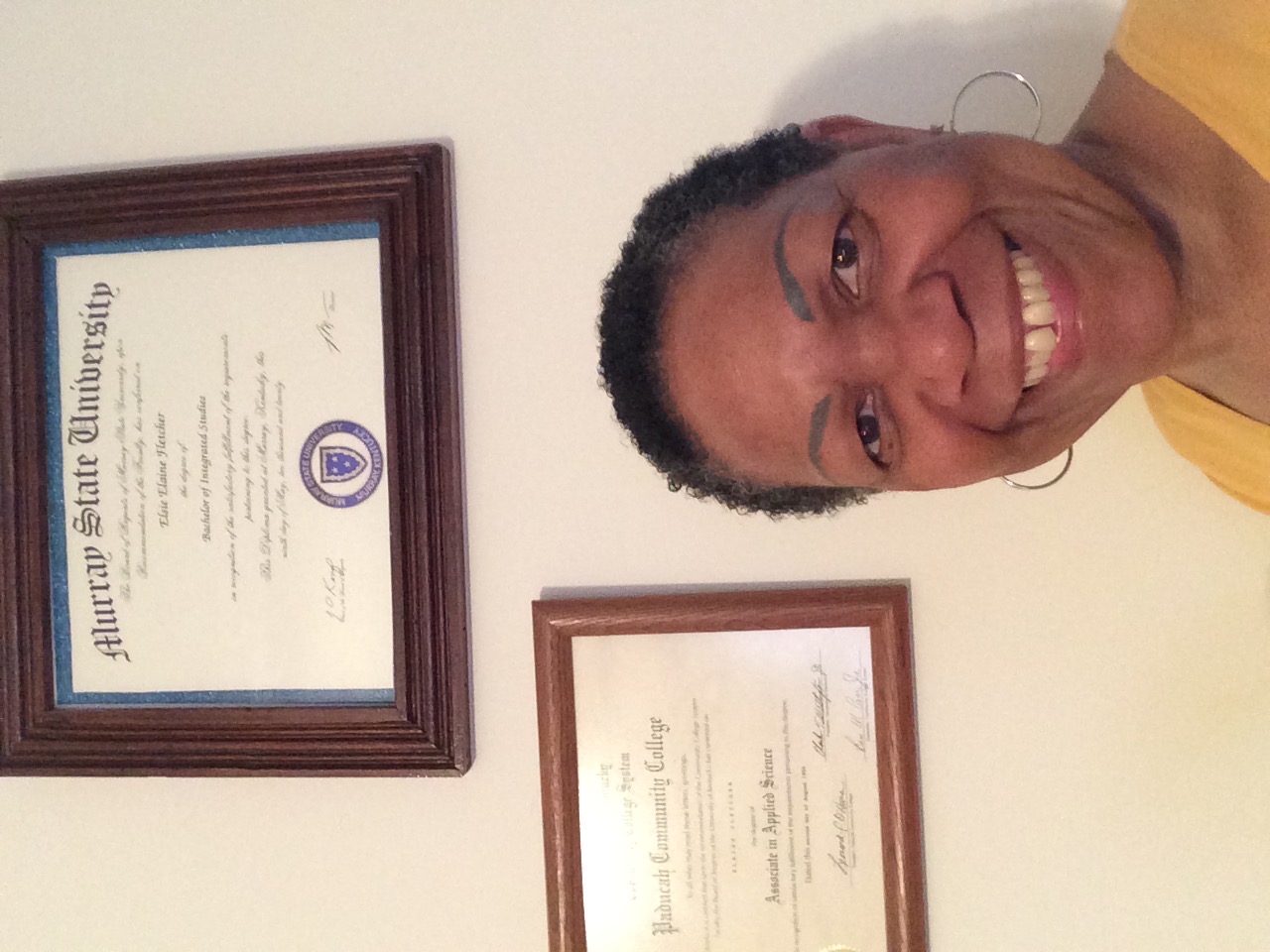 Elaine Fletcher decides after 45 years and retirement to restart her journey at Murray State
MURRAY, Ky. — Before starting college, Elaine Fletcher participated in Murray State University's Upward Bound program for high school students during the summer of 1965. Upward Bound is a program for high school students to gain instructional help, management skills and fundamental support from students on a higher educational level.
Fletcher originally started college at Paducah Junior College back in 1972.
"After graduating from high school in 1969, it was essential to acquire full-time employment and help with household expenses. And I was grateful to help. Challenges of attending college included a lack of support, transportation and of course, financial support," Elaine Fletcher said.
However, she didn't allow that to completely deter her from coming back to school 45 years later. Elaine enrolled in the Integrated Studies degree program at Murray State's Paducah Regional Campus in 2017. There are several degree programs offered at the Paducah campus, giving place-bound students a convenient location to complete their degree close to home. The Integrated Studies program is designed for adult students who wish to tailor their education around their unique needs and interests. Courses are offered in convenient formats, both in-person and online.
"At MSU-Paducah, we strive to help every student through each process from application, to enrollment, and finally graduation. Having someone they know and trust when they have a challenge, helps ease their minds and allows them to enjoy their experience. The campus provides a welcoming place for students to study and succeed just like Elaine. When she finished her degree, we all celebrated with her," said Jennifer Frazier, director of the MSU-Paducah Regional Campus.
Elaine used tuition waivers through the Senior Scholars program when she returned to Murray State, completing her degree tuition-free. This program is for Kentucky residents who are 65 years or older taking courses or seeking a degree from Murray State.
Fletcher graduated in the spring of 2020. Her senior project examined "the effects that the family may have had on an adults' life choices, career decisions, and other outcomes that may be a direct result of the adult's childhood years".
"Elaine returned to us after being out of school for many years. She was a thrill to work with because she had a passion for learning and finishing her degree after life's detours. I'm proud for her to be an alumna of Murray State University. Her story is a wonderful reminder of the importance of lifelong learning and the opportunity for degree attainment in Paducah," said Dan Lavit, executive director of the Center for Adult and Regional Education.
"Being a Murray State University alumna is a blessing of an achievement of which I have prayed and wished for. I am elated," Elaine said.
For more information about MSU-Paducah Regional Campus degree offerings, visit murraystate.edu/paducah.