Fall 2020 enrollment information reflects growth in number of key categories
Nov 2, 2020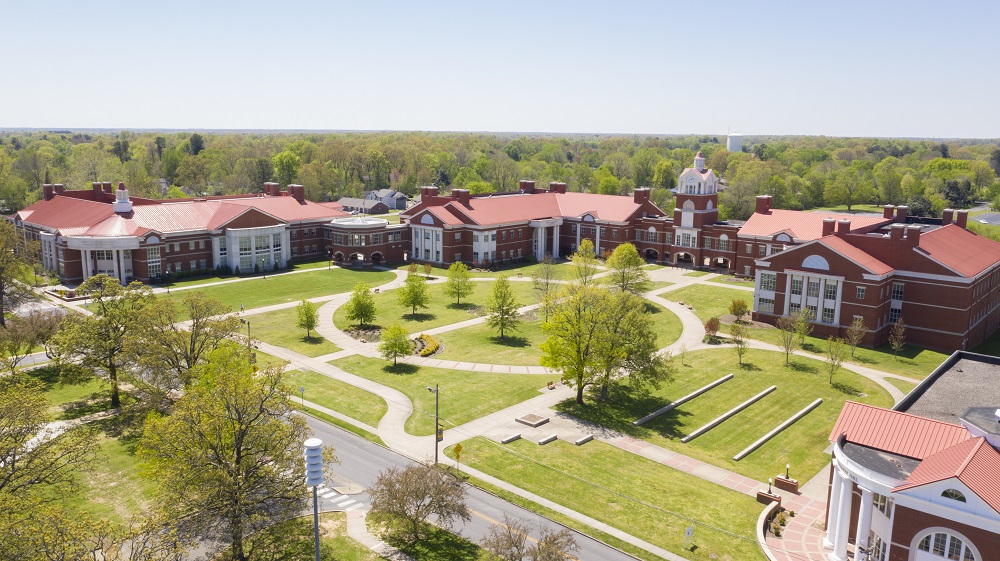 Data indicates second straight year with increases in new freshmen, graduate and transfer students, as well as increases in student retention and progression toward graduation
MURRAY, Ky. — Murray State University's fall 2020 enrollment continues to indicate several positive trends and momentum, including increases in multiple student classifications.
Based on University data, this year's entering freshman class of 1,503 students reflects a significant increase of 5.8 percent from the fall 2019 freshman class. This marks the second straight year of freshman class growth; the fall 2019 class was up 7.7 percent from fall 2018 after being down nearly 9 percent from 2017. This is the first time since 2011 and 2012 with consecutive years of freshman class growth at Murray State, as well as the University's largest freshman class since 2014.
Below is a snapshot of the fall 2020 first-time freshman class:
Murray State freshmen hail from 28 states

Sixty-two percent of new freshmen are from Kentucky and come from a total of 76 counties in the commonwealth

Within the University's 18-county service region, this year's class reflects a 11.8 percent increase from last year

The freshman class reflects a 6 percent increase in underrepresented minority students from last year

Seventy-one percent of this year's freshman class is entering the University with earned credit hours toward graduation

Nearly 9 percent of this year's freshman class were named high school valedictorians
The number of new graduate students and new transfer students also reflect major increases from the previous fall at 15.6 percent and 23 percent, respectively.
Murray State continues to see an increase in student retention and progression towards graduation. The University's first-to-second year retention rate of baccalaureate degree-seeking students is 81.1 percent, an increase of 1.8 percent from last year.
Total headcount as of fall 2020 census day is 9,456 students, a slight decrease from last fall's overall enrollment of 9,569 students. The student body represents 48 states, 45 countries and 110 counties in Kentucky.
"Students and families of our region, state and beyond see our nationally-recognized academic programs, our rankings as one of America's best college values, and the many exciting enhancements on campus," said Murray State President Dr. Bob Jackson. "It is a great time to be a Racer."
Recognized as one of America's best college values, Murray State offers 145 academic programs, nearly 180 student organizations, and within the past two months, has received the following national accolades related to quality, value and student success:
"Top-Tier University" by U.S. News & World Report – 30 consecutive years

"Best Bang for the Buck" – Washington Monthly

"2020 Best College" – Money Magazine

"2021 Best Colleges in America" – Niche

"2021 Best College" - Wall Street Journal/Times Higher Education
Murray State offers on-campus courses at its main Murray location as well as five regional campuses and educational presences in Paducah, Henderson, Madisonville, Hopkinsville and Fort Campbell. The University also offers many degrees and classes entirely online, providing a flexible higher education experience to accommodate any schedule.
Students interested in joining the Racer Family for the fall 2021 semester can learn more, schedule a virtual or on-campus visit and apply for admission at admissions.murraystate.edu.