Murray State University fall enrollment indicates stability and growth in a number of key categories
By Shawn Touney | Nov 15, 2021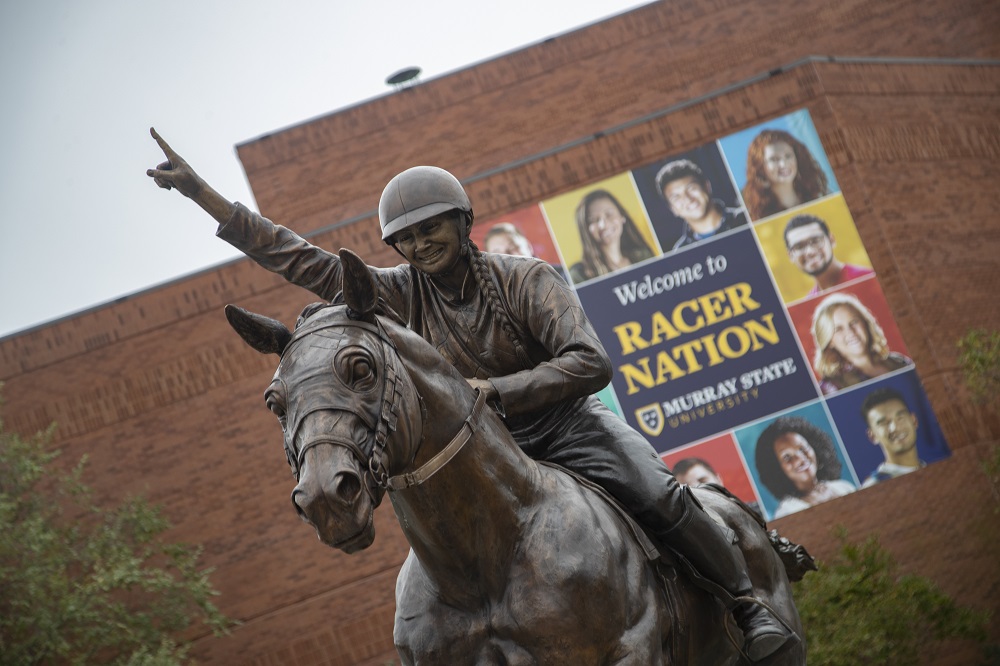 MURRAY, Ky. — Murray State University's Fall 2021 enrollment indicates many positive trends, including stability with overall enrollment as well as continued growth in multiple student classifications.
Below is a snapshot of this fall's enrollment:
Both first-time transfer students and first-time graduate students reflect double digit percentage increases when compared to Fall 2019 - an 11.8% increase in first-time transfer students and a nearly 30% increase in first-time graduate students from two years ago.

Total graduate student enrollment of 1,692 students is the largest since 2016 and reflects a 25% increase from two years ago.

Total international student enrollment of 511 students reflects a 48% increase from two years ago.

This year's freshman class comes from 27 different states, 77 counties in Kentucky, has 9.3% more valedictorians from last year and grew 2.7% in underrepresented minority students from Fall 2019.

Total headcount as of Fall 2021 census day is 9,427 students — just 29 students fewer from last fall's overall enrollment. In 2021, a total of 2,197 degrees were conferred to Murray State graduates.

The student body represents 47 states, 50 countries and 113 counties in Kentucky.
"We outperformed many national enrollment trends this past year with stability and sustained growth in a number of key classifications," Murray State President Dr. Bob Jackson said. "As we approach our centennial in 2022, Murray State University will continue to provide nationally-recognized academic programs which are recognized for both quality and value at both the undergraduate and graduate levels for our students."
Murray State continues to reinforce its "high-quality, high-impact, nationally-recognized best value" promise that has been identified by multiple publications this fall. The University has been named a "Best Bang for the Buck" by Washington Monthly, one of "America's Best Colleges" by Forbes, as well as a "Top-Tier University" by U.S. News & World Report for more than 30 consecutive years.
The University offers 146 academic programs and more than 170 student organizations, encompassing a variety of shared academic and personal interests.
Murray State continues to offer financial assistance to Racers and their families. Based on the University's most recent annual reports, more than $115 million was awarded in financial aid and scholarships and 99 percent of Murray State's freshman class received financial aid or a scholarship.
Students interested in joining the Racer Family can learn more, schedule a virtual or on-campus visit and apply for admission at admissions.murraystate.edu.