Murray State University announces fall 2021 outstanding seniors
Murray State University announces fall 2021 outstanding seniors
By Shawn Touney | Dec 7, 2021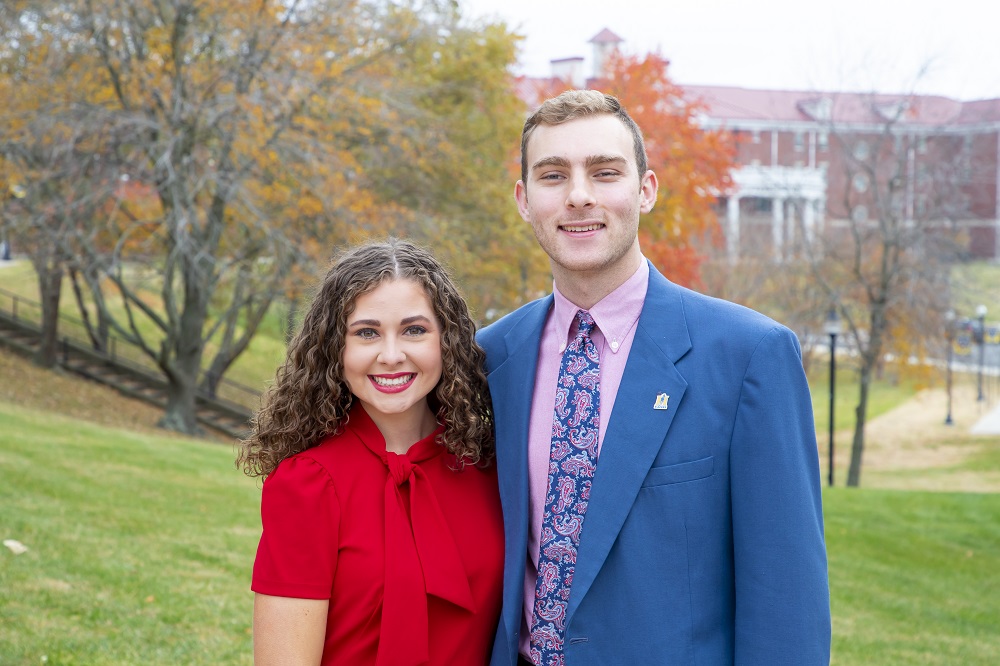 MURRAY, Ky. — Murray State University has named Presley Woodrum and Dalton York as the Outstanding Senior recipients for fall 2021. Students recognized with this honor are known for their academic excellence and professionalism.
Woodrum is the daughter of Brett and Lona Woodrum of Liberty, Kentucky. She is majoring in Agriscience Technology with an emphasis in Communications and Public Relations. Woodrum has been enrolled in an accelerated masters program during her undergraduate studies and plans to obtain a master's degree in Sustainable Agriculture from Murray State. She has been named to the Dean's List, carries a 4.0 Grade Point Average, is a Farm Credit Mid-America Scholar and completed research on topsoil health at the University's Pullen Farm. Woodrum's campus involvement includes organizations such as Alpha Sigma Alpha sorority, Baptist Campus Ministry Leadership Team, Agricultural Leadership Council, Agriculture Ambassadors, Honors College and desk clerk at HC Franklin Residential College. She currently serves as the Chair of the Agriculture Leadership Council and the Ritual Chair for Alpha Sigma Alpha. She was named to Murray State's Homecoming Court in 2020 and was among the top 5 contestants in the Miss Murray State 2021 Pageant.
"Murray State University is truly the finest place I know. I have been so blessed to be in a community that strives for excellence while maintaining an encouraging, family-like feel," Woodrum said. "I am forever grateful for the impact the students and faculty have had on me, and am confident that Murray State has well prepared me for my next chapter."
York is the son of Tim and Angie York of Benton, Kentucky. He is majoring in History and minoring in Nonprofit Leadership Studies. A Dean's List recipient as well, York carries a 3.8 Grade Point Average and has been heavily involved both on campus and in the community as a Racer. He currently serves as chair of the government relations committee with Student Government Association, is part of Murray State's Baptist Campus Ministry and serves in a leadership role with Playhouse in the Park. He has worked at WKMS, the National Public Radio affiliate located on Murray State's campus, as a reporter and program host. Through this experience, York has earned numerous statewide awards through the Kentucky Associated Press and Kentucky Broadcasters Association. Earlier this year, York taught a seminar course for 20 students as part of the Kentucky Governor's Scholars Program, focusing on personal development and self-evaluation. After commencement, York will serve as a reporter and host of Morning Edition at Western Kentucky University Public Radio in Bowling Green.
"I was able to take advantage of opportunities at Murray State that never would have been possible at a different institution," York said. "From conducting historical research to working for an award-winning public radio station, I am proud of how I was able to engage in the campus community. Murray State is an incredibly special place where achievement is the norm without sacrificing kindness and togetherness."
The fall 2021 commencement ceremony will take place December 11 at 10 a.m. at the CFSB Center. Please visit murraystate.edu/commencement for additional information.