Recent data continues to highlight Murray State University as a high-quality, best-value option for students
By Shawn Touney | Jan 26, 2021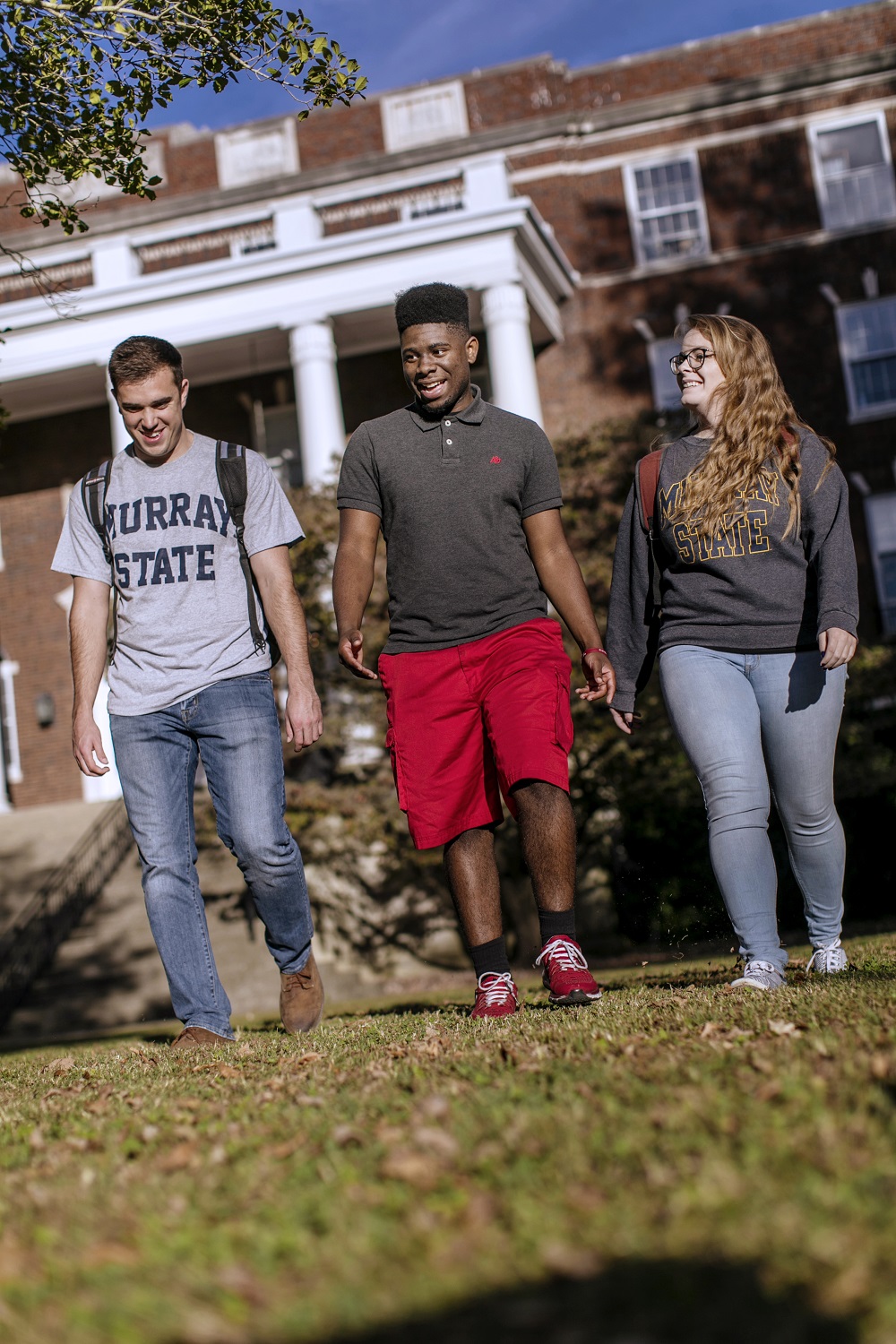 MURRAY, Ky. — Recent data indicates that Murray State University continues to provide a high-impact, high-quality experience for students that is recognized both regionally and nationally as one of America's best college values.
Based on recent data compiled by the University, Murray State is one of the top public universities in a multi-state region and throughout Kentucky with the highest percent of undergraduate students receiving financial assistance through various means such as scholarships, work study opportunities, grants and financial aid.
The University's most recent annual reports and data from 2019-20 show that Murray State awarded a record $115 million in financial aid and scholarships, and has the highest percentage of undergraduate students who graduate with no known debt among all other public regional comprehensive institutions in Kentucky.
Within the past year, Murray State introduced a new Opportunity Scholarship for entering fall 2021 freshmen students, which is a $1,000 annual award given to entering freshmen that does not require an ACT/SAT test score in order to receive. Recipients must hold a minimum GPA of 3.0. The scholarship is part of the University's existing Academic Achievement Scholarships program, which range from 100% tuition covered plus an additional stipend, to the Opportunity Scholarship.
Murray State's 2021-2022 scholarship application is open currently to both incoming and current students, and closes on February 1 at 4:30 p.m. Central Time. Scholarship opportunities and important deadlines are listed at murraystate.edu/scholarships.
"This recent data highlighting the financial assistance our students receive strongly supports our continued mission of providing access, affordability and quality to our students and their families," Murray State President Dr. Bob Jackson said.
Murray State offers 145 academic programs, nearly 180 student organizations, and within the past six months, has received the following national accolades related to quality, value and student success:
"Top-Tier University" by U.S. News & World Report – 30 consecutive years
"Best Bang for the Buck" – Washington Monthly
"2020 Best College" – Money Magazine
"2021 Best Colleges in America" – Niche
"2021 Best College" – Wall Street Journal/Times Higher Education
Students interested in joining the Racer Family for the upcoming fall can learn more, schedule a virtual or on-campus visit and apply for admission at admissions.murraystate.edu.