College of Humanities and Fine Arts students admitted to Japanese Exchange Program
By Alex Pologruto | Apr 26, 2023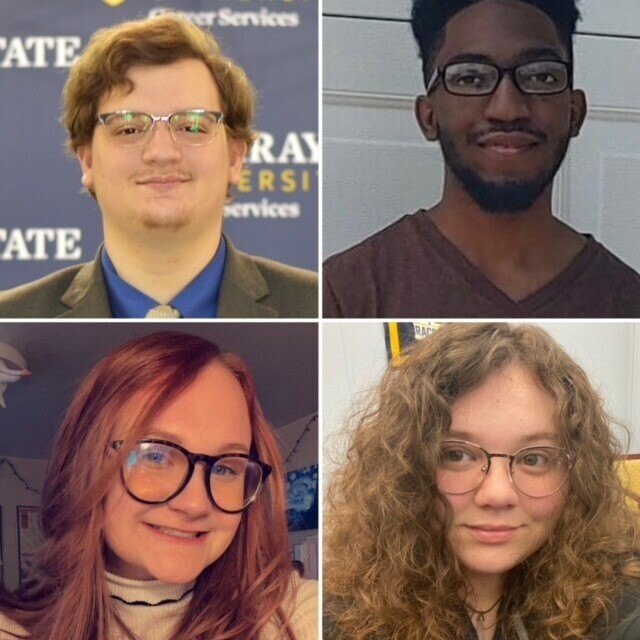 MURRAY, Ky. – Four Murray State University College of Humanities and Fine Arts students have been admitted into the Japan Exchange and Teaching (JET) Program for 2023. The students admitted into the program include Jackson Hiter, a double major in Japanese and Cybersecurity from Cadiz, Kentucky; Wisdom Lynch, a Japanese Translation and Interpretation major and TESOL (Teaching English to Speakers of Other Languages) minor from Louisville, Kentucky; Sophia Nardi, an International Studies major and Japanese minor from Fisherville, Kentucky; and Ashley Pizzolato, a Japanese Translation and Interpretation major and TESOL minor from Donaldson, Arkansas.
The JET Program is a competitive employment opportunity that allows young professionals to live and work in cities, towns and villages throughout Japan. Being a JET is an opportunity to work and to represent the United States as cultural ambassadors to Japan. Most participants serve as Assistant Language Teachers (ALTs) and work in public and private schools throughout Japan; some work as Coordinators for International Relations (CIRs) as interpreters/translators.
"After reading the email that said I was accepted into the JET program, I couldn't help but read it over and over again," said Nardi. "I have spent years preparing for this moment, and after three failed attempts of study abroad due to the pandemic, I finally received an email of achievement rather than disappointment. This time however, not to study abroad, but to live and work there independently. What I am looking forward to the most about the JET program is the job itself. Working as an Assistant Language Teacher (ALT) in Japanese schools will give me the opportunity to not only teach English and qualities of American life, but to also learn about aspects of Japanese culture from the students directly that I can't learn from Google or images."
"When I found out I got into the JET Program, I was running an engineering event and had to leave the room and scream and tell everyone," said Hiter. "I was and am so excited to be involved in this prestigious and valuable program. I'm excited to share the beauty of foreign language and culture with youth in Japan and hope to grow my Japanese language skills to a professional level, so that I can find more positions with Japanese companies in the future."
Lynch and Pizzolato were equally excited about their acceptances and also grateful for the encouragement of others who helped them achieve their goals.
"Being accepted had me appreciating my efforts as well as so many friends, family and staff that helped me along the way," said Lynch. "I'm looking forward to the new adventure and challenges that I am able to face now because of this support."
"Because of the guidance of our two Japanese professors, Yoko Hatakeyama and Akane Shirata, I was able to attend a Japanese speech competition at the national level last year," said Pizzolato, who plans to work in the entertainment industry as a translator after completing the JET Program. "It made me realize how far I've come, as well as how hard our professors work to help us make accomplishments such as these."
For more information on the College of Humanities and Fine Arts at Murray State University please visit murraystate.edu/CHFA.