Local high school students recognized at the College of Education and Human Services' annual Golden Scholars Dessert Reception
Local high school students recognized at the College of Education and Human Services' annual Golden Scholars Dessert Reception
By Kjirsten Whitsell | Apr 12, 2022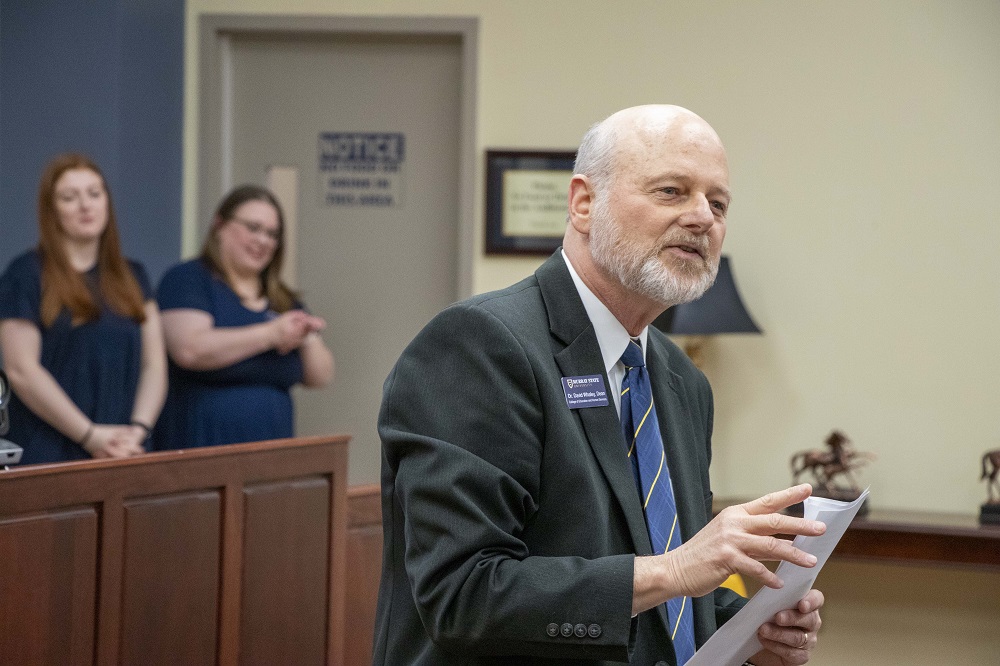 MURRAY, Ky. — Murray State University's College of Education and Human Services recognized regional high-achieving high school seniors who have been admitted into the education and communication disorder programs within the college at the Golden Scholars Dessert Reception held on Friday evening, April 8 in Alexander Hall.
There were 26 students in attendance as well as their guardians or guests. All attendees had the opportunity to learn more about the students' chosen programs, meet faculty and advisors, find information on tuition and scholarships, as well as speak with current students of the education and communication disorders programs.
Dr. David Whaley, Dean of the College of Education and Human Services, welcomed students and guests to the event, as well as announced the winner of a small giveaway prize at the end of the night.
Natalie Copeland, a fourth-year Human Services student, was the student speaker at the Golden Scholars event. She spoke on her experiences at the college and gave the guests an insight to what it is like within their respective programs.
Tamela Darnell, the Finance, Business and Administrative manager for the college, and Katie Kriesky, the Event Coordinator, distributed certificates to the students in recognition of their successes, commitment to pursuing higher education and their interest in careers of service.
During the reception, there were various faculty members and University representatives available to speak with students about any questions they may have had about their programs, financial aid and other campus resources.
Photos of the Golden Scholars Dessert Reception are available on the college's social media pages (@MurrayStCOEHS). A video from the event is available at bit.ly/37E5oVT.
Visit the College of Education and Human Services website at murraystate.edu/coehs to learn more about the programs that are offered.