Murray State University music education major celebrates Black History Month with music in the classroom
By Viola Torkornoo | Feb 16, 2021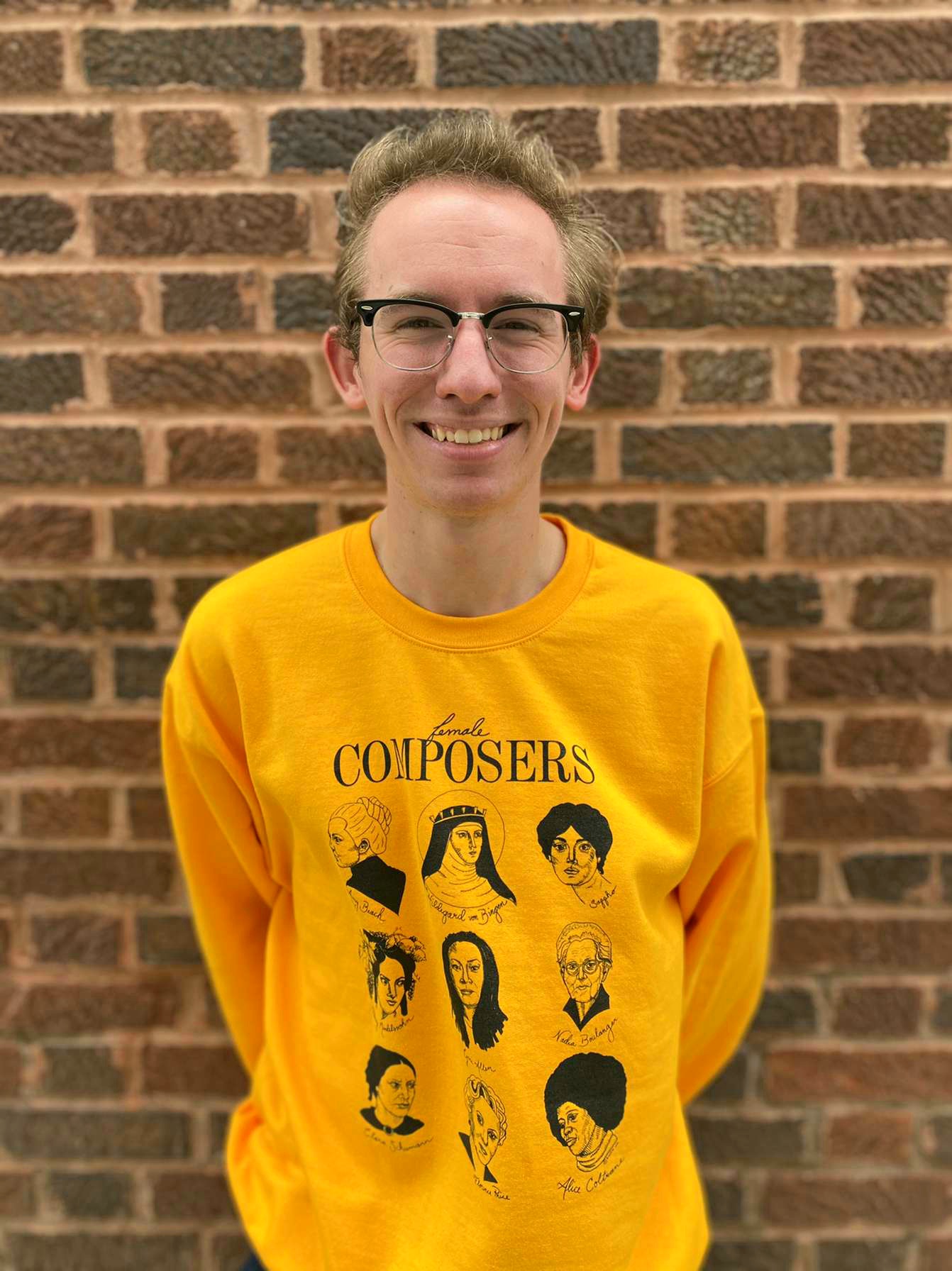 Grayson Martin celebrates Black History Month with students in music class at Lone Oak Elementary
MURRAY, Ky. — As part of their classes for the semester, Murray State University's music education students are participating in student teaching. Grayson Martin, a senior, is currently teaching at Lone Oak Elementary with Chad Davidson where he has successfully incorporated music into teaching third graders about Black History.
"My project of Draw Me a Bucket of Water was actually a lesson in my unit designed to celebrate Black History Month in the music classroom, a month that should be celebrated year-round!" said Martin. "During the month of February, our students will be learning about traditional singing games played by African-American children, African-American female and male icons in music, and traditional instruments played in Africa. During these four weeks of February, the students will have the opportunity to participate in many activities that take their learning to the next level. They will get to experience playing the traditional instruments, sing songs, and play games that connect to the lessons that they just learned."
Martin believes that students learn best through experience, so he tries to get students out of their seats, moving and experiencing the lesson through fun activities. He explained how he incorporates games and other activities which help the students interact with one another.
Grayson, who was recently featured in a McCracken County Public Schools news article, also talked about the support and inspiration that he and his colleagues receive from the professors in the department of music.
"Chad wanted him to teach a unit on Black History Month to the third graders, so Grayson came to me looking for materials to help the students not just 'learn about', but to help the students engage in actual activities that would help them understand the cultures and individuals that are important in Black Music history," said Joan Eckroth-Riley, coordinator of music education in Murray State's department of music. "He was able to build this unit that not only engaged the students, but helped them to build enthusiasm. They have even contacted a living composer who has offered to Zoom in with the students. Such exciting things are happening there!"
Speaking on Grayson's feature in the McCracken County Public Schools news article, Dr. Lucia Unrau, chair of Murray State's department of music, expressed great pleasure that many students from the department of music were already doing great things.
The department of music not only takes an interest in the progress and successes of its current students' works but also keeps up with graduates from the department.
"In March, our collegiate chapter of the National Association for Music Education will be holding a Zoom with last year's graduates who are currently in their first year of teaching," said Eckroth-Riley. "They will share their successes, joys, failures and surprises of their first year of teaching. We try to provide activities at least four times a year for our music education students to help them grow. Grayson is our immediate past president, and our current president is Allison Grace. We have a very committed board that works hard to provide opportunities for all of our music education majors."
Grayson, who is in his last semester at Murray State, is excited to graduate, go into the work world and do greater things.
"I want every child in the room to see themselves and know that they can be a composer, a performer, a conductor, and a music teacher if they want to be," said Grayson.
For more information about the department of music, visit murraystate.edu/music.