Graduate student receives Teacher Creativity Fellowship
By Alex Pologruto | Mar 21, 2022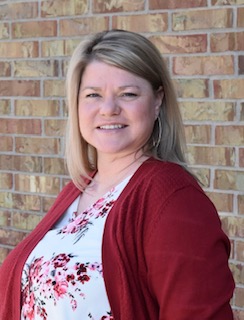 MURRAY, Ky. — Jaron Mann, a graduate student in the Doctorate of Arts in English Pedagogy program at Murray State University, has been awarded a Teacher Creativity Fellowship from Lilly Endowment Inc., a private philanthropic foundation based in Indianapolis, Indiana. The Teacher Creativity Fellowships fund renewal programs were designed by educators to help restore enthusiasm for their profession and stimulate creativity, which should in turn enhance the educational experiences of their students. Mann's fellowship will fund a trip to England to research and visit landmarks and artifacts associated with canonical British literature.
Currently, Mann works as the instructional coach at the Fort Wayne Virtual Academy, part of Fort Wayne Community Schools in Fort Wayne, Indiana, the largest school district in the state. She has worked in education since 2005.
"The 2020 school year was complicated, to say the least," said Mann. "I chose (to apply for) this grant as an opportunity to rejuvenate my love of learning, so that I can bring that learning back to students."
The Lilly Endowment was created in 1937 by J.K. Lilly, Sr. and his sons – Eli and J.K. Jr. – through gifts of stock in their pharmaceutical business, Eli Lilly and Company. Although the gifts of stock remain a financial bedrock of the endowment, it is a separate entity from the company, with a distinct governing board, staff and location. It affords special emphasis to projects that benefit young people and that strengthen financial self-sufficiency in the charitable sector.
Created in 1987, the Teacher Creativity Fellowship Program offers encouragement and support to Indiana's K-12 educators working in public and private schools. Each fellow receives a grant of up to $12,000 to fund personally and professionally meaningful activities. The educators work in varied school settings, including traditional public schools, charter schools and private schools (both religiously affiliated and independent) in cities and towns and in suburban and rural communities throughout the state.
Mann applied for the fellowship as part of a grant-writing course taught by Dr. Danielle Nielsen, associate professor in the Department of English and Philosophy.
"One of my favorite parts of the DA program is the flexibility," said Mann. "In my experience, each professor has allowed me to explore my own passions within the content of their course. This has allowed me to apply much of the learning to my own contexts."
Mann is in her fourth year of the doctorate program and will graduate in May 2022.