Jerry Shroat to be awarded an honorary doctorate at Murray State University commencement
Dec 9, 2021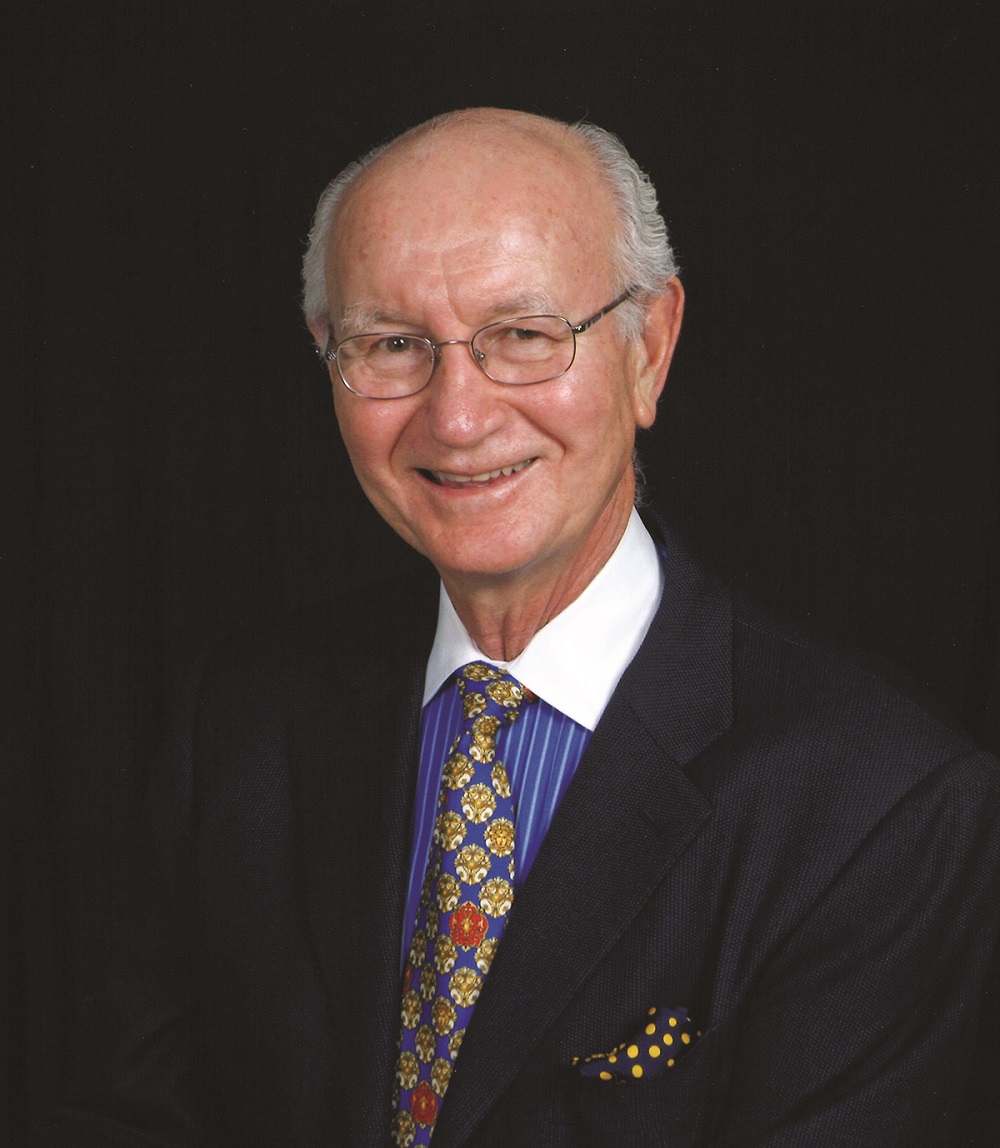 MURRAY, Ky. — Murray State University alumnus Jerry Shroat will be awarded an honorary doctorate as part of the fall 2021 commencement ceremony, to be held on Dec. 11 at the CFSB Center. This honor is highly selective, and has only been awarded 59 other times. Shroat will receive a Doctor of Humane Letters.
"This is one of the most significant honors I have ever received. Murray State University has played an important role in my life and career," says Shroat. "I am very grateful to President Jackson and the Board of Regents for the awarding of this singular honor."
"Mr. Jerry Shroat is one of our most successful, loyal and supportive alumni," Murray State President Dr. Bob Jackson said. "He had a distinguished career in the insurance industry and he and his wife, Betsy, are among our most generous alumni. They have left an indelible mark on the University and we are honored to recognize him in this manner."
Shroat spent much of his childhood and early adult life on the campus of Murray State University. For 12 years, he attended and then graduated from the Murray Training School, learning very early in life the value of a Murray State education. While he was a college student at Murray State, Shroat was the Shield editor, having served as the assistant editor and the sports editor in the two respective years prior. Shroat was also president of the International Relations Club, president of the Newman Club and named to the "Who's Who in American Colleges and Universities." Shroat graduated from Murray State in 1963 with distinction. He earned a Bachelor of Arts degree with a major in History and minors in English, French and Political Science.
After graduating from Murray State, Shroat went into the US Army, initially at Fort Eustis, Virginia, and served in Germany and Vietnam.
Shroat started his business career with Mead Johnson and Company where he earned several promotions during his time there. In 1971, he started working with Progressive Insurance, which was a $25 million company at the time. When he left in 1989, he had been a part of the leadership team that grew the company to over $1.3 billion with his highest position being group president, responsible for the majority of the total writings for the company. Shroat went on to serve as president, Personal Lines Division, of Great American Insurance Company where he grew revenues from $60 million to $210 million in just two years, all with a team he recruited, trained and led.
Shroat retired in 2002 from his last professional position as CEO of Personal Lines with Travelers Property Casualty in Hartford, Connecticut. This was the most significant position in his career, as he was personally responsible for business across the entire country and $5 billion in annual revenue.
Shroat received the Murray State University Alumni Association Distinguished Alumni Award in 1994, the highest honor given by the association.
Shroat has been very involved with Murray State. He has served on the Murray State University Foundation, Inc., Board of Trustees since 1991, and has been chairman of the audit committee, the finance committee and a member of the development committee. Shroat has served as chairman of the board since 2013.
Jerry and his wife, Betsy (also a 1963 Murray State graduate) have two grown children and two grandchildren. Jerry and Betsy are world travelers, taking multiple national and international trips each year. When they are not traveling, they reside in Union, Kentucky.
Jerry and Betsy have been generous to Murray State. They made a gift to the Intramural Complex named in honor of their fathers, James H. Reid and John H. Shroat, while also establishing the Helen Tibbs Shroat and Dorothy Jake Reid Endowment with the Murray State University Foundation, Inc., designated to support the greatest needs of the University. The Shroats have established significant annual scholarships for theatre and education students (the latter fund being named for his brother and two sisters-in-law, all three of whom were teachers). The stage in the Robert E. Johnson Theatre is named for the Shroats in appreciation of a generous gift they made to finance the replacement of the stage floor. In all, Jerry and Betsy have given over $765,000 to benefit Murray State University students and programs.
The fall 2021 commencement ceremony will take place Dec. 11 at 10 a.m. at the CFSB Center. Please visit murraystate.edu/commencement for additional information.