Doctor of Arts in English student receives Excellence in Teaching Award
By Alex Pologruto | Feb 22, 2023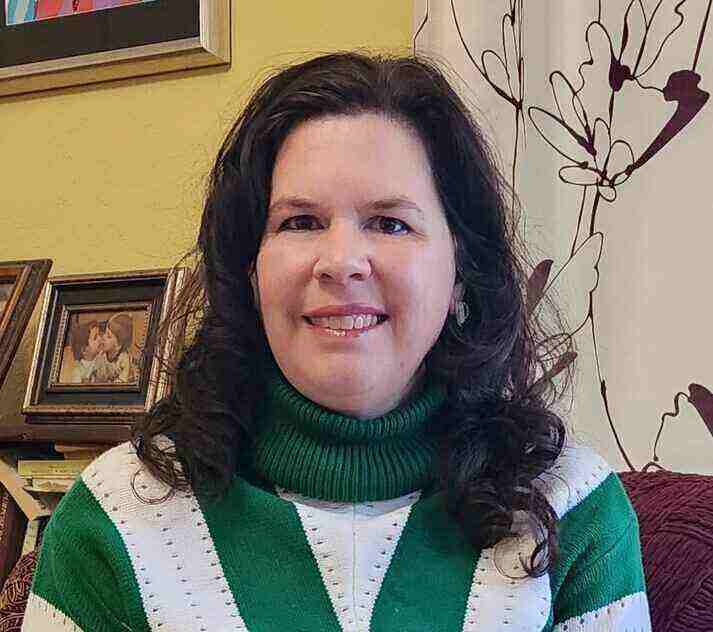 MURRAY, Ky. – Jessica Brown, a student in the Doctor of Arts in English Pedagogy Program at Murray State University, is the recipient of this year's Gregory Cowan Memorial Award for Excellence in the Teaching of English from the the Two-Year College English Association-Southeast (TYCA-SE), an affiliate with the National Council Teachers of English (NCTE) and TYCA National.
The Gregory Cowan Memorial Award is presented to an outstanding full-time English teacher at a two-year college in the Southeast who has been a member in good standing of TYCA-SE for a minimum of five years. The award was established by Elizabeth Cowan in 1980 in memory of her husband, Greg Cowan, who died in 1979. An enthusiastic supporter of community colleges, Greg was the Chair of the National Community College Committee, instrumental in founding the regional organizations, an active member of the Conference on College Composition and Communication (CCCC) and NCTE, and the author of six textbooks.
Brown has taught various courses, including Beginning and Intermediate English and Reading; English Composition I and II; American Literature I and II; British Literature I and II; and World Literature I for Holmes Community College in Goodman, Mississippi, for the past seventeen years. She served as the English/Modern Foreign Language/Speech Division Co-Chair from 2016-2022 and has developed curriculum for Beginning and Intermediate English courses, designed various online English courses and served on various school committees relating to the Humanities field and implementing collegewide goals.
In 2013, Brown received the Mississippi Humanities Teacher of the Year Award for Holmes Community College where she delivered her presentation, "The Literary Runway." She has since given numerous presentations centered on topics of teaching composition and literature at the Two-Year College English Association of Mississippi (TYCAM), TYCA-SE, and the South Central Modern Language Association (SCMLA). In the Fall of 2015, she received the Excellence in the Teaching of English Award bearing the name of Mississippi's beloved and respected English instructor, the late Ovid S. Vickers, and in the following Spring, the student body at Holmes Community College awarded her with the Sally Wilson Distinguished Educator Award. Brown lives in Canton, Mississippi with her husband, Jeffrey, and their three sons, Jude (11), Malcolm (8) and Frankie (6).
Brown learned about her award after receiving an urgent text message from a colleague to check her email. Douglas Branch, Awards Chair of TYCA-SE, had sent her the news.
"(I found out while) I was taking my oldest son to baseball camp. I was floored, so floored that I walked out of the middle of the baseball parent orientation to call my colleague who had texted to make sure this wasn't some sort of joke. I spent a few days in disbelief, but now I feel so much gratitude to everyone, from my family to my colleagues to my classmates and professors at Murray State for supporting me in a profession that I love."
Brown earned a Bachelor of Arts in English and History at the University of Mississippi and worked at the public library where she enjoyed helping people find a love for literature. She credits her husband, a music educator, for awakening her love for teaching.
"I love the boundless creativity teaching affords me," said Brown. "Never was I meant to work an office job, nor could I sell my way out of a paper bag, but teaching allows me to explore possibilities, take risks and reach hundreds of individuals who deserve a stellar education. No two semesters are the same, so therefore creative approaches to content are necessary to keep the field relevant to all students."
Brown eventually earned her Master of Arts in English from Mississippi State University. Fourteen years after completing her Master of Arts, Brown enrolled in the doctorate program at Murray State. Designed primarily for current teachers in the field of English at secondary and postsecondary levels, the doctorate program has a core of foundation courses tied to the aspects of work that teachers and other professionals actually do and encourages students to use their professional environments as sites of reflection and imaginative inquiry.
"The doctorate program at Murray State has renewed my passion for teaching English and wholeheartedly welcomed me, a student who sat out of school so long that she became green again," said Brown. "From Kevin Binfield's unique approaches to biographical research to Josh Adair's challenging, concise weekly one-page essays, I have grown as a researcher and a scholar and have implemented some of their practices into my own teaching."
Brown will be honored with the Cowan Award at the TYCA-SE annual conference in March in Chattanooga, Tennessee. She will also give a special presentation to the members at the conference and receive a $1,000 stipend and commemorative plaque, with a reception following the presentation.
For more information about the doctorate program in English Pedagogy please visit murraystate.edu/english.