Murray State University creates the Madisonville Academy for Nonprofit Development and Leadership
Murray State University creates the Madisonville Academy for Nonprofit Development and Leadership
By Alex Pologruto | Aug 25, 2022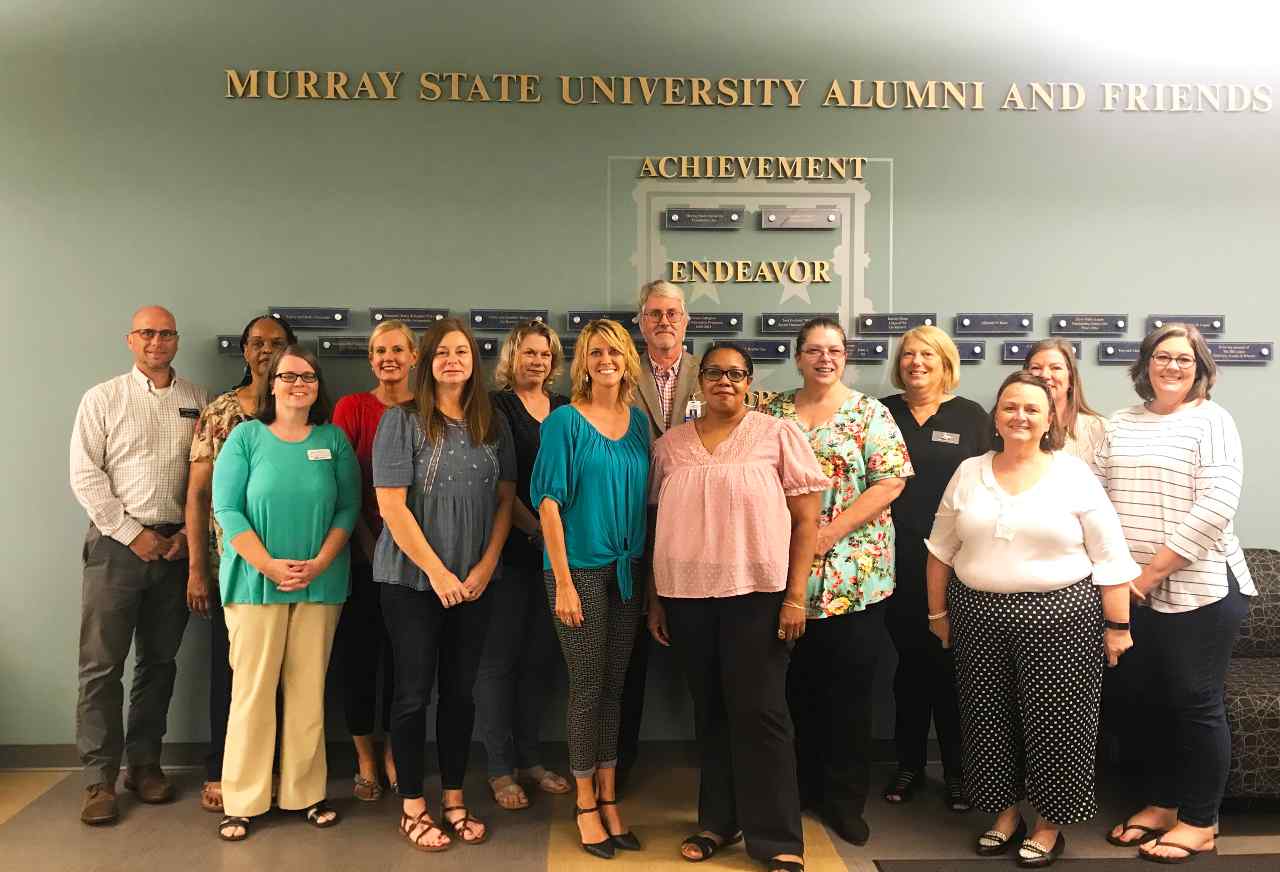 Participants have been selected to participate in the inaugural program
MURRAY, Ky. – Murray State University is hosting the Madisonville Academy for Nonprofit Development and Leadership (MANDL), a leadership training for Madisonville area nonprofit professionals. The program was developed by Murray State's nonprofit leadership faculty, local nonprofit leaders and professional leadership consultants.
A total of 13 area nonprofit professionals were selected to participate in the academy beginning on Aug. 18. The professionals play a vital role in surrounding communities and will be engaged in monthly training through April 2023 on program development, financial management, support resources, communications, marketing and more.
"One of the primary goals of the nonprofit sector, as a whole, is to improve the quality of life in communities," said Director of the Murray State nonprofit development and leadership program, Dr. Elise Kieffer. Through participation in the Madisonville Academy of Nonprofit Development and Leadership, practitioners will gain new skills and refine existing knowledge to facilitate the success of their organizations. MANDL introduces and reinforces resource development, strategy, marketing, networking, leadership, management and other skills that aid organizational success. Successful nonprofit organizations lead to stronger communities. The MANDL program strives to make that possible."
The participants and their affiliated nonprofit organizations (if available) are as follows:
Rachelle Boggess, New Creation Grace Home, INC

Amelia Bruce, Pathway of Hope

Heather Bryant, Door of Hope Pregnancy Care Center

Mike Fleming, Mercy Missions

Michael Howard, ARCH Community Health Coalition

Phyllis W Mason, Minority Economic Development Council

Ashyia D McFarland, Madisonville Housing Authority

Lisa Miller, Hopkins County Chamber

Ruthann J Padgett, Madisonville Hopkins County Economic Development Corp

Heather Roy, Murray State University - Madisonville/Henderson

Sheila Truelove

Melinda Weil, Madisonville Community College

Aimee Wilkerson, Madisonville Community College
For more information on MANDL and the Murray State University nonprofit development and leadership program please visit bit.ly/3coOU6R.