Murray State University Mock Trial Team participates in regional competition
By Shawn Touney | Mar 22, 2021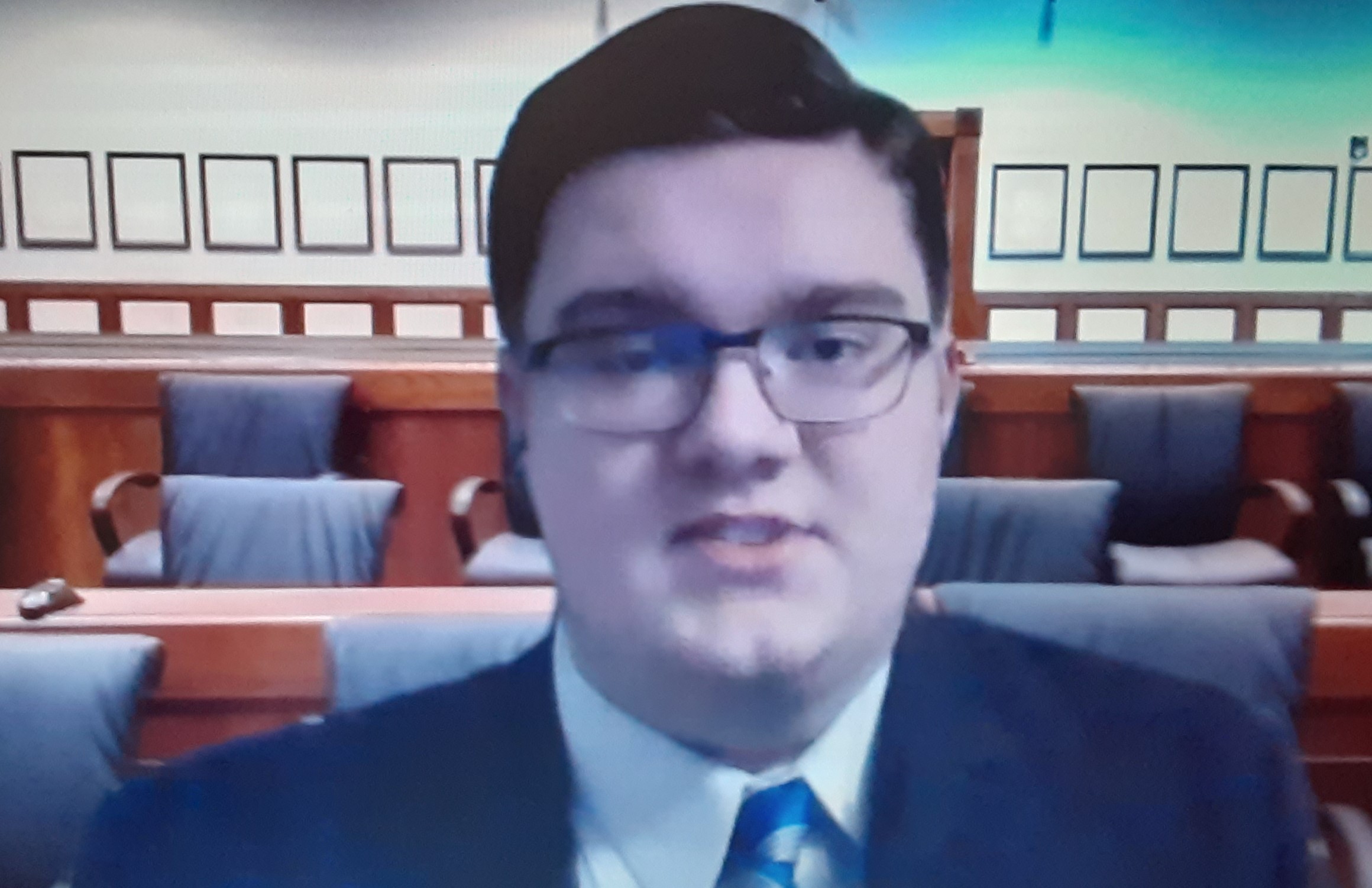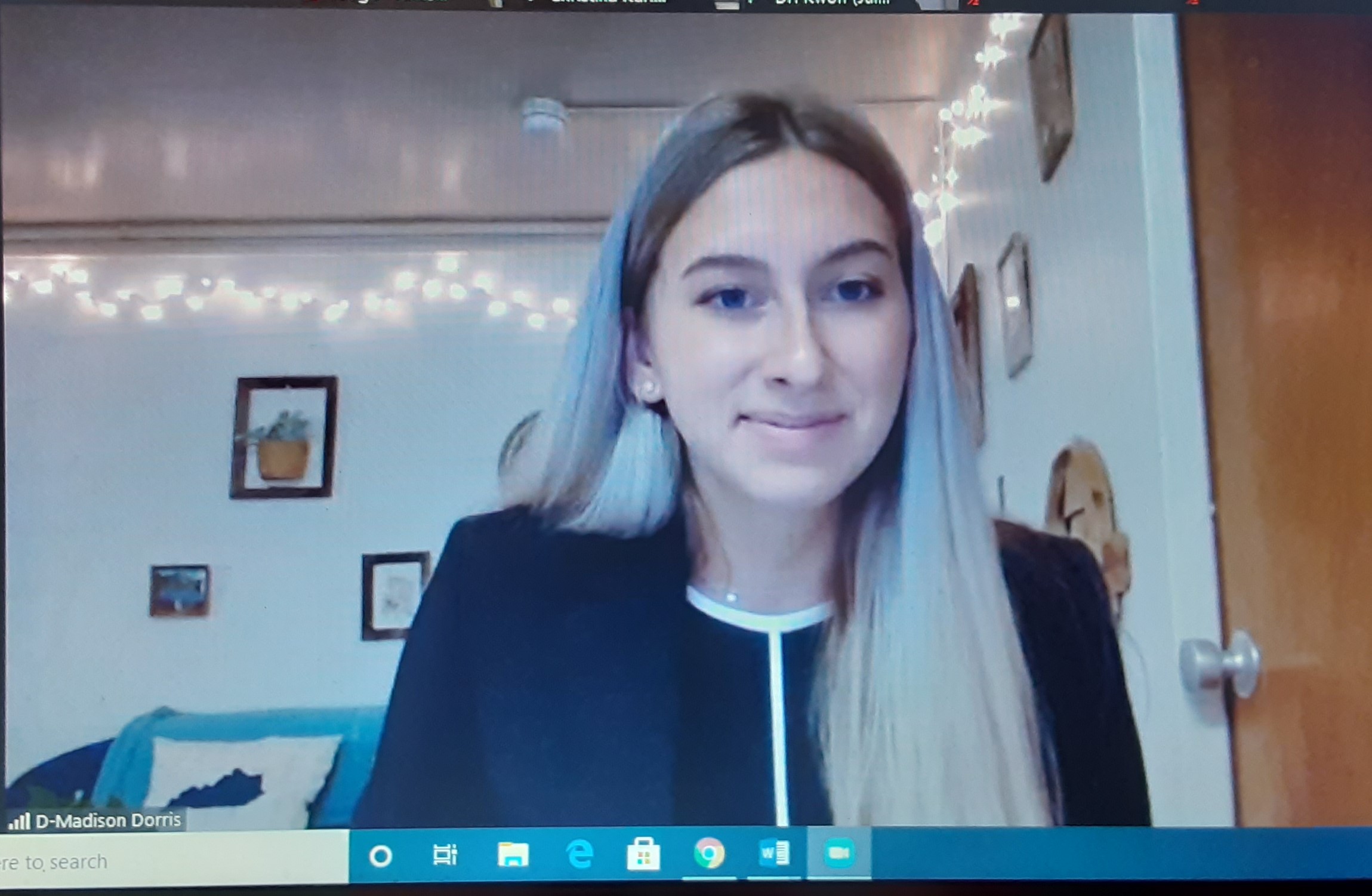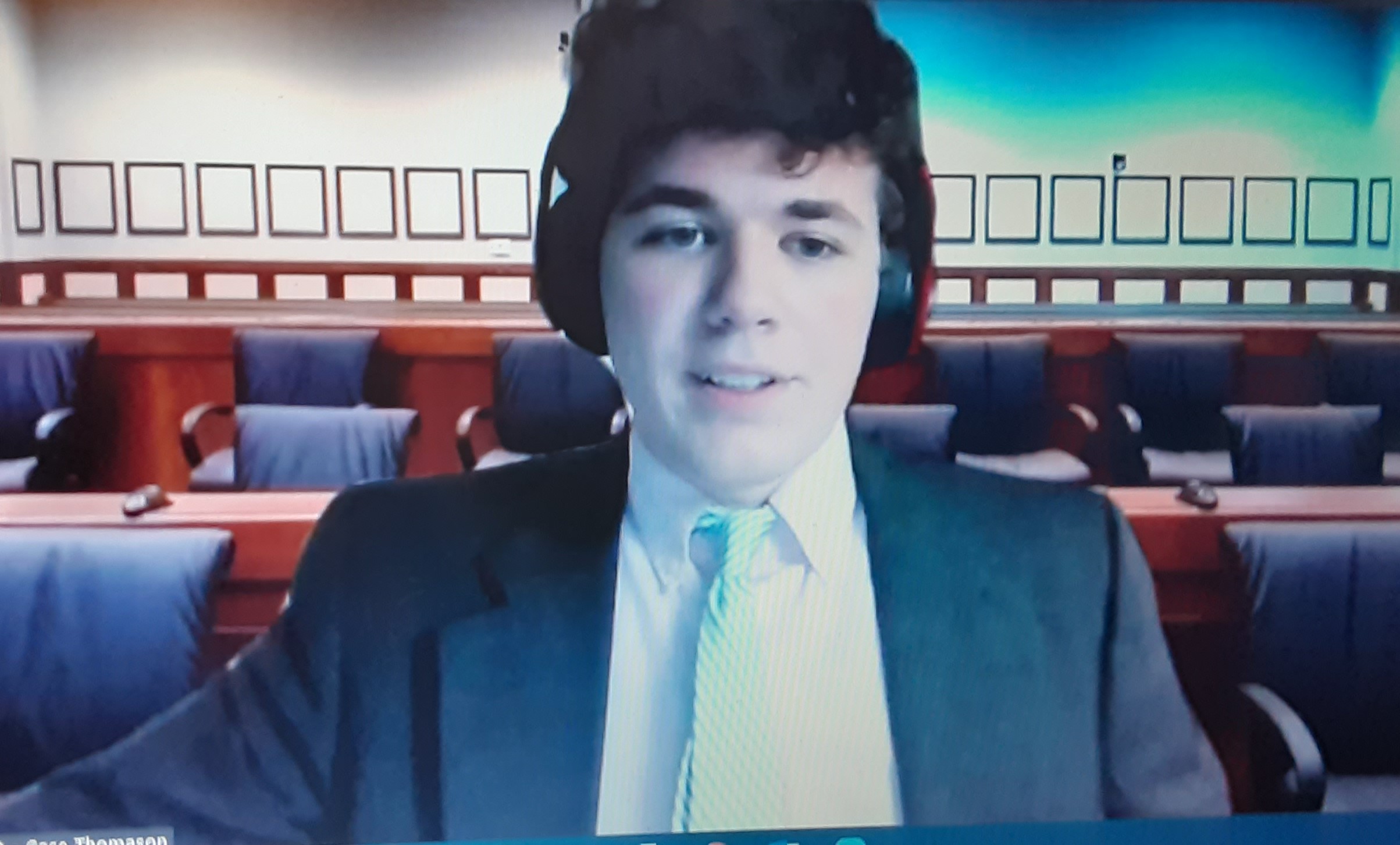 MURRAY, Ky. — The Murray State University Mock Trial team competed in regional tournament 4-G hosted virtually by the American Mock Trial Association (AMTA) on February 27-28. Travis Conner, a freshman political science major from Mayfield, Kentucky, received the Outstanding Attorney Award on the plaintiff side of the case.
Attorneys with honorable mentions on ballots included Conner as well as Madison Dorris (Paducah, Kentucky), Josh Sanders (Collinsville, Illinois) and Case Thomason (Possum Trot, Kentucky). Witnesses who received honorable mentions include Ryan Ackermann (Louisville, Kentucky), Conner, Bianca Hale (Mayfield, Kentucky), Madison Hillberry (Elizabethtown, Kentucky) and Ashlyn Tracy (Auburn, Kentucky).
The American Mock Trial Association was founded in 1985 by Dean Richard Calkins of Drake Law School. AMTA serves as the governing body for intercollegiate mock trial competition. Through engaging in trial simulations in competition with teams from other institutions, students develop critical thinking and public speaking skills, as well as a knowledge of legal practices and procedures. AMTA sponsors regional and national-level competitions, as well as providing interesting and complex case materials for academic use.
Presently, AMTA hosts 32 regional tournaments, eight opening round championship tournaments and a national championship tournament each season. Approximately 700 teams from over 400 universities and colleges will compete in these tournaments. In total, AMTA provides a forum for over 7,300 undergraduate students each academic year to engage in intercollegiate mock trial competitions across the country.
Dr. Paul Foote, associate professor of political science, serves as faculty sponsor of the group.
Says Foote, "the trial concerns an official AMTA case that remains the same through the entire academic year. The case alternates between a civil and a criminal case every year. The case is entirely fictional, taking place in the fictional state of Midlands.
"(Being on a Mock Trial team) provides members education in the law and in trial practice, both in the classroom and in simulated trial environments. Moreover, students engage in preparation for trial of a case provided by the AMTA, and learn about and apply the Midlands Rules of Evidence. Usually students have the opportunity to travel to mock trial tournaments, sanctioned by the AMTA."
"The competition was great," said Conner. "We were on Zoom this semester, which wasn't as fun as going to an actual court, but I still really enjoyed it. We had four rounds overall, two plaintiff and two defense. We had a lot of fun, and the team was also constantly in contact in group chats when we weren't doing our part and everyone was very encouraging.
Added Conner, "I became involved in Mock Trial because I thought that getting to play out a court scene would probably be a good way to learn the rules of evidence, which I thought might be a good head start in law school. Now that I've been in it, I definitely think it's worthwhile for anyone who is interested in law to check out. Since the trial and information is already written, most rounds present the same information, so a lot of the scoring depends on the acting of the witnesses and attorneys. There's a lot of acting that goes into it because you need to be able to convince the judges that you really are that witness or a confident attorney, and that takes a lot of preparation, but is really fun and it paid off really well for us. So, it helps you learn the rules of evidence and procedures of a courtroom while also participating in a really fun tournament with a lot of good people."
Case Thomason, a sophomore political science major, agreed that the experience provides excellent preparation for students pursuing a career in legal studies and law.
"I thought going into the semester that I would be an amazing attorney who already knows everything and would do great. I was wrong. There is so much knowledge I have gained during my time on the team. I've learned how to object correctly, how to tell the right questions, how to persuade a jury, what you look for in a case file, and many more things that you learn while you prepare for trial," said Thomason.
Madison Dorris, a senior finance major and legal studies minor, joined the Mock Trial team to challenge herself.
Says Dorris, "Mock Trial helped me develop a lot of critical-thinking skills that will be useful within the profession I've chosen. It's a great opportunity to step out of your comfort zone. Developing a case theory, an opening statement, witness questions, different communication styles, and public speaking skills are various tasks that will help you excel regardless of your major. I enjoyed mock trial because of the team; I was so lucky to be a part of a team that worked so diligently but also gave me a reason to smile!"
For more information about the Mock Trial team and the Department of Political Science and Sociology, visit murraystate.edu/politicalscience.