Murray State partners with PISCES to support cybersecurity
Murray State partners with PISCES to support cybersecurity
By Alex Pologruto | Nov 2, 2022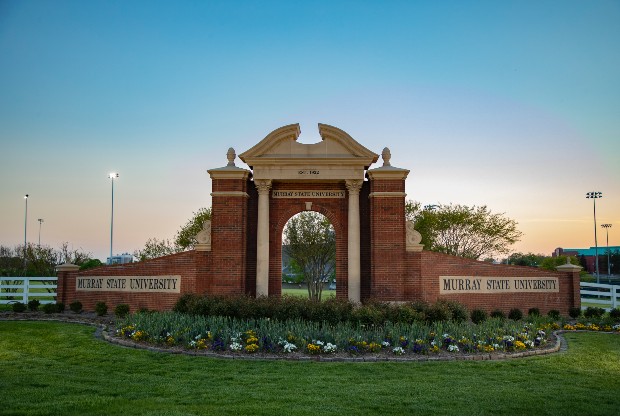 MURRAY, Ky. – Murray State University's Cyber Education and Research Center (Cyber Center) has partnered with the Public Infrastructure Security Cyber Education System (PISCES) Project to provide security monitoring to local government entities, making Murray State the first university in Kentucky to partner on the exciting project to support local partners.
With support from the Kentucky Office of Homeland Security (KOHS) and the Kentucky Intelligence Fusion Center, the PISCES Project will enable Murray State cybersecurity students to obtain real-world experience while acting as entry-level cyber analysts for local government entities. Enabled by Cybersecurity and Infrastructure Security Agency and the Pacific Northwest National Lab, PISCES is a non-profit, non-government entity whose mission is to bring "a reliable high-quality pipeline" of cyber professionals into the workforce.
"We are very pleased to be partnering with the Commonwealth of Kentucky and Murray State University to bring the PISCES program to Kentucky," said Steve Stein, executive director of PISCES-International. "The operational experience gained through the PISCES program will make cybersecurity students in Kentucky preferred candidates to enter the workforce."
Involvement from state organizations, such as KOHS and KIFC, allows for expanded opportunities in Kentucky. The project is free for any local government involved. For local government entities that cannot afford regular security monitoring, PISCES will network monitoring from students helping to safeguard their networks. It is also straightforward for local governments to get involved. Murray State's partnership will allow students to analyze network traffic for malware and cyber threats without reading the information in the network traffic itself.
"This is a perfect opportunity for both Murray State University students and our local governments," said Dr. Michael Ramage, the director of Murray State University's Cyber Education and Research Center and the University's liaison for the PISCES project. "The massive workforce shortage and the cybersecurity challenge confronted by governments can be overwhelming. Organizations like PISCES are addressing both, and I could not be prouder to have them choose Murray State as a partner in this effort."
This partnership combines the Murray State's Program of Distinction in Cybersecurity and its responsibility to support the state and region with the opportunity to provide real-world experience for our students who will be on the front line of identifying cybersecurity threats while simultaneously helping local cities and counties with professionally trained and educated individuals who are eager to participate and grow together. The synergy this partnership creates will empower Murray State students to face real-world challenges within the safety net of being guided by PISCES, Murray State and local partners. This partnership could not come at a more ideal time, with the cybersecurity shortage reaching over a three million job shortfall.
The Cyber Center and the Cybersecurity and Network Management program are part of the award-winning Program of Distinction at Murray State University. The program provides degree tracks in cybersecurity and digital forensics, wireless communications, and cloud and systems administration. Cybersecurity and Network Management focuses on cybersecurity and network infrastructure in the rapidly growing technology industry. It is an interdisciplinary program that provides students with a solid foundation in cybersecurity technologies and applying those technologies in a business environment.
For more information please visit the Cyber Center website at murraystate.edu/cyber.