Murray Shakespeare Festival to take place March 8-10
Murray Shakespeare Festival to take place March 8-10
By Kala Allen-Dunn | Feb 13, 2023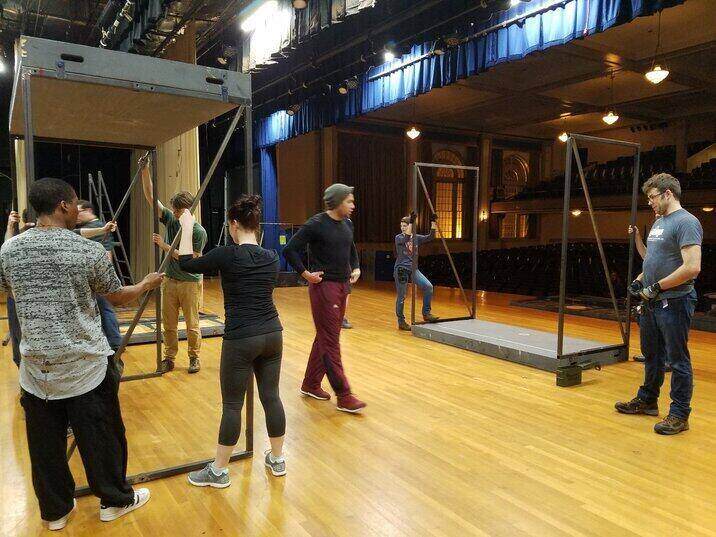 MURRAY, Ky. – The Murray Shakespeare Festival will return to Lovett Auditorium this spring following a two-year hiatus. Kentucky Shakespeare's professional traveling company will perform Shakespeare's great tragedy, Hamlet on March 8-10, with daytime performances on March 8 and 9 at 10 a.m. and an evening performance on March 10 at 7 p.m. Tickets will be available at the door and are $5 for Murray State students, faculty and staff (with Murray State ID) as well as all other students. Tickets for the general public are $10.
Hamlet tells the story of a young prince working through complicated family and personal dynamics following the suspicious death of his father. As his grief and desire for revenge grow, Hamlet wrestles with big problems that remain relevant today: duty to family, morally difficult choices, conflicting loyalties, trauma and loss, spirituality and doubt, love and madness, action or faith, "to be or not to be." This classic tragedy transcends the ages and invites the audience to consider what it means to be human.
The Murray Shakespeare Festival began in 2001 and was originally created to serve as a resource for the region's teachers. The festival's performances bring Shakespearean texts to life for students through high-quality theatrical productions. The festival has also grown to include a large number of public events such as lectures, film screenings, acting workshops, writing workshops and more. Today, the Festival welcomes hundreds of K-12 students from across the Jackson Purchase region, Murray State students and members of the community to celebrate Shakespeare's classic works.
The festival has used different professional troupes over the years, including Shenandoah Shakespeare Company, the American Shakespeare Center, and, most recently, Kentucky Shakespeare. Based in Louisville, Kentucky Shakespeare employs groups of well-trained actors who enact Shakespeare's most popular plays in ways that inspire students to learn more about the Bard. Learn more about Kentucky Shakespeare at kyshakespeare.com.
For more information about the 2023 Murray Shakespeare Festival, visit murraystate.edu/shakespeare. To reserve tickets for a school group, contact Murray Shakespeare Festival Chair Dr. Rusty Jones at 270-809-2397 or wjones1@murraystate.edu.