Murray State University continues to provide a 'best value' education for students
Sep 16, 2020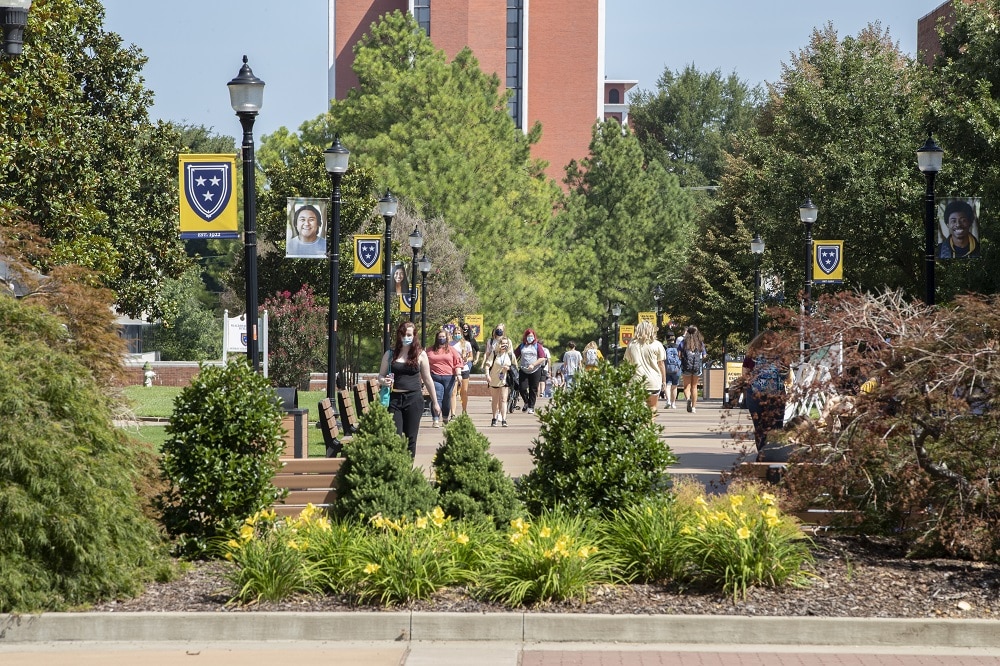 Recent national rankings, including percentage of undergraduate students who graduate with no known debt, position University as one of America's best college values
MURRAY, Ky. — All within the past several weeks, Murray State University has been recognized nationally for providing a high-quality, high-value education to students through several significant rankings, accolades and data that positions the University as one of America's best college values.
Admission for the fall 2021 semester at Murray State is open as future Racers can apply today. Murray State offers on-campus courses at its main Murray location as well as five regional campuses and educational presences in Paducah, Henderson, Madisonville, Hopkinsville and Fort Campbell. The University also offers many degrees and classes entirely online, providing a flexible higher education experience to accommodate any schedule. Earlier this year, Murray State implemented new test-optional guidelines for undergraduate admission to the institution, inclusive of new transfer students who apply with fewer than 24 college credit hours earned.
Based on the University's most recent annual reports and data from 2019-20, Murray State awards $115 million in financial aid and scholarships each year, and has the highest percentage of undergraduate students who graduate with no known debt among all other public regional comprehensive institutions in Kentucky.
Numerous scholarships and aid opportunities are available, such as the Murray State Promise, which provides scholarship assistance for eligible Kentucky first-time freshmen and new transfer students who may already have their tuition paid for through this program. Additional information is available at murraystate.edu/promise.
Murray State has been recognized by U.S. News & World Report as one of the top schools in the country, marking the institution's 30th consecutive year of top-tier rankings by the reputable college guide.
The University was recently highlighted as a best value for students seeking a college degree by two national publications, leading all public institutions across Kentucky in Washington Monthly's "Best Bang for the Buck" South region category while also being named to Money's "2020 Best Colleges" list, which ranked the University as the No. 1 public regional comprehensive institution in Kentucky.
Additionally, Murray State was recently recognized by higher education research resource Niche in its "2021 Best Colleges in America" rankings, as the University was ranked as the top public regional comprehensive university in the state of Kentucky among its peers with high marks across academics, diversity, athletics, value and campus life. Overall, the University was ranked in the top third of universities in the country.
Finally, Murray State has been recognized as one of "America's Best Colleges" by Forbes for 12 consecutive years.
For the second consecutive year, based on preliminary enrollment data, the University is projecting significant increases in the number of new freshmen, graduate and transfer students for the 2020-21 academic year, which began in August.
Students looking to take their first step in higher education are encouraged to visit admissions.murraystate.edu to get started, apply and schedule either an on-campus or virtual visit.