Murray State University recognized for its centennial year by Kentucky Senate
Murray State University recognized for its centennial year by Kentucky Senate
By Shawn Touney | Apr 6, 2022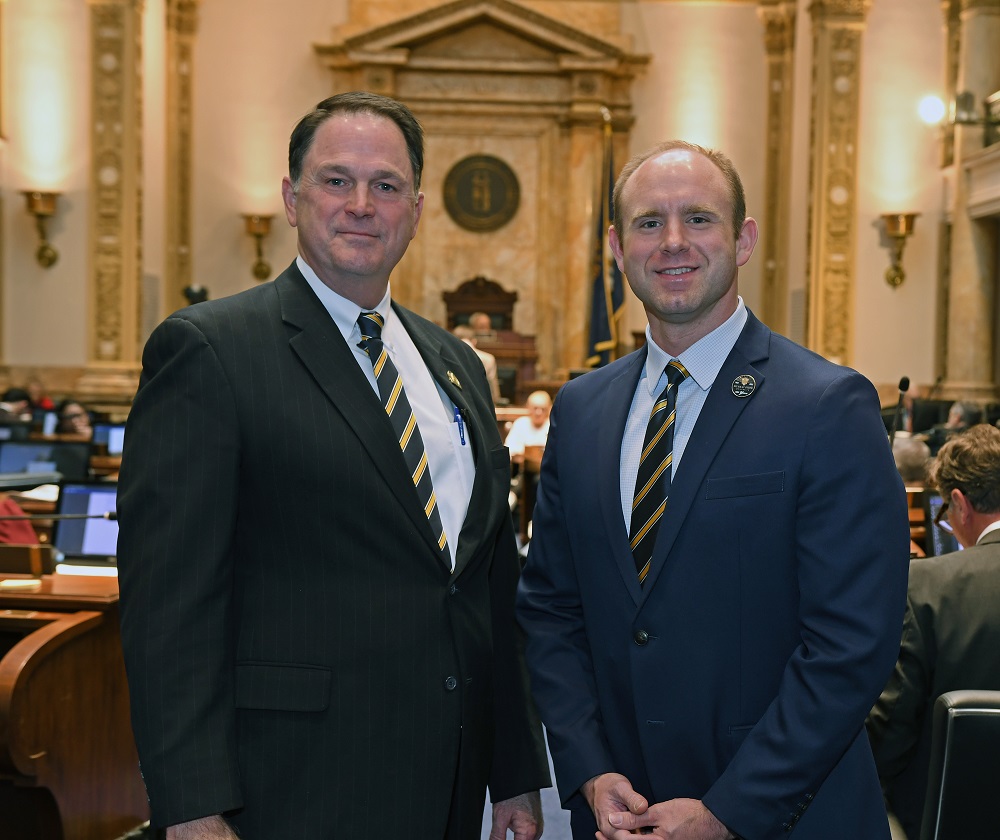 MURRAY, Ky. — Murray State University was recently recognized for its centennial year in 2022 by the Kentucky Senate.
Senate Resolution 166 was introduced and delivered on March 8, 2022 — 100 years to the day of Murray State's founding — by Senator Jason Howell. Jordan Smith, Executive Director of Government and Institutional Relations was presented the Senate Resolution in person on the Senate floor on behalf of the University.
"It was a tremendous honor to file Senate Resolution 166 to honor Murray State University's centennial. I am very proud to live and work in Murray and to have this fine institution literally in my backyard. As I spoke on the Senate floor during the reading of this resolution, I thought in particular about my mother who received her teaching degree from Murray State and the important place Murray State University holds in mine and my family's heart," said Senator Howell, who represents Senate District 1, which includes Calloway, Crittenden, Fulton, Graves, Hickman, Lyon and Trigg Counties.
"As a proud Murray State University alumnus and Murray State University dad, I was honored to co-sponsor the Senate Resolution commemorating the 100th anniversary of Murray State University. Congratulations Racers!" said Senator Danny Carroll, who represents Senate District 2, which includes Ballard, Carlisle, Livingston, Marshall and McCracken counties. Senator Carroll, along with other west Kentucky senators, Senator Robby Mills and Senator Whitney Westerfield co-sponsored the resolution.
"We are very appreciative of Senators Howell, Carroll, Mills, Westerfield and the Kentucky Senate for this resolution commemorating our special centennial year," said Murray State President Dr. Bob Jackson. "This is truly a special year for Murray State University. We are committed to continue serving an important role in helping advance our region and state. We are thankful for the support shown by so many in our legislature toward our institution."
Murray State University is celebrating its centennial throughout 2022 with numerous special events, exclusive merchandise and items, fundraising campaigns and much more. Individuals interested in learning about the University's centennial plans and its 100-year history can visit murraystate.edu/centennial.