Nonprofit leadership studies alumna Ashley Dumas Agada reflects on Racer experience
By Shawn Touney | Jan 15, 2021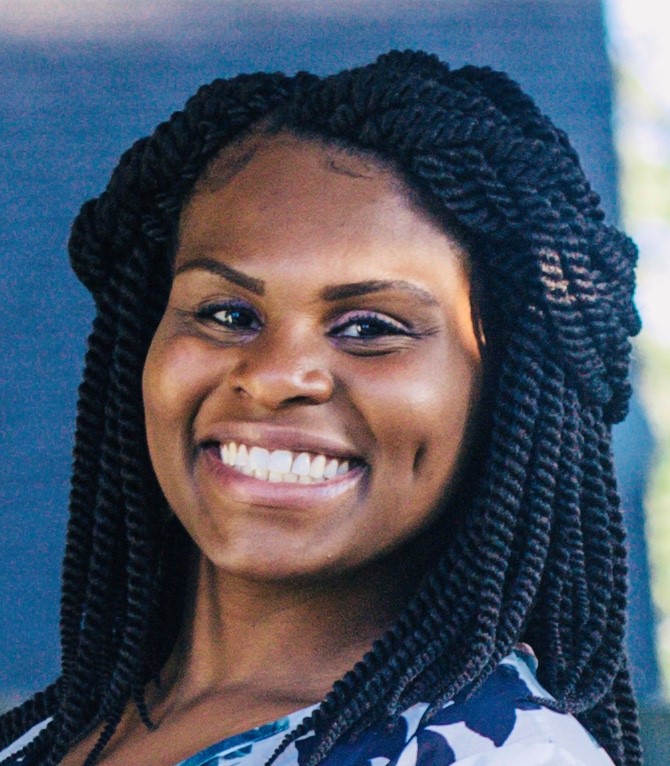 MURRAY, Ky. — Murray State University's nonprofit leadership studies (NLS) graduates were recently asked to reflect on their career journeys, the impact of their work, and their aspirations for the future. A series of eight stories have emerged and will be shared in the months to come. The stories will be presented with the title "Your Story and Impact" and introduce the reader to amazing nonprofit sector leaders who are pursuing their commitments to making the world a better place.
In part six, Ashley Dumas Agada is featured. Ashley graduated with a Bachelor of Science in nonprofit leadership studies in 2016 with a minor in English. Upon graduation, she took a position with AmeriCorps' City Year Program in Little Rock, Arkansas. In the summer of 2017, she accepted her dream job when returning to her hometown of Owensboro, Kentucky, to serve as the campus manager with the Owensboro-Daviess County Girls, Inc. Girls Inc. is a youth development nonprofit organization that inspires all girls to be strong, smart, and bold.
"As a campus manager, I am challenged with the responsibility to make sure girls ages 6-18 are provided with the resources and guidance to be independent, resist gender stereotypes, strive freely, and be safe in the world. To make sure this impact is successful, I oversee the afterschool and summer program at one of the two locations established in Owensboro, Kentucky," said Agada.
While attending Murray State as an undergraduate, Ashley worked with Girls Inc. as a program facilitator and credits it with a lot of her positive youth development experiences.
Long: How did the NLS program help guide, inspire and support you?
Agada: Nonprofit leadership is an excellent field of study and it was a privilege to be a student of this program at Murray State University. Throughout my time in the program, I was surrounded with professors that truly cared about my success. The professors and their course designs gave me hands-on experiences that set me up for my career in the nonprofit sector. I was given the opportunity to present the Giving Back Endowment in front of Calloway County CASA board members, conduct a clinic with classmates making recommendations for Calloway County Humane Society and so much more. The competence and confidence that come from doing real-world work as a part of each course helped ensure that I was ready to contribute on day one of my first job after graduation. Along with these experiences I was encouraged to be vulnerable and take risks. By getting out of my comfort zone, I was honored with the nonprofit leadership studies senior of the year award in 2016. Without the tremendous support of so many leaders in this field, I would not be where I am today.
Long: What sort of impact has your work had in the community?
Agada: When the girls set foot in the doors of Girls Inc., they are able to grow into young leaders while embracing their originality. The tools they learn while at the center allow them to go back into their communities to impact others in a positive way. It is amazing to be a part of an organization that takes on the role to help shape the next generation of young women leaders. I value the long-term ripple effect that the NLS program has, through the positive influence our alumni have in their chosen careers. They are truly role models and inspirations.
Long: What do you aspire to do in the future?
Agada: Growing up, my father always told me to take care of home first. As of today, I am able to show commitment and leadership to my hometown of Owensboro, Kentucky, as I aspire to do more in the future. The important lessons I learned with City Year and now with Girls Inc. provide a foundation for all the work that lies ahead. It inspires me to put my experience and passion to use in helping people help themselves and the communities in which they live around the world. My goal is to establish a nongovernmental organization (NGO) with my husband in Nigeria that allows underprivileged children to get an education or to learn entrepreneurial skills where they can gain financial stability to support themselves and their families. Through my experience of traveling abroad to various NGO's in India and working with children in the United States, I came to the realization that many young people are not given the opportunity to have a quality education or learn different trades. I want to be a part of the solution in providing effective models of addressing these issues.
"The NLS program is honored to include Ashley among its alumni and is proud of the impact that she is having through her impressive career," said Long. "She provides a remarkable example of how positive youth development programs can help ensure the confidence and capacity to guide one's own life and inspire others along the way. She is a remarkable emerging nonprofit sector leader who will have a powerful impact on all the missions she engages in the years ahead. With her global experience and aspirations, Ashley will be a key part of powerful social change throughout her career. We look forward to sharing additional alumni stories going forward."
The nonprofit leadership studies program is a part of the Department of Organizational Communication and Leadership which is dedicated to develop student competence in the application and synthesis of those communication processes, theories and skills that enable individuals and groups to organize effectively in an increasingly complex and global society. As a part of the Arthur J. Bauernfeind College of Business, the department and program are committed to advancing careers in dynamic environments of leadership and management.