Paducah Regional Campus hosts business and trade conference
Dec 9, 2019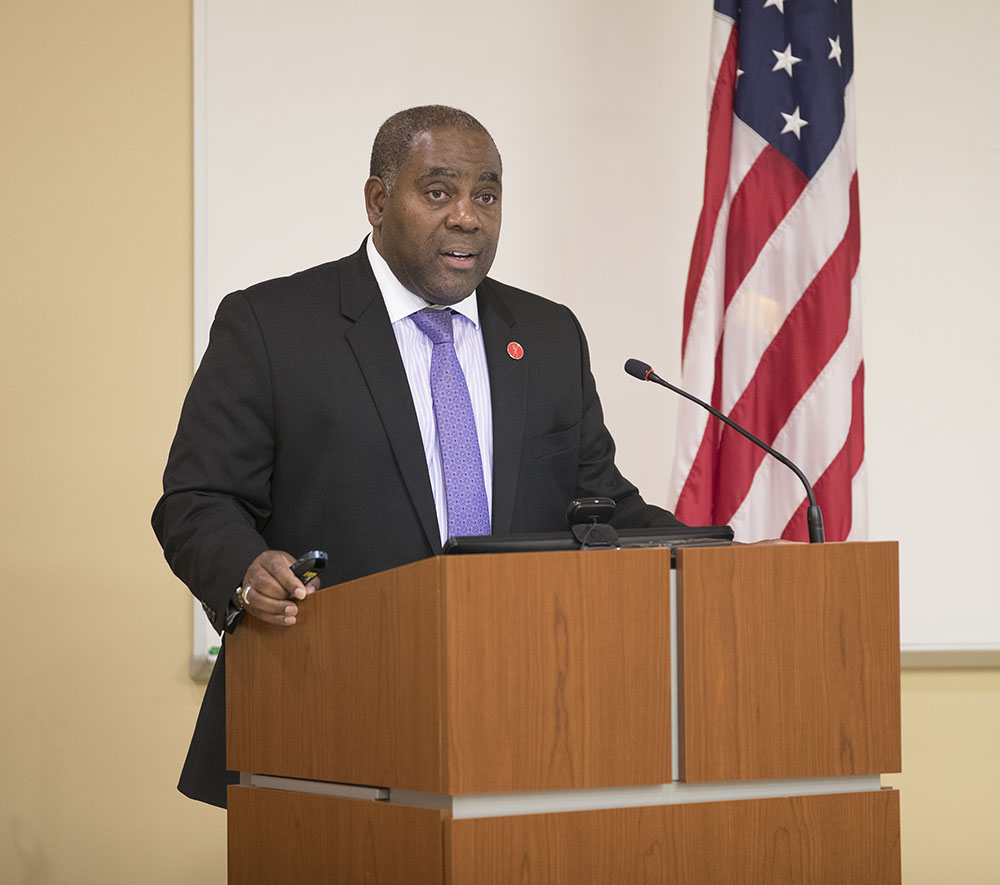 The Murray State University Paducah Regional Campus hosted "Thriving in a Global Economy," a conference specific to the Center for International Business and Trade (CIBT) earlier this fall, offering guests insight on the modern interconnected marketplace.
Participants heard from noteworthy experts in the trade and waterway industry, who shared ideas and best practices for how businesses can increase market share and revenue by expanding nationally and globally.
Rick Calhoun, past president of Cargo Carriers, delivered the keynote address outlining macro- trade concepts, including the impact of tariffs and the U.S.-China relationship. Erran Persley, commissioner of the Department for Business Development at the Kentucky Cabinet for Economic Development, explained the state government's role in exported and imported goods in Kentucky and how that affects the far-western part of the Commonwealth.
Damon Judd and Joe Dee with Marquette Transportation Company, LLC and Mark Fletcher of Ceres Consulting, LLC addressed how western Kentucky can leverage international trade through barge transportation and a greater understanding of the riverways accessible to the region.
"Thanks to our sponsors and presenters, the 'Thriving in a Global Economy' conference allowed great collaboration and resources for this region," said Brian Canerdy, director of development for Murray State's Arthur J. Bauernfeind College of Business. "I am truly excited to see what the future holds for CIBT and the impact it will make."
Attendees also had the opportunity to network through an interactive power panel discussion with representatives from Paschall Truck Lines, Paducah Riverport, the Kentucky Department of Agriculture and Murray State. A breakfast bar and lunch were provided through the Murray State University Town & Gown Partnership.
"The vision of the CIBT is to be the region's hub for innovation, resources, partnerships and information to position us as a beacon for international business and trade," said Dr. Sandy Miles, Murray State University's Hutchens Distinguished Professor of Human Resource Management. "This event highlights some of the capabilities of such a partnership."
For more information on the CIBT, visit murraystate.edu/cibt.