Murray State to host exhibit for internationally-recognized artist Peri Schwartz
By Shawn Touney | Jan 9, 2018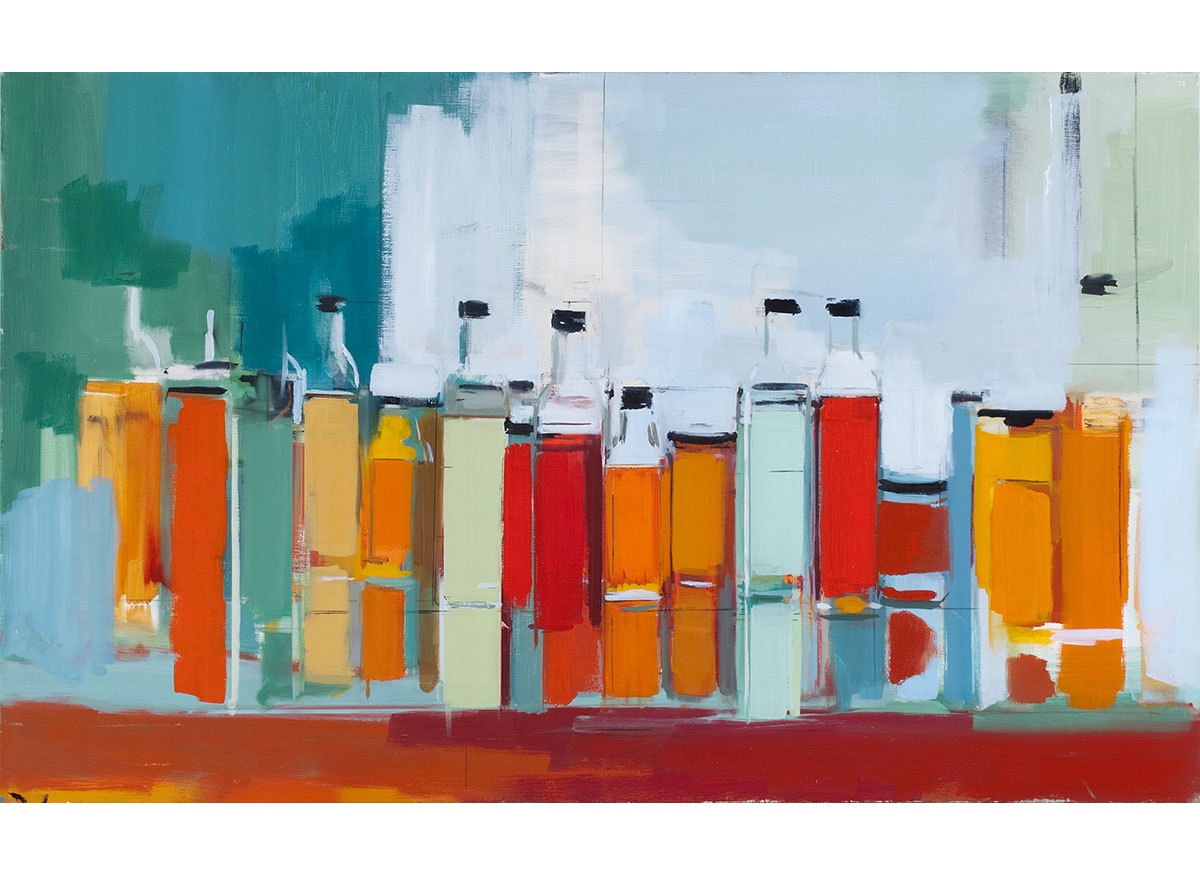 MURRAY, Ky. — University Galleries and the department of art & design at Murray State University are pleased to announce that paintings, drawings and print creations by the internationally-recognized artist Peri Schwartz will be featured in a new on-campus exhibit.
Schwartz's work will be on display Jan. 16 through Feb. 26 in a show split between the Mary Ed Mecoy Hall Gallery and the Curris Center Gallery. The exhibit is free to all and features Schwartz's works, which focus on composition and the interplay of color, light and space.
For the past decade, Schwartz's primary subject has been the interior of her own studio. One might expect this narrow subject matter to be limiting. On the contrary, however, the exercise has allowed Schwartz to uncover a seemingly boundless reserve of compositions, colors and surfaces. The history of each image is often visible in the traces of grid lines or the ghosts of objects she has decided to reposition. The viewer has a sense of observing the painting's progression in this way, as if working through the compositional puzzle along with the artist.
Process is paramount, and Schwartz's paintings are more investigations or studies of an object than polished final products, giving the impression that the artist could pick up her brushes again at any time to adjust one. In turning her attention to her immediate surroundings, she employs the patient discipline of intensive visual study. Her introspective vignettes demonstrate the simple elegance of a cluster of jars and painting tools arranged on a table, of well-used art books stacked on an industrial stool or of sunlight reflecting on glass.
Reared in the Far Rockaway neighborhood of New York's Queens borough, Schwartz currently lives and works in the southeastern city of New Rochelle, New York. Her work has been featured in the following locations:
- Bibliothèque nationale de France (Paris, France)
- The British Museum (London, England)
- The Fogg Museum (Cambridge, Massachusetts)
- The Library of Congress (Washington, D.C.)
- The Metropolitan Museum of Art (New York City, New York)
- The Museum of Fine Arts (Boston, Massachusetts)
- Staatliche Museen (Berlin, Germany)
- Yale University Art Gallery (New Haven, Connecticut)
For more biographical information on Schwartz, please visit perischwartz.com.