Photographer shares advocacy work
May 1, 2020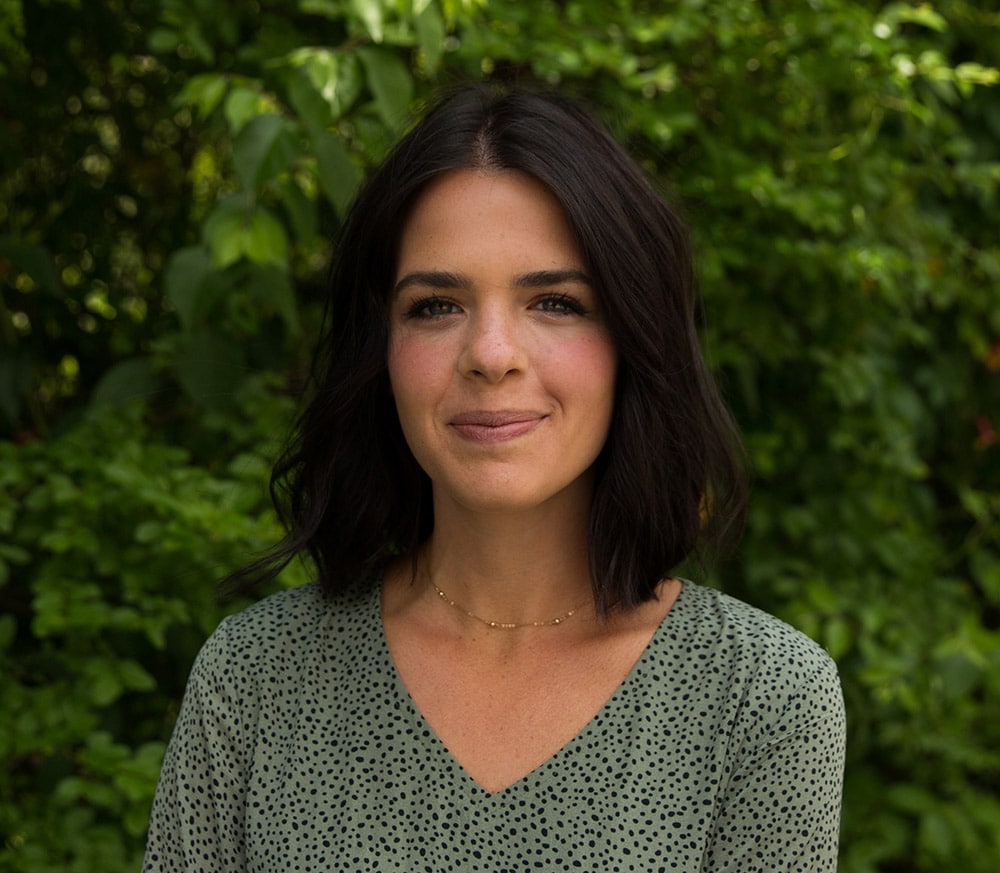 Photographer and human anti-trafficking advocate Killian Rose, '14, shares story in part two of 'Your Story and Impact' eight-part series highlighting program graduates
MURRAY, Ky. — Murray State University's Nonprofit Leadership Studies (NLS) graduates were recently asked to reflect on their career journeys, the impact of their work, and their aspirations for the future.
This is the second of an eight-part series by Visiting Distinguished Professor of Nonprofit Leadership Dr. Bob Long, with additional stories to be published in the months to come. Each piece will feature a Q&A with a program graduate and tell the story of their commitment to making the world a better place for us all.
Part two tells the story of alumna Killian Rose, who graduated in May 2014 with a major in nonprofit leadership and a minor in studio art. She lives in Nashville, Tennessee, and is actively engaged in a long-term journey that combines her commitment to the global human anti-trafficking and her passion for capturing people's stories of challenge and success through the power of photography.
Long: How did the nonprofit leadership program at Murray State help guide, inspire, and support you?
Rose: I am so thankful for my time at Murray State in the nonprofit leadership program. Before coming into this program, there were so many things I felt passionate about and didn't know how they would all fit together. The continual support from this program propelled me into my passions and helped me piece all of them together in a way I never knew was possible. Not only did I find my calling in life, I left the program with practical tools to pursue my dreams of empowering women. From communication skills to program building strategies and event planning, this program covered every area and I left feeling confident and equipped to move forward. I have been out of the program for five years and still feel very supported by this community. I am so thankful for the incredible leaders and friends I made from my experience in the NLS program.
Long: Tell us about the work you are doing today. How has your degree helped advance your career?
Rose: I work closely with organizations that rescue, restore and empower women who have come out of incredibly hard situations, including human trafficking and domestic violence. I help with marketing and storytelling for these organizations, sharing their stories and mission with the world to help them receive funding for their programs. While I have had the honor of working with many incredible organizations around the world, there are two organizations that I have come to love and have cultivated lifelong relationships with. One organization is in Rajasthan, India, called Sambhali Trust. Sambhali Trust is an non-governmental organization (NGO) focused on the development and empowerment of marginalized women in Rajasthan, India. Many of these women face extreme poverty and social exclusion - deprived of education, health care, and legal resources. Many lack any autonomy in their domestic lives and face severe verbal, physical, and sexual abuse in their communities. Sambhali Trust equips underprivileged women with the tools to become financially independent, provide for their children and establish self-sustaining communities of support through their sewing centers. In Hindi, Sambhali means "strengthening of the deprived" and that is exactly what they are all about. I have had the honor of photographing many of the women in their program, sharing their stories of freedom and strength. Their website is sambhali-trust.org/index.html.
The other organization that I have had the honor of working with is an NGO in southeast Asia. Wipe Every Tear exists to bring freedom, hope and a future to women trapped in the sex trade. This NGO provides women with all the resources they need including education, healthcare, and a safe place to live. They desire to see women set free and thriving in every area of their life. Their website is wipeeverytear.org. The NLS program gave me a strong understanding of organizational development and leadership that included real-world application projects that prepared me for the work I am doing. From fundraising strategies to marketing and promotion methods, I left campus ready to make a positive impact on the mission the first day on the job. I have been working really hard to build my photography skills as a way of making a living, while integrating them into the key role of storytelling and case making to promote the mission of the nonprofit organizations with which I partner.
Long: Describe some of your biggest accomplishments in nonprofit leadership since graduation.
Rose: Since graduating from Murray State, I would say some of my biggest accomplishments include living in the Philippines working with Wipe Every Tear. I worked in the marketing department with photography and storytelling. I also helped with outreach into the red light districts and program building with the women in our care. One of the most powerful experiences I had with the organization was their strategy for guiding women away from the traffickers and into an empowerment retreat focused on building skills to succeed in life. It was both scary and exciting work, seeing the women free and excited about their futures. Having this powerful experience right after graduation set me on a path that I had never imagined. I have also been working closely with international ethical brands doing marketing and design for their companies. A few of these companies include Tayo Jewelry, Sambhali Boutique and Laro. Each company empowers and employs women coming out of poverty and trafficking. These companies have helped hundreds of women find freedom.
Tayo Jewelry's website can be found at tayocollective.com. Sambhali Boutique can be found online at sambhali-trust.org, and Laro is online at lovelaro.com.
Long: What sort of impact has your work had on the communities where you work?
Rose: My greatest hope is that my life would leave a beautiful mark on the communities I work with. I have loved partnering with organizations all over the world to empower women and equip them to live a life free from poverty and exploitation. By building relationships and going into places that are overlooked, such as red light districts and brothels, I have had a front row seat to seeing women step out of bondage and into freedom. Building relationships with these women has impacted my heart deeper than I could have ever imagined. Over the last few years, I have seen the importance of ethical storytelling and photojournalism. Documenting and photographing these places and stories has brought awareness to injustices that otherwise would have been kept silent. Every woman I have the honor of working with has an incredibly powerful story, and my desire is to amplify her voice and share her story with the world. Something beautiful happens when we empower those around us to be seen and heard. It is so important that we use our resources to uplift and empower those who are overlooked and vulnerable. I want every woman to know that she has inherent worth and her story is worth telling. Not only is it worth telling, it will change the world.
Long: What do you aspire to do in the future?
Rose: One of the things I aspire to do in the future is help create a company that employs and empowers women. This could be a jewelry line, clothing line or another type of creative outlet that would instill dignity and help women coming out of hard situations. I dream of opening up creative centers where women can find safety, community and healing. I plan to continue partnering with international organizations on the ground and help with their marketing. My dream is to empower women to walk in freedom and help them reach their fullest potential no matter what circumstances they may face.
"The NLS program is honored to have Killian among its graduates who are having a powerful positive impact on critical social issues and the success she is experiencing in pursuit of a variety of missions focused on empowering women," Long said. "We believe that her work is a reflection of the value and quality of our program of study in the real-world challenges of increasing the impact of the nonprofit sector. She has emerged as a powerful advocate on an essential human rights issue. Her work is important. Killian demonstrates that the nonprofit sector requires a creative blending of passion, commitment, skills, and a genuine sense of the power of helping people help themselves improve their lives. We look forward to sharing additional alumni stories going forward."
The NLS program at Murray State University is committed to building a coordinated response to growing educational, research, and service needs of organizations dedicated to improving the quality of life in communities around the world. The program offers a broad-based approach to the development of the future leaders of the nonprofit sector through undergraduate and graduate degrees, as well as leadership, networking, funding, and promotion of quality practice. For more information, please visit murraystate.edu/NLS.