Students launch Postcards from the Brink: A travel website
Students launch Postcards from the Brink: A travel website
By Brittany Kenner | May 2, 2022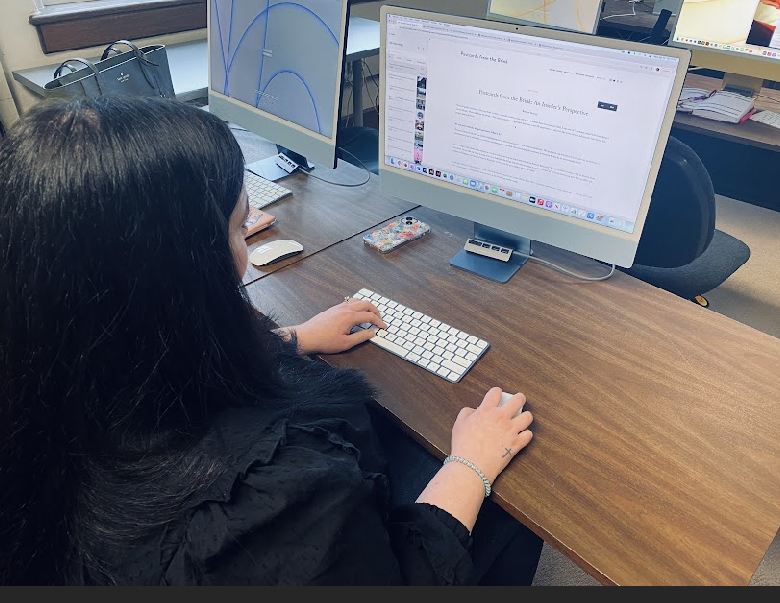 MURRAY, Ky. — Public Relations students in the Journalism and Mass Communications department at Murray State University have partnered with the Murray Convention and Visitors Bureau to launch a travel website for western Kentucky attractions and beyond.
"I wanted a class project that would give students the opportunity to publish material and partner with professionals in public relations," said Dr. Marcie Hinton, a public relations professor at Murray State. "I want them to gain experience and portfolio material, as well as see real time analytics that provide feedback on the quality of their work."
The students have partnered with Erin Carrico, the Murray Convention and Visitors Bureau executive director to add a different level of experiential learning to the assignment.
"[It] assists students in getting comfortable with their future bosses, colleagues and business associates. It also shows how their work can make a real difference in a community," said Hinton.
Tourism in small communities provides economic growth for the area. According to Hinton, one of her main goals for the assignment is to see how public relations can make an economic impact in western Kentucky with a bigger digital footprint showcasing travel and tourism information.
Hinton's class, JMC 412, focuses on content creation for public relations. By allowing her students to run a travel site, she's giving them an experience most won't get from a college course.
"This experience is very different from my other classes," said junior Eli Pitcock. "I learn best from hands-on experiences, and this has been exactly that. Working collaboratively with my peers to plan, create and launch Postcards from the Brink has been a great way for me to learn exactly what goes into content creation and launching a blog."
Postcards from the Brink is an experiential learning project tailored to public relations students in JMC 412 at Murray State University. It showcases local travel, events and attractions in Western Kentucky in the form of blogs, podcasts and other multimedia pieces.
To follow along with the student's work please visit postcardsfromthebrink.com or @postcards.from.the.brink on Instagram. Postcards From the Brink showcases new blogs weekly.