President Dr. Bob Jackson receives national award
By Shawn Touney | Jan 7, 2021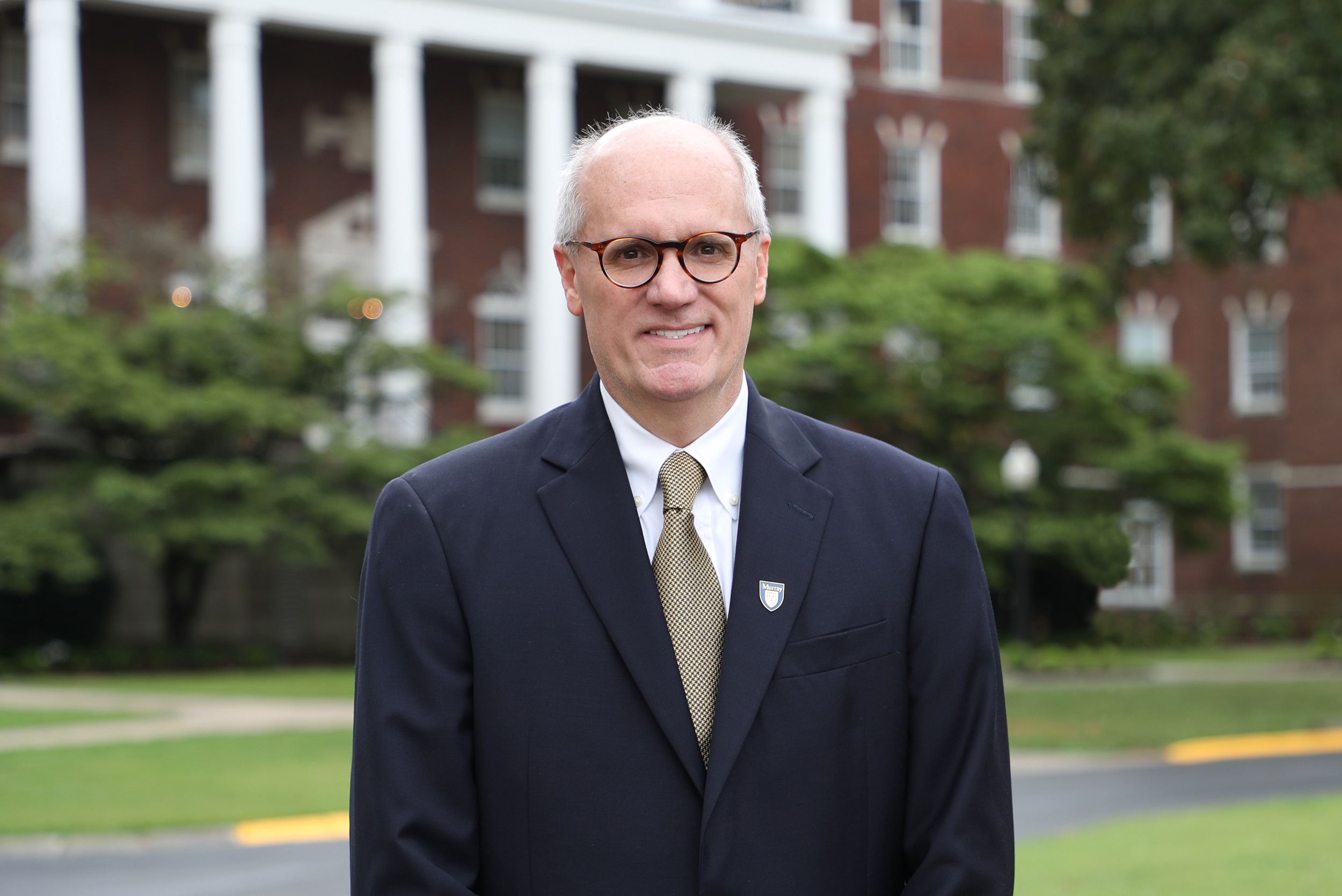 MURRAY, Ky. — Dr. Bob Jackson, President of Murray State University, has been recognized as a distinguished alumnus of Pi Kappa Alpha International Fraternity and inducted into the Order of West Range, a lifetime achievement award and the highest honor bestowed upon alumni for service to society and accomplishments in their careers. Pi Kappa Alpha was founded in 1868 at the University of Virginia.
Jackson is the first member of Murray State University's Epsilon Lambda Chapter of Pi Kappa Alpha to receive this honor in its 62-year history. He is one of four national inductees for the 2020 class.
Jackson stated, "I am honored and grateful for this recognition. I am being recognized as part of an outstanding group and there are many others who are very deserving of this honor, but I am very appreciative of this award. Pi Kappa Alpha has been an important part of my life and it helped to shape my undergraduate education at Murray State University, develop leadership skills and make lifelong friends, and most importantly, allowed me to meet my wife, Karen."
A proud Murray State alumnus, Jackson was appointed president of Murray State on March 1, 2019 after serving as interim president since August 2018.
Under Jackson's leadership, Murray State continues to experience increases in student retention and progression toward graduation, increases in new freshmen, graduate and transfer students enrolling at the University, private support and giving to assist students through need-based aid and scholarship opportunities, expanded academic programs, campus enhancements and important regional partnerships.
Jackson has served Murray State in several capacities over the last decade including most recently as the president and chief executive officer of the Murray State University Foundation, Inc. He was also a senior advisor to the University for state and federal governmental relations and oversaw all estate and planned giving initiatives.
From 1997 to 2004, Jackson served the Commonwealth of Kentucky as a state senator and served in senate leadership. He served on numerous committees and task forces during his tenure including education, appropriations and revenue, economic development, capital projects and bond oversight. He has worked successfully on many state and federal governmental projects and has been recognized at the state and national levels for his public service. In addition, he has worked in corporate finance and as a senior executive in investment banking, municipal finance, and investment management.
He was selected as a Kentucky Leader for the New Century and as a national toll fellow by the Council of State Governments. He has been recognized by his alma mater with the distinguished Golden Horseshoe Award, the highest honor bestowed upon its alumni for service to the University. LaRue County High School recognized him as a distinguished alumnus in 2010.
Jackson and his wife Karen, a Murray State alumna and registered nurse, are the parents of two children, Nolan and Mariel.
A total of 152 distinguished alumni have been inducted into the Order of West Range. Members of the Order include some of Pi Kappa Alpha's most notable alumni, including country music star Tim McGraw (Louisiana-Monroe, Eta Omicron '86), president of the New Orleans Saints Dennis Lauscha (Alabama, Gamma Alpha '88), and Monster.com founder Jeff Taylor (Massachusetts, Theta Mu '79).