Murray State University awards 18 Presidential Fellowships
Murray State University awards 18 Presidential Fellowships
By Shawn Touney | Apr 28, 2022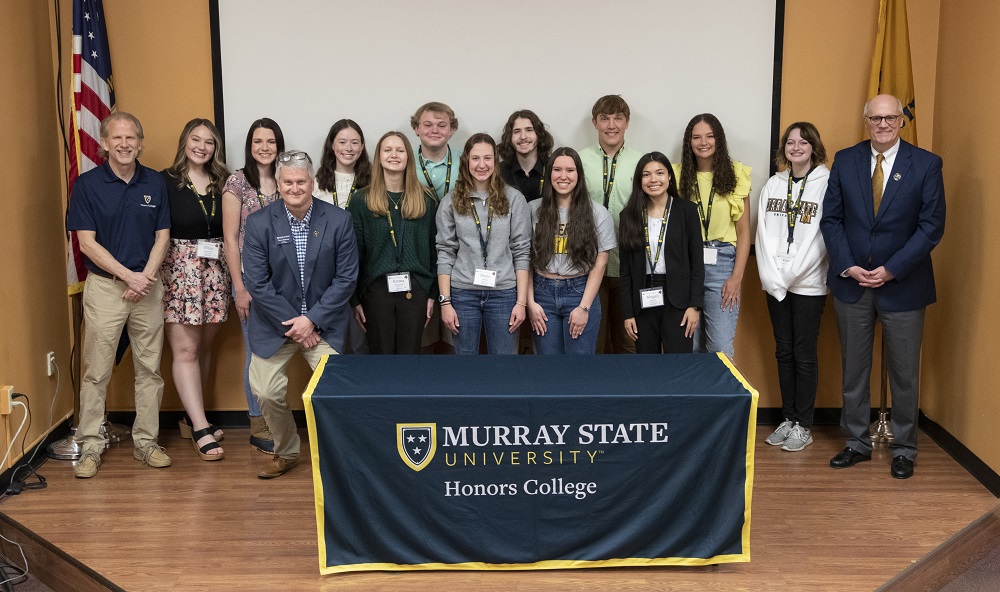 MURRAY, Ky. — Murray State University has awarded a total of 18 incoming students with the prestigious Presidential Fellowship, which includes full tuition, housing and meals for up to four years at the University.
"It is an honor to welcome this group of outstanding students to Murray State University," said Murray State University President Dr. Bob Jackson. "Their commitment to academic excellence is unwavering and unmatched, and we are pleased to offer a high-quality and high-impact curriculum that will challenge and engage our students as they pursue their educational goals."
The recipients, who represent several regions across Kentucky along with three other states, will be part of the University's Honors College, a community within Murray State that offers a unique honors curriculum, critical-thinking seminars and specialized programs and activities.
"Our presidential fellows are all outstanding academic achievers, but they are also selected based on their demonstrated leadership potential and involvement in their communities," said Dr. Warren Edminster, executive director of the Honors College.
Students selected for the Presidential Fellowship complete a rigorous application process that includes multiple interviews. During their time at Murray State, recipients of the fellowship are responsible for conducting extensive research projects and serving as leaders in the campus community.
Presidential Fellowship recipients include the following individuals:
Marie Baxley (Sadorus, Illinois)

Ryan Bridgforth (Hixson, Tennessee)

Caroline Chambers (Clarksville, Tennessee)

Gracelyn Deweese (Glasgow, Kentucky)

Julia-Elizabeth Easter (Clarksville, Tennessee)

Rebecca Futrell (Paducah, Kentucky)

Aaron Gordon (Bowling Green, Kentucky)

Eliza Heinrich (Friendship, Tennessee)

Kate Hermann (Tell City, Indiana)

Katrina King (Ozark, Illinois)

Elly Knoop (Louisville, Kentucky)

Megan Oakley (Mayfield, Kentucky)

Emily Oliver (Mayfield, Kentucky)

Andrew Orr (Murray, Kentucky)

Amanda Peiffer (Murray, Kentucky)

Abigail Santos (Versailles, Kentucky)

Erin Tabler (Louisville, Kentucky)

Emma Wiseman (Albion, Kentucky)
Incoming first-year students for fall 2022 who have a 28 ACT composite score minimum (or 1310 SAT verbal and math combined score minimum), along with a 3.7 GPA on a 4.0 scale, are eligible to apply for the Presidential Fellowship. For more information on the University's Honors College, please visit murraystate.edu/honors.