Murray State University receives employability certification in multiple academic disciplines
Murray State University receives employability certification in multiple academic disciplines
By Shawn Touney | Apr 14, 2022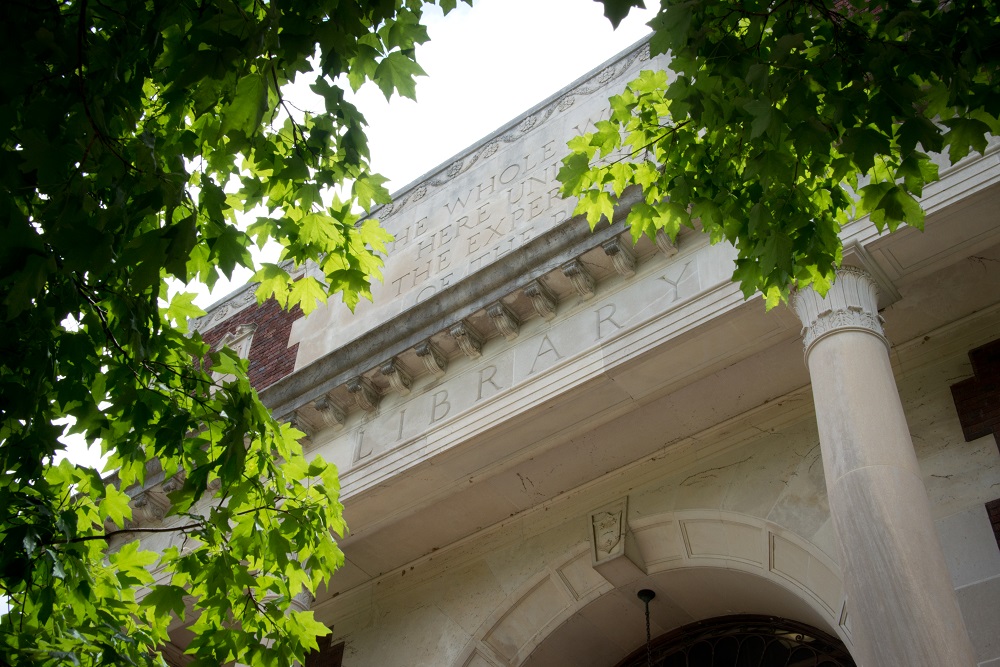 Multiple academic programs certified for quality and career readiness
MURRAY, Ky. — Murray State University and the Quality Assurance Commons (QA Commons) are pleased to announce that five academic programs have been granted Essential Employability Qualities Certification (EEQ CERT). QA Commons grants EEQ CERT™ after a rigorous external and independent review process. It signals to employers and the public that educational programs prepare students with the employability skills critical for workers looking to build and advance in their careers.
The University now holds eight certified academic programs across campus. The programs represent diverse disciplines, inclusive of both liberal arts and pre-professional fields of study.
"The institutional commitment to employability at Murray State is evident," said Mason Bishop, President of QA Commons. "Students are calling for education aligned to employment and employers are calling for graduates to show up prepared with an understanding of the workplace. Murray State is taking these calls seriously."
The five newly certified programs are Agricultural Science, Animal Technology, History/Social Studies Certification, Music Business and Organizational Communication. Already certified are the following programs: Construction Management & Architecture, Cybersecurity and Network Management and Occupational Safety and Health.
According to Dr. Tony Brannon, Dean of the Hutson School of Agriculture, "Murray State Agriculture has a long-established tradition of being 'distinctly different' in the recruitment, retention, graduation and employability of our students. We pride ourselves in providing students the opportunity to 'get an education instead of just a degree' by not only providing training for essential skills in the industry of agriculture but also supporting each student's engagement with value-added training in leadership, service, employability skills and career readiness. Simply put, we take students from where they are to where they need to be… and that is different for every student. We are so pleased that each of the Agricultural Sciences and Animal Technologies areas within our Hutson School of Agriculture has achieved independent recognition of our efforts through the QA Commons intensive review process leading to certification verifying the Essential Employability Qualities (EEQ) within our programs."
EEQ Certified programs foster a distinctive set of attributes in their graduates and completers. The eight Essential Employability Qualities (EEQs) are Communication, Thinking and Problem Solving, Inquiry, Collaboration, Adaptability, Principles and Ethics, Responsibility and Professionalism and Learning – the qualities most often cited by employers as lacking in the workplace. Programs participating in EEQ CERT are scored on five categories that represent a comprehensive and integrated framework for employability: Student EEQ Preparation, Career Support Services, Employer Engagement, Student and Alumni Engagement and Public Information.
"One of the most exciting things about this endeavor is that it is, in fact, a recognition of programs linking to the world of employment," said Murray State Provost and Vice President for Academic Affairs Dr. Tim Todd. "Bottom line, we are trying to explicitly bridge the perceived gap between the world of work and baccalaureate degree holders for overall employability skills. We want to show that Murray State's academic programs place a distinctive focus on employability. EEQ Certification is marketable to students already enrolled, new students/families, employers and advisory board members across all disciplines and to the General Assembly of the Commonwealth of Kentucky which funds a large portion of higher education."
Murray State offers 146 academic programs and is accredited by the Southern Association of Colleges and Schools Commission on Colleges (SACSCOC) to award associate, bachelor's, master's, specialist and doctoral degrees.