Creative Writing program hosts alumna and Kentucky author Jayne Moore Waldrop in Reading Series
Creative Writing program hosts alumna and Kentucky author Jayne Moore Waldrop in Reading Series
By Carrie Jerrell | Apr 14, 2022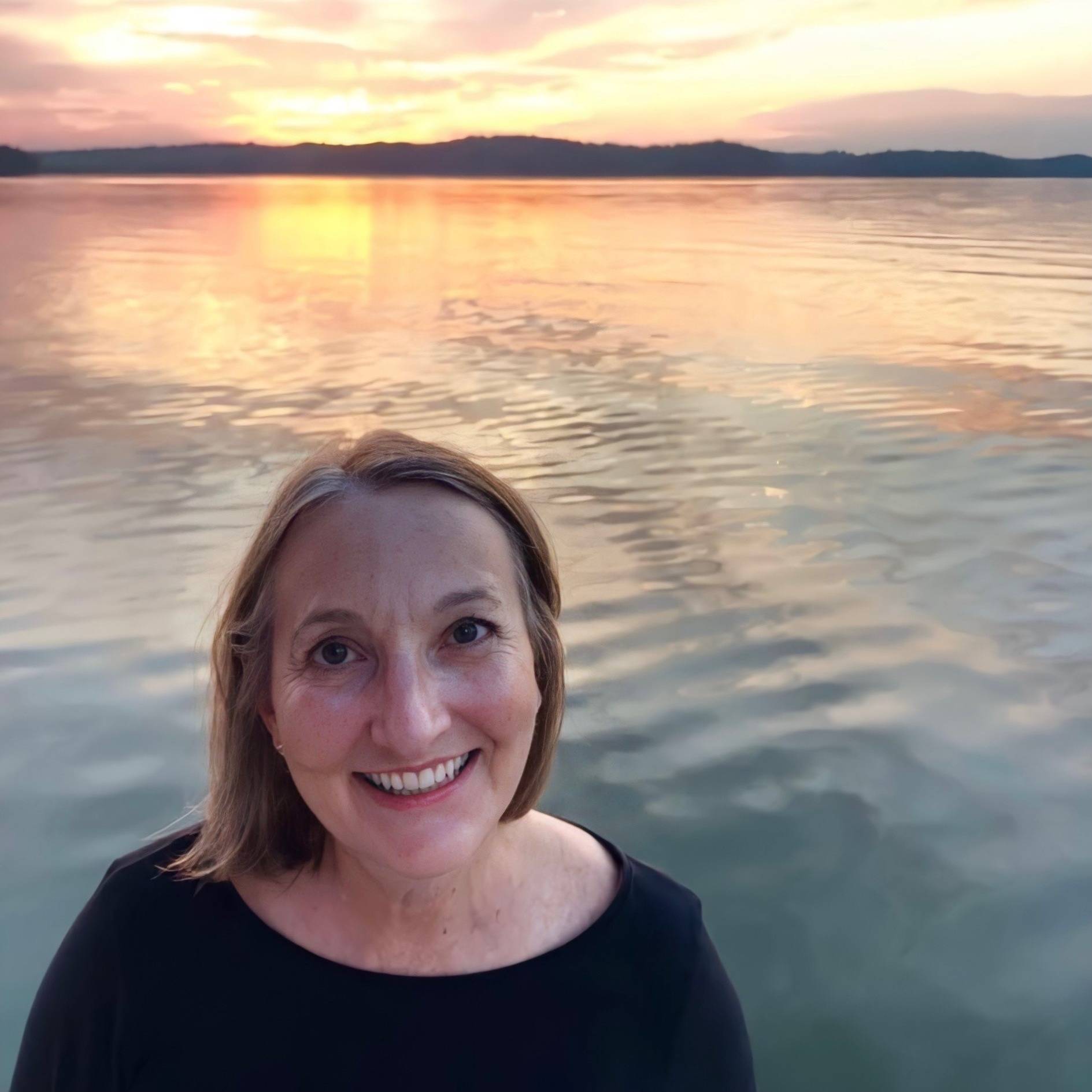 Jayne Moore Waldrop will read from her novel "Drowned Town"
MURRAY, Ky. — The Murray State University Department of English and Philosophy creative writing program will host a reading with author and alumna Jayne Moore Waldrop on Thursday, April 14 at 7 p.m. in the Waterfield Library Gallery on Murray State's campus. The event is free and open to the public.
Jayne Moore Waldrop is a Kentucky writer and attorney. She knows her home state from end to end, having grown up in far western Kentucky in a family of displaced Appalachians who returned home often to visit eastern Kentucky. She previously lived and practiced law in Louisville, and she's been an enthusiastic member of Lexington's writing community since moving to central Kentucky.
She is the author of Retracing My Steps, a finalist in the New Women's Voices Chapbook Series and Pandemic Lent: A Season in Poems, both published by Finishing Line Press. Her linked story collection, Drowned Town, was published in 2021 by University Press of Kentucky through its Fireside Industries imprint, a partnership with Hindman Settlement School.
Drowned Town explores the multigenerational impact of loss of home and illuminates the joys and sorrows of a group of people bound together by monumental changes to the western Kentucky and Tennessee landscape. In the mid-twentieth century, giant lakes filled when the Cumberland and Tennessee rivers were dammed, submerging towns and dislocating people. More were forced out to make way for the Land Between the Lakes National Recreation Area. The interwoven narrative emphasizes the importance of sisterhood and family, both blood and created, and how we cannot separate ourselves from our places in the world.
"In graceful prose, dotted with zingers and surprises, Jayne Moore Waldrop weaves a modern story of reconciliation and hope around this heartbreaking history. I'm impressed by her undaunted plunge into the subject and the compelling fiction she comes up with," said fellow Kentucky author Bobbie Ann Mason of Drowned Town.
Waldrop earned undergraduate and law degrees from the University of Kentucky, and her Master of Fine Arts in Creative Writing (fiction) in 2014 from Murray State University's low residency program. She is a former book columnist for the Louisville Courier-Journal and literary arts liaison at the Carnegie Center for Literacy and Learning. She was a writer-in-residence at Rivendell Writers Colony and has attended the Appalachian Writer's Workshop at Hindman Settlement School, Bread Loaf Environmental Writers Workshop and the Kentucky Women Writers Conference. Waldrop was appointed by the governor to serve two terms on the Kentucky Arts Council and she's an Art Meets Activism grant recipient from the Kentucky Foundation for Women.
Her work has appeared in the Anthology of Appalachian Writers, Still: The Journal, New Madrid Journal, Appalachian Heritage, Minerva Rising, New Limestone Review, The Paddock Review, Sequestrum, Heartland Review, Luna Station Quarterly, Kudzu, Deep South Magazine and Kentucky Monthly. Her stories were selected as Judge's Choice in the 2016 Still Journal Fiction Contest; finalists for the 2015 Reynolds Price Fiction Prize, the 2016 Tillie Olsen Fiction Award and 2017 Still Journal Fiction Contest; and honorable mention in the 2014 AWP Intro Journals Project. Her work has been nominated for the Pushcart Prize and Best of the Net Anthology.
For more information about Jayne Moore Waldrop's work, visit her jaynemoorewaldrop.com. To learn more about the creative writing program at Murray State please visit murraystate.edu/english.