Murray State University professor continues to reach new heights within her professional career
Murray State University professor continues to reach new heights within her professional career
By Kaitlyn Black | May 5, 2021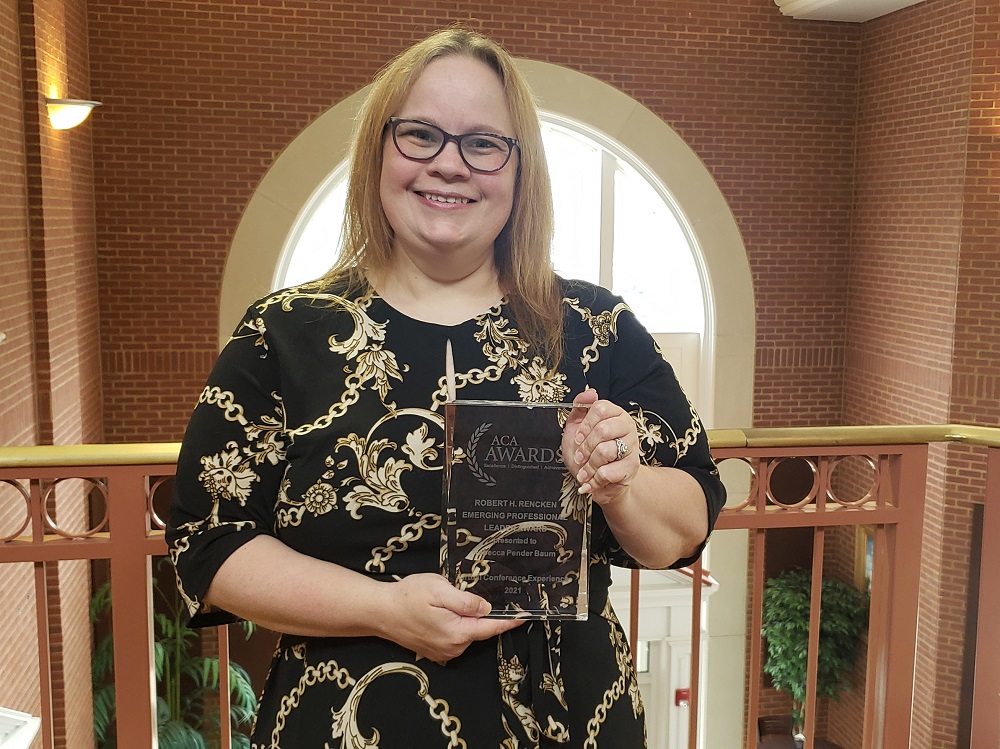 Dr. Rebecca L. Pender Baum makes major strides within the counseling program
MURRAY, Ky. — Dr. Rebecca L. Pender Baum, Ph.D., LPCC-S, NCC, RPT-S is an associate professor of Counselor Education at Murray State University. Pender Baum earned her master's degree in Community and Marriage and Family Counseling at Southern Illinois University in 2008 and a Ph.D. in Counselor Education and Supervision with a specialization in marriage, couple and family counseling from Idaho State University in 2012.
Pender Baum currently serves as the Practicum and Internship Coordinator and Program Coordinator for the Counseling Program at Murray State. She has also made several strides within the College of Education and Human Services. Pender Baum is a Licensed Professional Clinical Counselor Supervisor (LPCC-S, KY), a nationally-certified counselor through the National Board for Certified Counselors and a registered Play Therapist/Supervisor. Pender Baum currently owns her own private practice, Bluegrass Family Counseling, LLC, where she provides counseling to families, couples and individuals and training for professional counselors.
Pender Baum was awarded the Kentucky Counseling Association Counselor Educator of the Year Award in 2016 and the Kentucky Counseling Association Mental Health Counselor of the Year Award in 2017. She has also received the Murray State University Board of Regents Excellence in Teaching Award for the College of Education and Human Services in 2017. Her scholarly and research interests include mental health counseling, play therapy, marriage, couple and family counseling, trauma and crisis work, group work and supervision. Pender Baum has six published article/book chapters, 17 national/international, 12 regional, and 24 state/local presentations and has provided numerous continuing education training to professional counselors.
Pender Baum was also recently interviewed by BBC, a news station in London, regarding relationships during lockdown. In addition to her work as a professor and clinical counselor, she engages in numerous social justice and advocacy projects locally, national and globally. Pender Baum currently serves on the executive board for SALT (Serving and Learning Together) World, which is a nonprofit social justice organization that provides volunteer services to developing countries. It is committed to enriching and sustaining the lives and the livelihoods of poor and excluded people throughout the world. She has served on various state and local committees and is currently serving as President of the Kentucky Counseling Association and President of the International Association of Marriage and Family Counselors. She has held committee positions with several American Counseling Association divisions. Pender Baum serves on the Kentucky Community Crisis Response Team and serves as a site visitor for the Council for Accreditation of Counseling and Related Educational Programs (CACREP).