Murray State University introduces Racer Football Alumni Association Fund for Excellence
By Shawn Touney | Jan 15, 2021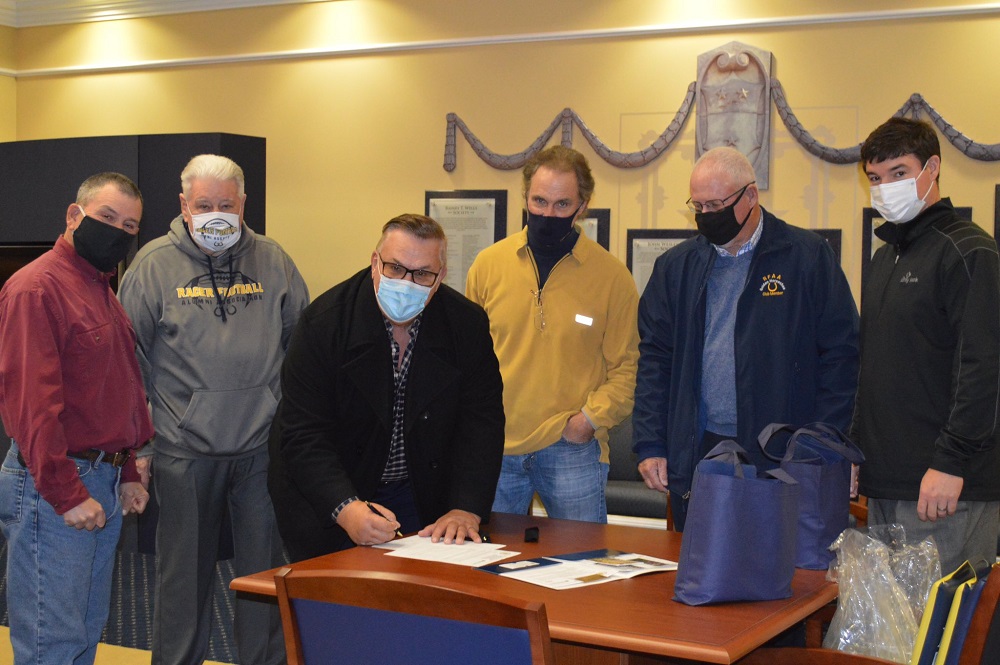 MURRAY, Ky. — Murray State Athletics has announced the establishment of the Racer Football Alumni Association Fund for Excellence at Murray State University. The newly-endowed excellence fund was established by the Racer Football Alumni Association, LLC (RFAA), an organization comprised of historical Racer student-athletes, coaches, supporters and staff. The Racer Football Alumni Association Fund for Excellence was created to provide a foundational source of consistent long-term resources in support of the Racer Football program.
This fund's establishment further cements the RFAA's legacy, helping to match resources to expectations in developing a consistent championship-level program. The RFAA has formed a network and established a sense of brotherhood for former players, long after their playing days conclude.
"Being with the RFAA since its inception, I have had the opportunity to meet many former Racer Football players. This is a great group of successful and talented men from all walks of life and professions," said Cecil Wolberton, who serves as the current president of the RFAA. "No matter the age, all share a similar story. Each of us received our start at Murray State, and football is our common bond."
The RFAA boasts members from several decades spread across the country.
In collaboration with Murray State Athletics, the RFAA is dedicated to improving the overall educational and athletic experience for current and future Murray State football student-athletes while also successfully equipping them to launch professionally after graduation.
"Playing for the Racers was an amazing time in my life, and once your playing days are over, you start to realize all of the positive ways it helps to mold you as a person," said current RFAA member Tony Ryan. "It is important for former student-athletes to give back to the program to help ensure the current student-athletes get as much or more out of being a Racer than you did."
"Our purpose is to use football as a platform to develop authentic men," said Dean Hood, Murray State head football coach. "We also aspire to obtain degrees, win championships and inspire our community. The generosity of the RFAA, and its members, make that possible."
The Racer Football Alumni Association has been an active supporter of Murray State University and its football student-athletes. They have played a vital role in encouraging former football letterwinners and their families to become actively involved with Murray State University. The RFAA has recently been instrumental in supporting the Racer Football nutrition program and purchasing business suits for football student-athletes' use on game days and for professional purposes after graduation.
To make a gift in support of the Racer Football Alumni Association Fund for Excellence, visit murraystate.edu/givenow or send a check made payable to the Murray State University Foundation to the Murray State Office of Development, 200 Heritage Hall, Murray, KY 42071.