Murray State University student named Fulbright scholar
By Alex Pologruto | Apr 18, 2023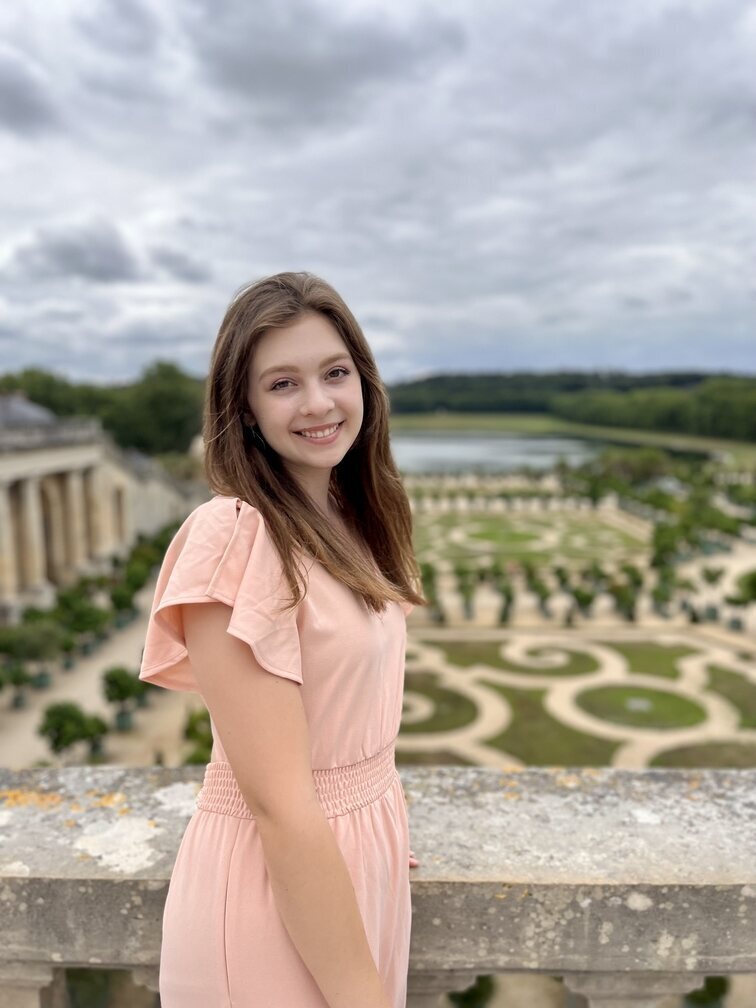 MURRAY, Ky. – Murray State University student Rose Nelson of Cadiz, Kentucky has been awarded a prestigious Fulbright scholarship.
The Fulbright United States Student Program expands perspectives through academic and professional advancement and cross-culture dialogue, while creating connections in a complex and changing world. In partnership with more than 140 countries worldwide, the Fulbright Program offers unparalleled opportunities in all academic disciplines to passionate and accomplished graduating college seniors, graduate students and young professionals from all backgrounds. Program participants pursue graduate study, conduct research or teach English abroad.
Nelson is expected to graduate with a Bachelor of Arts degree in Teaching English to Speakers of Other Languages (TESOL) from Murray State in May 2023. Nelson is the recipient of this year's Fulbright fellowship to serve as an English Teaching Assistant (ETA) in South Korea. During her time abroad, she plans on getting involved in the local community, acting as a cultural ambassador and traveling to visit old friends.
"I am truly honored to be granted this prestigious award to teach and be immersed in Korean culture, which continues to captivate me," said Nelson. "I have to thank my family and friends who supported my interest in language and culture, the Honors office and my advisor, Dr. Latricia Trites, who encouraged and prepared me to pursue this award."
"One of the most visible academic achievements for our students and University is the receipt of Fulbright Scholarships," said Murray State President Dr. Bob Jackson. "I'd like to congratulate this year's recipient, Rose Nelson, on being selected to receive the scholarship and wish her the best of luck in her future endeavors in South Korea."
Earlier this year, Murray State was named a Top Producing Institution for U.S. students by the U.S. Department of State's Bureau of Educational and Cultural Affairs in the 2022 – 2023 academic year, and was the only regional comprehensive university in Kentucky to make this list.
Dr. Ben Littlepage was recently selected as a recipient of a Fulbright award to Hungary. Littlepage is a full professor in the Educational Studies, Leadership and Counseling department and serves as Coordinator for the Postsecondary Education Administration program.
For more information about the Fulbright Program please visit fulbrightprogram.org.
For more information on the Murray State University Fulbright Program contact program advisor Dominique Suiter at dsuiter1@murraystate.edu.
About Murray State University: Since 1922, Murray State University has provided a collaborative, opportunity-rich living and learning community that fosters personal growth and professional success through a high-quality college experience. Students receive support from inspiring faculty and staff and will join a distinctive campus community — the Racer Family. With nearly 10,000 students, Murray State prepares the next generation of leaders to join more than 80,000 successful alumni who make a difference in their community, across the country and around the world. We are Racers. The University's main campus is located in Murray, Kentucky, and includes five regional campuses in Ft. Campbell, Henderson, Hopkinsville, Madisonville and Paducah.
To learn more about Murray State University, please visit murraystate.edu.