Roslyn White named Interim Assistant Vice President of Enrollment Management
By Alex Pologruto | Sep 8, 2022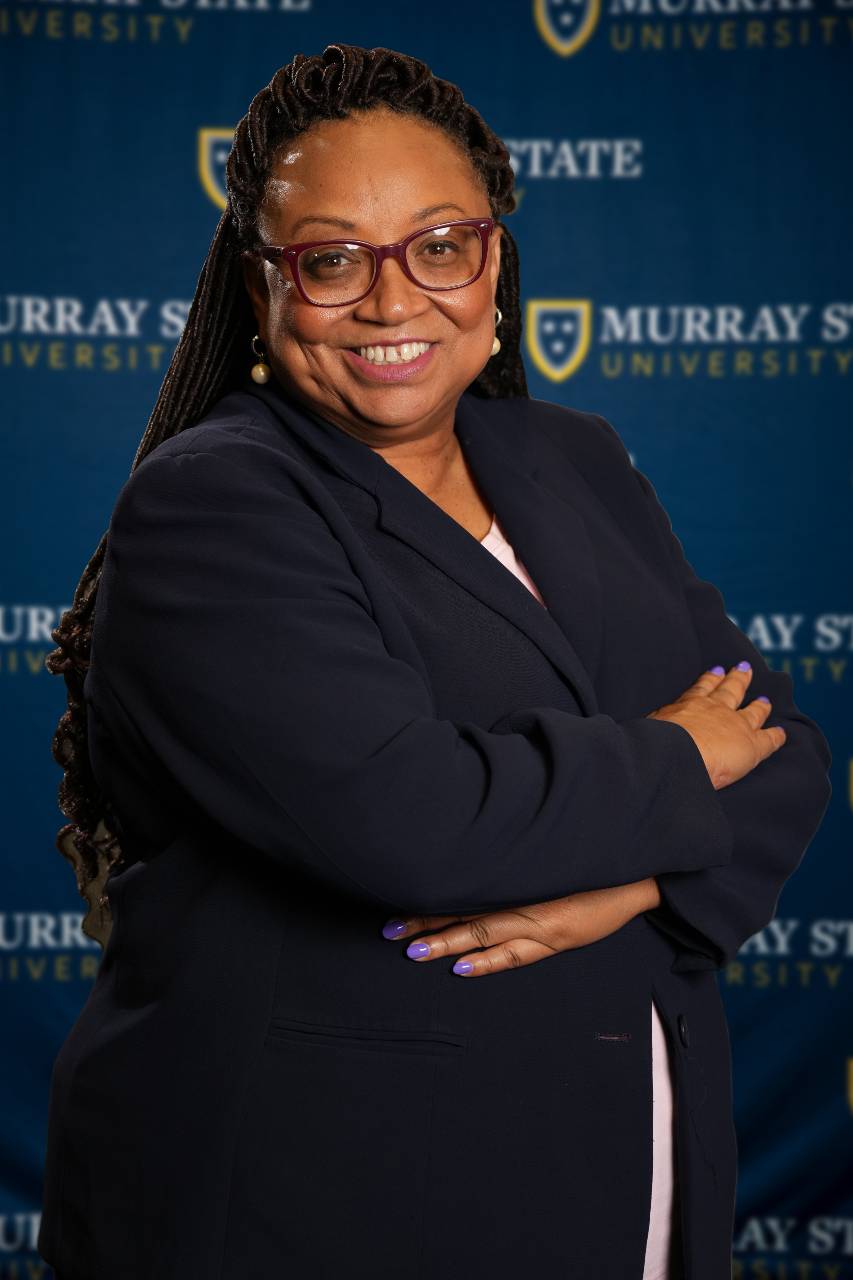 MURRAY, Ky. – Murray State University has named Roslyn White interim assistant vice president of enrollment management in the Division of Student Affairs and Enrollment Management. In this role, White will focus on developing strategies and initiatives aimed at undergraduate student recruitment, provide leadership and energy to the enrollment management team and serve as a resource in all areas of recruitment, admissions and retention.
White's expertise is highly respected in the enrollment management profession due to her many years of expertise and experiences in the recruitment of students and working with parents and school officials. She is not only recognized professionally in the state of Kentucky, but also at a national level.
Previously, White has held multiple positions at Murray State University in the office of Multicultural Recruitment along with being director of admissions and recruitment at Meharry Medical College, director of educational programs at the Lincoln Foundation and assistant vice president for enrollment management at Alcorn State University. She is a 1997 Bachelor of Science graduate in elementary education from Mississippi Valley State University and an educational psychology major from Alcorn State University.
"It's not in my resume, but I have been in higher education all of my life," said White. "Both of my parents worked at Mississippi Valley University, a historically Black university for most of my childhood. We lived on campus, so I often feel that higher education is in my blood. My father was a librarian and was an adjunct English and French professor. My mother was a registered nurse in the campus infirmary."
White's career in higher education has spanned in various roles of recruitment and enrollment management positions over the past 20 years.
"Being back at Murray these past couple of weeks have been wonderful," added White. "When I left Murray two years ago to work at my alma mater as the assistant vice president for enrollment management, my thoughts that my life had come full circle and that I would spend the final years of my career in higher education back in Mississippi, which was 'home', became my reality. When I was approached about the opportunity to come back to Murray, I realized that I had left 'home' and that it was time to come back. Being surrounded by co-workers that I've known for years and whom I've grown with professionally was the balm that I needed. I am so glad to renew my professional relationships here in Kentucky and across the nation. Murray is where I truly learned about higher education and discovered my passion for helping students forge their path to postsecondary education. It is the place that allowed me to grow professionally and personally. Murray is the place where my son Brian received his bachelors' degree; where he grew up and made lifelong friends. Murray is home."
"I am very excited about the return of Roslyn White as the interim assistant vice president for enrollment management," said Dr. Don Robertson, vice president for student affairs and enrollment management. "She is a significant addition to our recruitment operation and is an outstanding ambassador for Murray State University and the Division of Student Affairs and Enrollment Management. Her expertise, professional network and student focus will benefit the entire University."
Students interested in joining the Racer Family can learn more, schedule a campus visit and apply for admission at admissions.murraystate.edu.