Department of Art & Design hosts Patricia L. Summerville Lecture Series
Department of Art & Design hosts Patricia L. Summerville Lecture Series
By Carrie Jerrell | Apr 7, 2022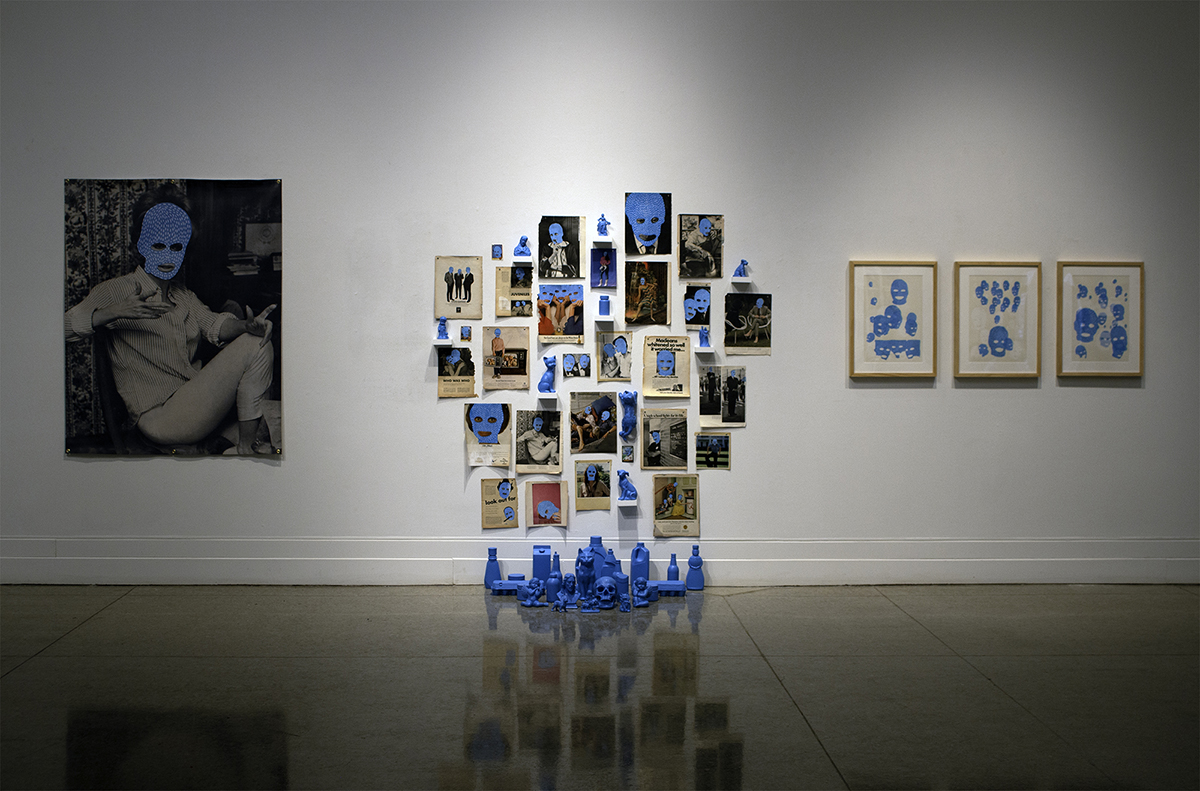 Printmaker David Wischer will visit campus on April 12-14
MURRAY, Ky. — The Department of Art & Design at Murray State University is pleased to host David Wischer as the Patricia L. Summerville Artist in Printmaking on April 12-14. Wischer will also present an artist's talk on Wednesday, April 13 at 12:30 p.m. in Room 631 of the Price Doyle Fine Arts Building on the Murray State campus.
While at Murray State, Wischer will also create an edition of his work with the advanced printmaking class. The workshop will be held at the Fine Arts Building in Room 1006, the screenprinting room, from 9 a.m. to 4 p.m. on April 12, 13 and 14. All events are free and open to the public.
David Wischer was born in Henderson, Kentucky. He received his Bachelor of Fine Arts in Graphic Design from Northern Kentucky University and his Master of Fine Arts in Fine Art from Purdue University. Wischer is currently an Assistant Professor of Digital and Print Media at the University of Kentucky. His work has been exhibited at the Center for Book Arts in New York, the Four Rivers Print Biennial at Southern Illinois University and International Print Center New York.
Wischer said his work is heavily influenced by his personal daily observations of the absurd, and social media, the internet, television, current events, digital communication and technology are constant sources of inspiration for him.
"As humans, we deal with money problems, noisy neighbors, unruly pets and all of the other things that make up our hectic and unpredictable daily lives," said Wischer. "I use the senselessness of daily life as a foundation for a humorous dialogue with the viewer. Through my use of printmaking, animation, installation, collage and digital art, I meld topical humor, social commentary, nostalgia, and parody in my work, which functions as an inside joke for a generation of adults who grew up absorbing their knowledge through television and the internet."
The Patricia L. Summerville Lecture Series is made possible through an endowment to the Department of Art and Design from Patricia Summerville, who graduated from Murray State University in 1972 with a Bachelor of Science in Education after attending the university for only three years. She then earned three additional degrees, including a Master of Science in Education with a major in supervision in 1976 from the University of Akron; a Master of Healthcare Administration, with a major in Hospital Administration in 1982 from Xavier University; and the Juris Doctor from Chase College of Law at Northern Kentucky University in 1994. She was admitted to the bar the following year. Summerville's career included teaching art for six years, serving as an administrator for hospitals and healthcare facilities for twenty years, and practicing law for five years before retiring in 2003. She passed away in February 2022.
For more information about the Patricia L. Summerville Lecture Series or the Department of Art & Design, visit murraystate.edu/art. For more about Wischer's art, exhibitions and work, please visit davidwischer.com.