Generous gift from Tosh Farms supports Murray State University agriculture program
By Abby Hensley | Mar 3, 2021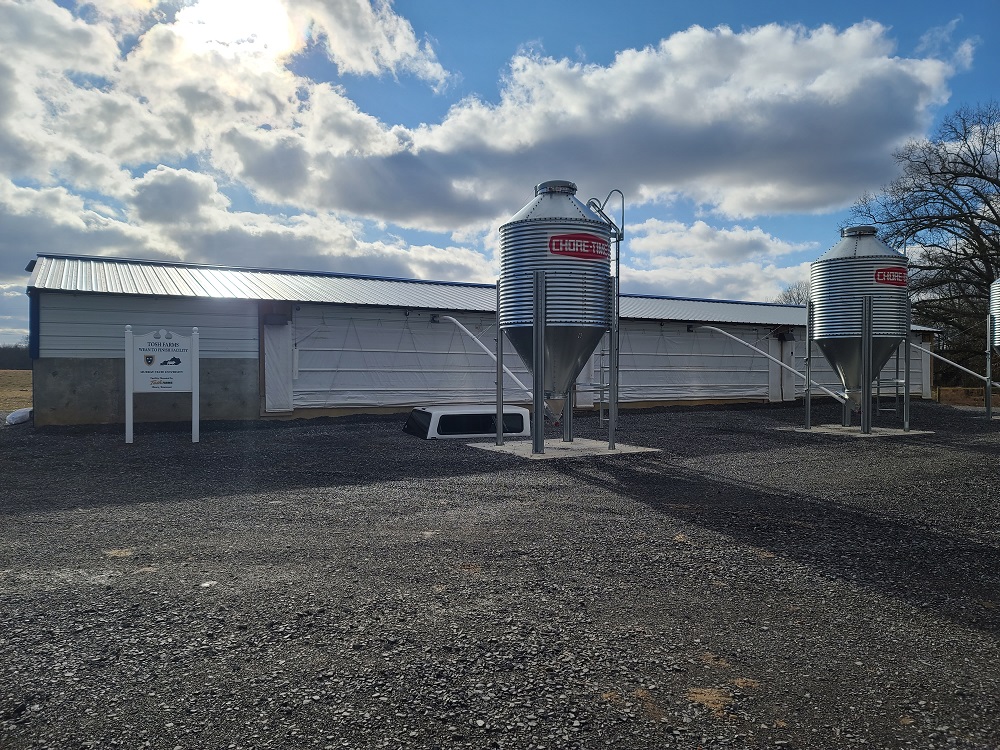 MURRAY, Ky. — Murray State University has received a generous gift through Tosh Farms to fund a swine finishing learning laboratory on the University's North Farm. The "Tosh Wean-Finish Facility" will allow for student-centered instruction and research through the University's Hutson School of Agriculture.
The new 2,125-square-foot swine finishing learning laboratory was completed last year. The Tosh's gift covered all engineering and construction costs as well as all internal equipment in order to be operational.
"Farmers in general and the Tosh's in particular are 'salt of the earth' folks," said Dr. Tony Brannon, dean of the Hutson School of Agriculture. "Among other uses, salt has been used for ages to preserve meat. Specifically, we used it on my home farm to cure country hams. What the Tosh family has done for Murray State will serve in perpetuity to 'preserve' and 'cure' our Animal Science/Swine academic and laboratory support. We could not have done this project without the Tosh Family involvement.
"We appreciate Tosh Farms greatly and look with anticipation to ways that we can continue to show our appreciation for what they have done."
Tosh Farms is a family-owned business located in Henry, Tennessee. The business consists of three separate enterprises working together in a synergistic fashion; Tosh Farms is a general partnership and the crop production company, Tosh Pork, LLC is the swine production company and Bacon By Gosh, Inc. is the transportation company. Tosh Pork provides care from birth to market, approximately 30,000 sows that produce over 750,000 market hogs each year.
Jimmy Tosh is the owner and CEO of Tosh Farms/Pork and has two sons, Jamey and Jonathan. Jonathan is a 2004 graduate of the University's Hutson School of Agriculture and Jamey taught swine science at Murray State as an assistant instructor. The Tosh family has been consistently supportive of the University's agriculture program, generously donating monies toward student scholarships and agriculture appreciation week activities. Their business employs many Murray State graduates that work in their integrated operation. In recognition of their support, Murray State's agriculture program presented the Tosh family with the prestigious agriculture support award in 2016.
With Tosh Farms' help and guidance, the Hutson School of Agriculture reinitiated its swine operation several years ago to include a farrow to show pig to finish swine operation. The primary objective of the unit is to train students to work in the modern swine industry. Secondary objectives are to produce high quality show animals for purchase by area 4-H and FFA members to enhance future student recruitment while providing a potential source for locally produced Kentucky Proud Racer pork.
"Tosh Farms is proud to further our partnership with the Murray State Hutson School of Agriculture with this pioneering donation of the state of the art swine wean-to-finish facility," said Jonathan Tosh. "It is important to our swine industry to have a good supply of qualified graduates to fill the jobs of the future and this facility will help Murray State provide quality hands-on educational opportunities for its growing number of students. This investment is consistent with our Community Focus core value. We strive to positively impact the community and create long-term opportunities for individuals to participate in agriculture."