Murray State University Galleries hosts Visual Elegy exhibit
By Shawn Touney | Jan 26, 2021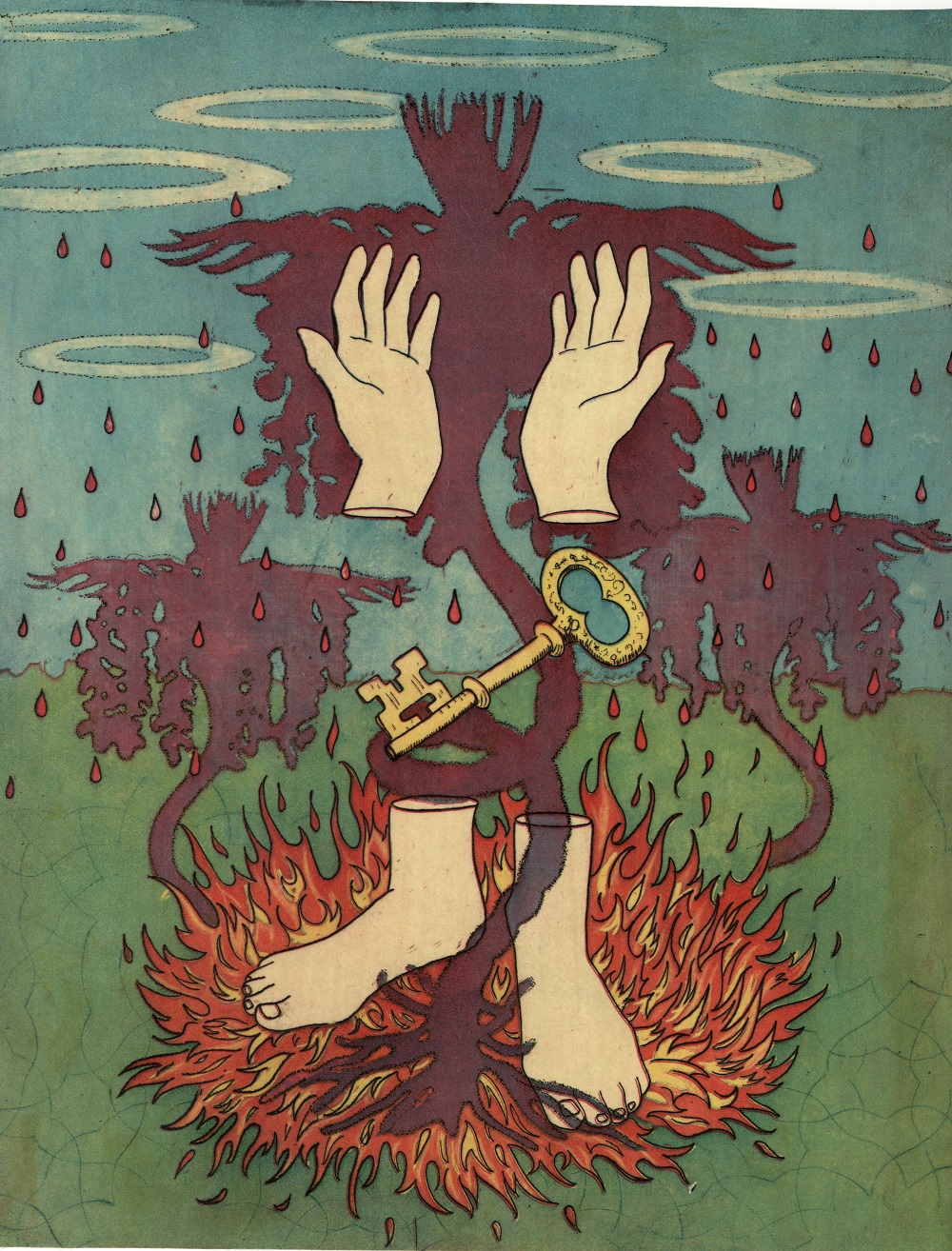 MURRAY, Ky. — The Murray State University Department of Art & Design and University Galleries are pleased to announce Visual Elegy, a collaborative printmaking exhibition in response to the poetry of bell hooks. Visual Elegy will be on exhibit in the Clara M. Eagle Upper Gallery from January 28 through March 1, 2021.
Twenty-six printmakers from twenty different states contributed work to the project. Each artist was asked to make a print inspired by the poetry collection, Appalachian Elegy, and its author, acclaimed social activist, feminist theorist, artist, and native Kentuckian, bell hooks.
The project is the result of a collaboration between Nicole Hand, professor of art, and Carrie Jerrell, associate professor of English, and was partially funded by a professional development grant from Murray State's College of Humanities and Fine Arts.
"bell hooks is an essential and formative author for educators and feminists, so honoring her work with this portfolio was important to the diverse group of women artists who participated," states Hand. "The exhibit is a beautiful collection of work, and the artists involved have been very generous and supportive of the project."
"In the poems of Appalachian Elegy, bell hooks both mourns and celebrates her Kentucky upbringing," states Jerrell. "The poems are grounded in the landscape and people of the region, but they explore greater themes including race relations, authority, injustice, family, memory, and environmental destruction. The prints in the collection offer viewers a wide array of imaginative and wonderful interpretations of hooks' work."
The project has been exhibited previously at the Murray Art Guild and the Yeiser Art Center in Paducah, as well as in galleries across the country, including Arlington, Texas; Tulsa, Oklahoma; Knoxville, Tennessee and New Albany, Indiana.
The Clara M. Eagle Galleries are open Mondays, Wednesdays, and Fridays from 8 a.m. until 4:30 p.m. and Tuesdays and Thursdays from 8 a.m. until 6:30 p.m. Admission is free and open to the public. Social distancing and mask protocols are required. More information about Murray State's University Galleries and the Department of Art & Design can be found at murraystate.edu/art.
Participating artists include:
Janet Ballweg, Ohio
Susan Belau, California
Jean Dibble, Wisconsin
Lydia Diemer, Iowa
Lari Gibbons, Texas
Nicole Hand, Kentucky
Anita Jung, Iowa
Karen Kunc, Nebraska
Melissa Harshman, Georgia
Michelle Martin, Oklahoma
Phyliss McGibbon, Massachusetts
Sandra Murchison, Michigan
Heather Muise, North Carolina
Ashley Nason, Colorado
Yoonmi Nam, Kansas
Nancy Palmeri, Missouri
Johanna Paas, Michigan
Kathryn Polk, Indiana
Althea Murphy Price, Tennessee
Kathy Puzey, Utah
Tracy Templeton, Indiana
Lenore Thomas, Pennsylvania
Rochelle Toner, Maryland
Cerese Vaden, Arizona
Sydney Webb, Texas
Melanie Yazzie, Colorado
Rina Yoon, Wisconsin