The Old Country Church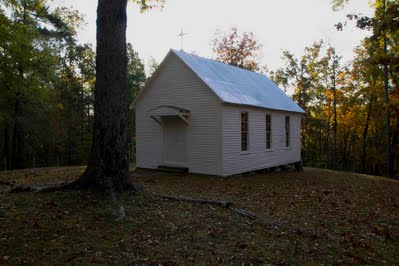 "The Old Country Church" is a project by tenor Randall Black and pianist/arranger Marie Taylor to support the music ministry of churches whose staff or membership desires musical guidance or leadership. It has also been brought to our attention that hymn singing is very beneficial to those residing in nursing facilities, particularly Alzheimer's patients. The hymns are listed alphabetically as well as topically. If you are in need of a recording using piano and voice or only piano to lead hymn singing for church or religious services, or for leading singing in a nursing facility, feel free to download these hymns or use them directly from the web.
Hymns or Piano with Muted Tenor Accompaniment and Piano Solos
Free to use
Please share this site with your friends, ministers, congregations, and nursing facilities.
What does this music cost? Nothing!
In fact, everyone associated with this project is donating time, talent, and energy. This site is to assist churches with hymn singing for church or religious services and nursing facilities-there is absolutely no charge. We also recognize that many will wish to download these pieces simply for listening, or to sing along with them at home or in the car. If you choose to do so, we ask that you donate money to some organization to benefit music. It can be to the music ministry of your home church, or to a music scholarship fund.
Make a donation
Give by phone
Call the Office of Development at (877) 282-0033.
Call now
Give online
Designate your online gift to support "Marie Holifield Taylor" or "Dr. Randall Black" scholarship fund. Thank you for your support.
Give now
Give by mail
Mail your check (made out to MSU Foundation, "Marie Holifield Taylor" or "Dr. Randall Black" in the memo) to MSU Office of Development, 200 Heritage Hall, Murray, KY 42071
For those of you able to contribute, the Marie Holifield Taylor Scholarship and the Dr. Randall Black Achievement Scholarship have been established at the Murray State University Foundation. Marie had a distinguished teaching career at Murray State for over 30 years and continues her music ministry today. Each week she visits one or two nursing homes in the Murray community to play hymns and favorite songs for the residents. Dr. Black begins his 30th year of teaching at Murray State this year.
About the artists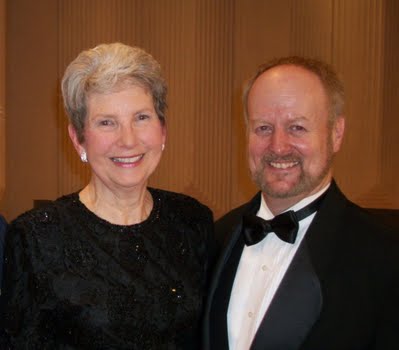 Tenor, RANDALL BLACK, has won critical acclaim with orchestras and opera companies throughout the United States, including: his Carnegie Hall debut as the tenor soloist in Mozart's Requiem, the American premiere of Henze's We Come to the River with the Santa Fe Opera, and the tenor solos in Messiah with Robert Shaw and the Atlanta Symphony. Highly respected for his mastery in all musical styles, Dr. Black specializes in Twentieth Century and Baroque repertoire, especially the evangelists in the Bach Passions. In a performance of Bach's St. John Passion with former Chicago Symphony Chorus Conductor Margaret Hillis, she commented, "He is the best evangelist I have ever heard!"
Recent accomplishments include: his European debut with a solo concert at St. Martin-in-the-Fields Church in London, England, the release of the compact disc, An American Son: The Vocal Works of Joseph Baber, Vol. 1, the role of the evangelist in the American premiere of CPE Bach's 1769 version of the St. Matthew Passion, and the role of the evangelist in the world premiere of the St. Matthew Passion, by Will Averitt. Dr. Black has also released a CD of traditional sacred works, Then Sings My Soul, with pianist Marie Taylor.
Pianist, MARIE HOLIFIELD TAYLOR, is a retired Murray State University Professor of Music, having taught and served as Keyboard Unit Coordinator for 31 years. She has inspired countless students with her passion for and adoration of music. Known throughout the region for her Chamber Music performances, she has appeared at the Kennedy Center in Washington, D.C., Carnegie Hall in New York City, Univ. of South Queensland in Australia, Graz, Austria, the Church of St. Martin in the Fields, London, as well as various venues throughout the United Kingdom.
Contact us
Please feel free to contact Marie Taylor at marie.taylor@murraystate.edu or Dr. Randall Black at rblack@murraystate.edu if you have questions, suggestions, or requests for additional material.
Many thanks to the Murray State University Department of Music, Pamela Wurgler (chair for use of facilities), Scott Thile (for piano tuning), and Justin Patton (sound engineer).