Mission Statement and Goals
Mission Statement
The Department of Music is dedicated to maintaining a tradition of excellence in the programs it offers, the performances it presents, and the music professionals it graduates. The department seeks to enrich and engage the campus, community, and region through its performances and educational programs.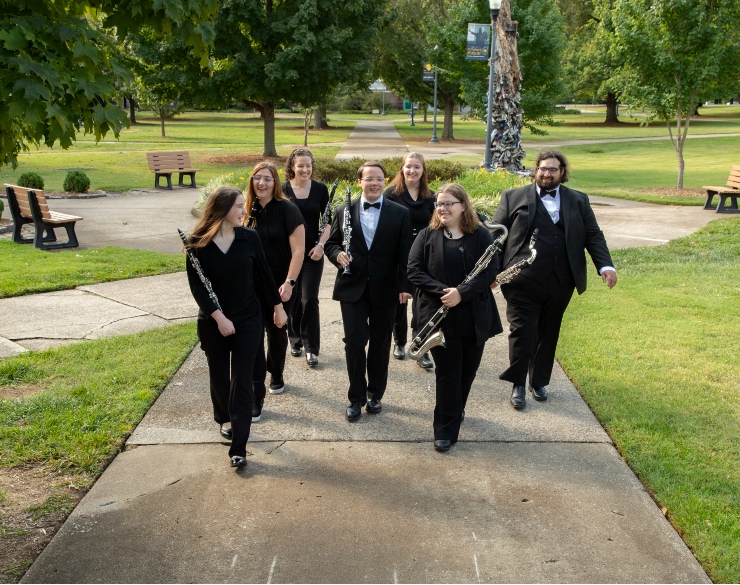 Goals
To provide educational opportunities which prepare students to make meaningful contributions in the world as performers, composers, teachers, scholars, and leaders in the music profession;

To nurture and develop our students' musical and intellectual abilities;

To expand the understanding and impact of the art of music by promoting performance, composition, and research;

To build professional leadership and entrepreneurship skills in our music majors;

To educate the university student population about music's intrinsic value as a part of the human experience and its central role in human culture by providing courses and performance opportunities for all Murray State students;

To be an educational resource for Western Kentucky service region;

To be a visible and active center for the arts, enriching the cultural life of the campus and the region.