Hopkinsville Regional Campus
Complete your degree in Hopkinsville
Need a flexible way to complete your degree in Hopkinsville? We offer a variety of courses and programs taught by Murray State's talented faculty right here in Hopkinsville for students who do not have access to the Murray campus. Our programs are offered in convenient formats and start times, including evenings and online.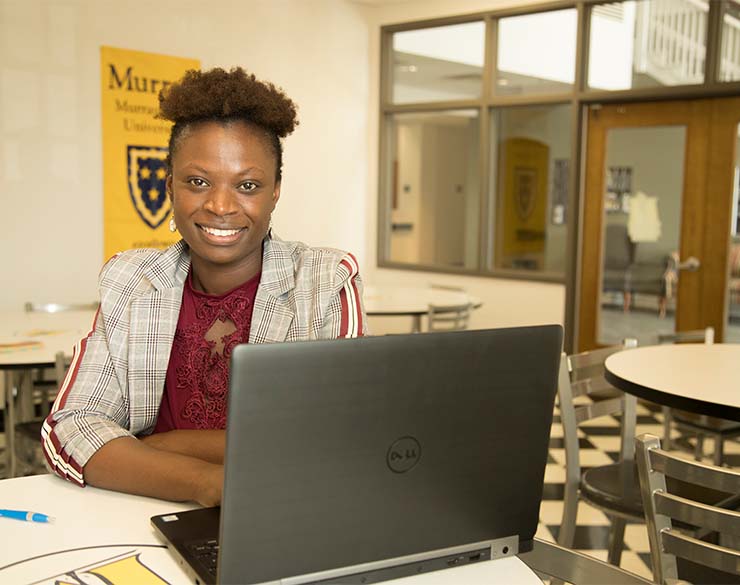 Our advisors are here to assist you with the admissions process and planning your course schedule for graduation. Whether you want to transfer to Murray State or earn your master's degree, we want to help you get started on reaching your personal goals.
Explore your options
Earning your degree does not have to require travel or changing your already busy schedule. Our programs are catered to those who work full-time or have family commitments outside of school.
Bachelor's degrees
Master's degrees
Online degree programs
Our advisors at the Hopkinsville campus can help you get started on completing your degree online. Learn more about the online courses and programs offered at Murray State University.
Important dates
View application deadlines or create an account to begin your admission process. Contact us today and we can help you get started!
Connect with us
Let's talk about your options! We have staff available to help with program advising, registration and admissions. Give us a call at 270.707.1525, e-mail us at msu.hopkinsville@murraystate.edu or complete this short form to get in contact with an advisor.
Slone Cansler
Director
Hopkinsville Regional Campus
Scott Ganley
ITV Technician/Night Manager
Hopkinsville Regional Campus
Jared Roberts
Academic Advisor
Hopkinsville Regional Campus
Lisa Joiner
Administrative Assistant
Hopkinsville Regional Campus
Dr. Kelley Groves
Education Coordinator
Hopkinsville Regional Campus
Hopkinsville Regional Campus
Murray State University
5305 Fort Campbell Blvd.
Hopkinsville, KY 42240
Our hours are Monday - Friday, 8:00 a.m. to 4:30 p.m. (June and July, Monday - Friday 7:30 a.m. to 5:00 p.m.)
We also have a 2nd office location on the campus of Hopkinsville Community College to serve students transferring to Murray State University. Come see us at the HCC Transition Center inside the Technology Building, Room 204 every Tuesday, Wednesday and Thursday.
Helpful resources