Madisonville Regional Campus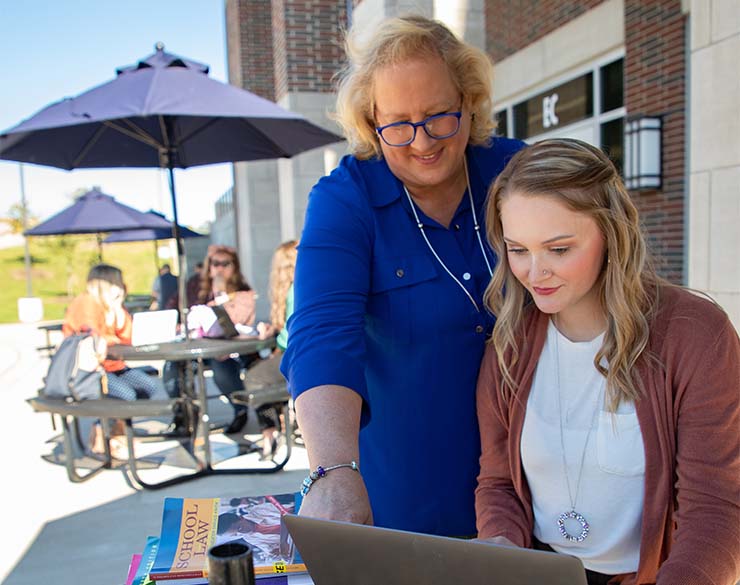 Complete your degree in Madisonville
Need a flexible way to complete your degree in Madisonville? We offer a variety of courses and programs taught by MSU's talented faculty right here in Madisonville for students who do not have access to the Murray campus. Our programs are offered in convenient formats, including evenings and online.
Our advisors are here to assist you with the admissions process, course scheduling and academic advising. Whether you want to transfer to Murray State or earn your master's degree, we want to help you get started on reaching your personal goals.
Explore your options
Earning your degree does not have to require travel or changing your already busy schedule. Our programs are catered to those who work full-time or have family commitments outside of school.
Bachelor's degrees
Master's degrees
Doctoral degree programs
Doctor of nursing practice in nurse anesthesia
The DNP program is designed for nurses seeking a terminal degree in nursing practice and offers an alternative to research-focused doctoral programs. Graduates of the DNP program will be able to serve as leaders who use best practices as advanced practice registered nurses (APRNs) at individual, population, and organizational levels.
Darlena Jones, CRNA, DNP
Program administrator
Madisonville Regional Campus
darlena.jones@bhsi.com
Office: 270.809.5268
Cell: 270.836.5923
Online degree programs
Our advisors at the Madisonville campus can help you get started on completing your degree online. Learn more about the online courses and programs offered at Murray State University
Take the next step
Important dates
View application deadlines or create an account to begin your admission process. Contact us today and we can help you get started!
Connect with us
Let's talk about your options! We have staff available to help with program advising, registration and admissions. We are located in the Postsecondary Education Building, Room 215, on Madisonville Community College's campus. Give us a call at 270.825.4379, e-mail us at msu.madisonville@murraystate.edu, or complete this short form to get in contact with an advisor.
Madisonville Regional Campus
Murray State University
2000 College Drive
Madisonville, KY 42431
The MSU-Madisonville Regional Campus is located on the campus of Madisonville Community College in the Steve Beshear Postsecondary Education Building, a new state-of-the-art facility. Our office is located in Room 215, and we are open 8:00 a.m. - 4:30 p.m. Monday through Friday. We follow Murray State University's holiday schedule, and all cancellation communication will come from the MSU Communication Office and can be found on the university website as well as posted to our campus Facebook page.
Helpful resources