Music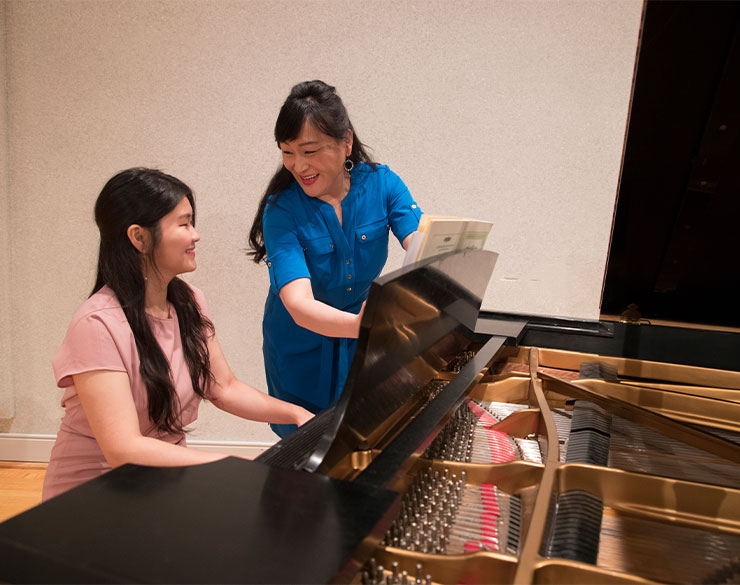 Tradition of excellence
Our department has been a member of the National Association of Schools of Music since 1936 and has a long and outstanding tradition of excellence. Graduates with degrees in music from Murray State serve as leading musicians in such roles as opera singers, popular recording artists, professional symphony musicians, jazz educators, songwriters, recording engineers, television writers, public school music teachers, university music department chairs, instrument technicians, church musicians, and college music teachers.
Within this academic framework our department provides a comprehensive music education for the aspiring professional teacher, performer and composer. Interaction with the university community provides students with rich leadership experiences for such as the All-Campus Sing, Campus Lights music production, local church choirs, social group ensembles, chamber groups and local bands. Our outstanding faculty, facilities and resources are why this department is held in such high regard as the musical center of the region.
Accreditation
Murray State University is an accredited institutional member of the National Association of Schools of Music (NASM). Teacher certification programs are also accredited by the Council for the Accreditation of Educator Preparation (CAEP).
Contact Us
Department of Music
Department chair: Dr. Lucia Unrau
504 Fine Arts
Murray State University
Murray, KY 42071