Murray State University to celebrate Homecoming 2022 as part of special centennial year
By Shawn Touney | Oct 27, 2022
MURRAY, Ky. – Murray State University is preparing to welcome alumni back to campus Oct. 27-30 for Homecoming 2022 as the University continues to celebrate its centennial year.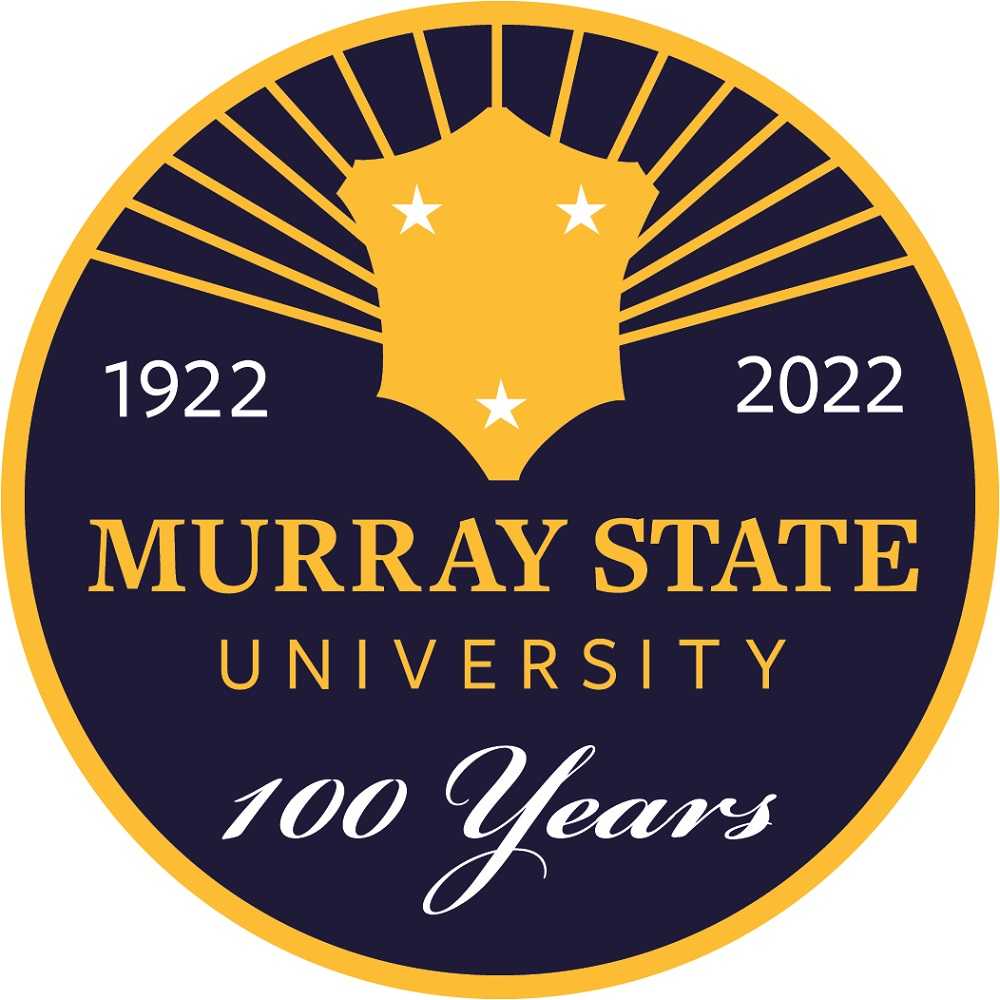 A detailed schedule of events along with important information regarding Murray State's Homecoming activities can be found on the Homecoming website.
Highlights include:
Presidential Centennial Gala - The Presidential Centennial Gala will be a celebration held in the CFSB Center on Saturday, Oct. 29, beginning at 6:30 p.m. followed by a buffet dinner at 7 p.m. Tables will be set for up to 500 guests who will be entertained by an authentic swing band – Todd Hill and Orchestra. Guests will also enjoy photo opportunities with 1920's restored automobiles provided by the West Kentucky Region Model A Restorers Club, along with other era memorabilia and characters. 1920's attire or black tie, business elegant attire is encouraged for guests. A special University announcement will be made that evening as well.
Thanks to collaboration between several University partners and Dean Dorton (Louisville, Kentucky), dinner and festivities for the event is only $22 per person. Advance registration is required and is available online at the Centennial website or by calling 270-809-3001. Space is limited, so early registration is recommended.
NPHC Plaza Groundbreaking - The National Pan-Hellenic Council has a vibrant history at Murray State. Throughout time, Murray State has been home to all "Divine Nine" organizations, with members having the opportunity to connect, engage and share in the brotherly and sisterly love that binds them together.
With a great deal of enthusiasm, a new National Pan-Hellenic Council Plaza will be unveiled on Saturday, Oct. 29 at 11 a.m. A successful campaign raised vital dollars to support the construction of the new plaza on the main walkway of Murray State's campus. The plaza, located near the corner of 15th and Olive Streets, includes a brick column containing each organization's Greek letters and crest, along with bricks spanning out from each column.
Alumni Art Exhibition - The Department of Art & Design is sponsoring an exhibit of artwork from alumni of the department. The alumni exhibition is currently on view at the Clara M. Eagle Art Gallery on the sixth floor of the Fine Arts building through Friday, Oct. 28. The closing reception will be held that evening from 6 - 8 p.m. in the Clara M. Eagle Art Gallery. Admission to the exhibit as well as the closing reception is free and open to the public.
Lovett Auditorium, Dedication of Trustees Hall - The newly-renovated Trustees Hall and restored Lovett Auditorium will be dedicated on Friday, Oct. 28. A short ceremony beginning at 3 p.m. will be held to dedicate the new space as well as present an honorary doctorate to Murray State alumnus and chairman of the Murray State University Foundation Board of Trustees, Jerry T. Shroat. A reception will follow the ceremony in the Johnson Lobby of Lovett Auditorium. The event is open to the public and offers a great opportunity for donors to see their named seats if they made a gift through the "Show Us How You Lovett" fundraising campaign.
A Taste of the Arts - The College of Humanities and Fine Arts will host its annual fundraising gala on Thursday, Oct. 27 beginning at 5:30 p.m. in the newly-renovated Lovett Auditorium. The event is sponsored by FNB Bank. A Taste of the Arts showcases the many talents of Murray State students in the Art & Design, Music and Theatre Arts while providing fine dining and a live auction for attendees. Advance registration is required at murraystate.edu/homecoming.
50th Anniversary Golden Class Reunion - Each year, Murray State University celebrates the graduating class of 50 years ago. This year, the University will host the class of 1972 with a reception on Friday, Oct. 28 beginning at 5 p.m. in the Sid Easley Alumni Center. Golden Reunion participants are also treated to a campus tour and VIP seating for the Homecoming Parade.
Black Alumni Meet and Greet "Welcome Back Celebration" - Sponsored by the Murray State University Alumni Association Black Alumni Network, events will include hospitality, music, dancing, food and vendors on Friday, Oct. 28 beginning at 7 p.m. at the Springhill Suites in the large ballroom. Tickets can be purchased at the door and are $15.
Homecoming Parade - The parade will begin Saturday, Oct. 29 at 9:30 a.m., traveling along Main Street from downtown to campus. This year's grand marshals include past presidents of the Murray State University Alumni Association. For those unable to attend in person, the parade will be live streamed at murraystate.edu/streaming.
MSUAA Tent City - Tent City starts at 10 a.m. inside the walls of Roy Stewart Stadium on the east side of the track. A beloved Homecoming tradition since 1989, Tent City provides the University's Greek organizations, student clubs, academic departments and residential colleges the opportunity to welcome alumni home and to give the public a snapshot look at all they have to offer. New to Tent City this year, a live band, the student-led Murray State University Commercial Music Ensemble under the direction of College of Humanities and Fine Arts instructor Brent Webster, will perform under the scoreboard.
Homecoming King and Queen Coronation, Football Game - The Homecoming King and Queen will be crowned at Roy Stewart Stadium in conjunction with the 2 p.m. football game against Tennessee State University.
This year's Homecoming Court is:
Hayden Smee (Cape Girardeau, Missouri)
Cole Wyatt (Benton, Kentucky)
Jaylon Taggart (Hopkinsville, Kentucky)
Gabe Maynard (Mendon, Illinois)
Luke Wyatt (Benton, Kentucky)
Olivia Badalamenti (Edwardsville, Illinois)
Jaclyn Paige Carter (Berea, Kentucky)
Allye Culp (Benton, Kentucky)
Ana Moyers (Radcliff, Kentucky)
Kaitlyn Sutton (Princeton, Kentucky)
Tickets for the Homecoming game are available at goracers.com or by calling 270-809-3000.
"We hope everyone who is able will join us at the 'Finest Place We Know' for what we believe is the best weekend of the year, made even bigger and better during this milestone centennial celebration," said Director of Alumni Relations Carrie McGinnis.
For questions, please contact the Murray State University Office of Alumni Relations at 270-809-5600.