About Arthur J. Bauernfeind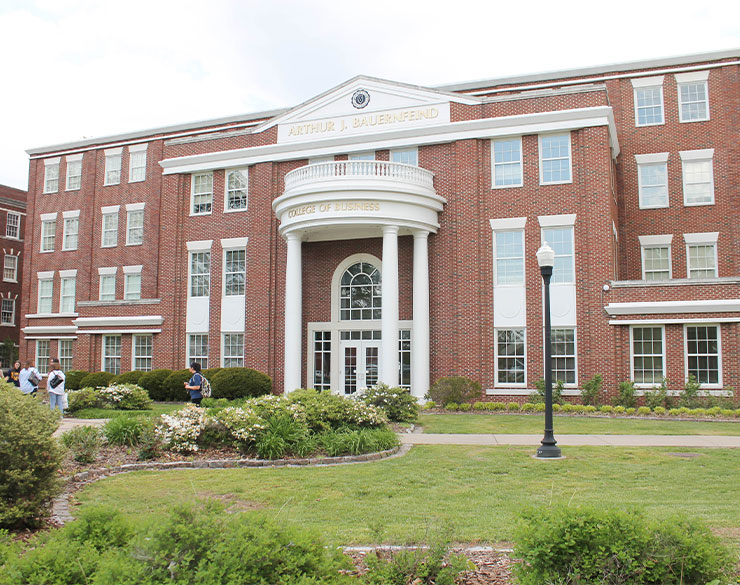 The AACSB Accredited Arthur J. Bauernfeind College of Business at Murray State University is named after Dr. Arthur J. Bauernfeind, a 1960 graduate of the business school. Dr. Bauernfeind is one of Murray State University's most consistent supporters.
Dr. Bauernfeind's illustrious career placed him as the Chief Executive Officer and Chairman of Westfield Capital Management Company, LLC ("Westfield Capital") prior to his recent retirement. He joined Westfield Capital in 1990, and was an Investment Strategist and Portfolio Manager with direct responsibility for covering transportation, banking and finance, economics and fixed income markets. He also served with distinction for two decades as the Chairman of the Murray State University Foundation Board of Trustees and was previously the President of the university's Alumni Association. He received the Distinguished Alumni Award from Murray State University in 1996. In 1998, he was awarded an honorary doctorate in humane letters by Murray State University. He has also served as a Trustee of the Tufts/New England Healthcare Foundation. Additionally, Dr. Bauernfeind is a director and former President of the Boston Economic Club and a member of the Boston Security Analysts Society. He is a Chartered Financial Analyst.
While attending Murray State University, he participated in the Language Club and the Business Club, and served as Sophomore and Junior Class President. He was a member of the Sigma Chi Fraternity and the Murray State Baseball Team. Dr. Bauernfeind was also named Outstanding Freshman ROTC Cadet as well as Distinguished Military Student.