Endowed Funding Support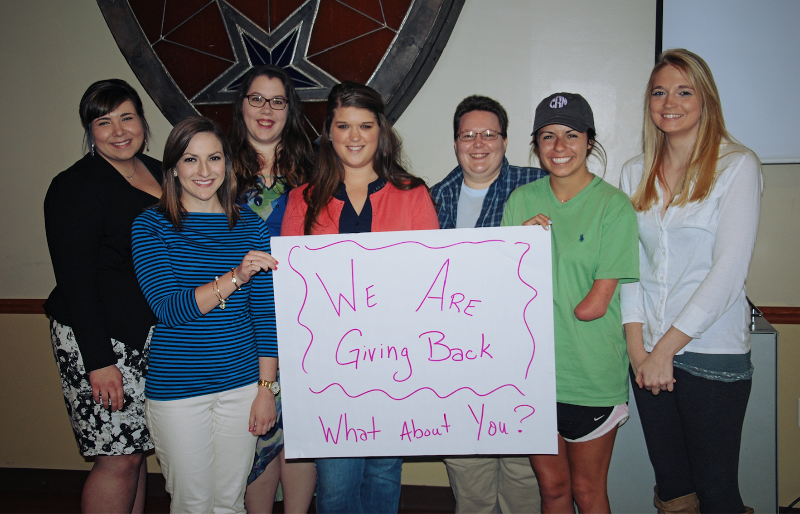 Giving Back Endowment
Through gifts to the Murray State University Foundation from Patricia Mendez Long and Dr. Robert F. Long, along with their family, friends and colleagues, the Giving Back Endowment was established to advance the principles of altruism, generosity, caring, and service to others. The central goal is to provide students with innovative educational experiences that help prepare them to be active citizens of the world and provide faculty with resource to innovate in course design that pursues the same outcomes.
The Endowment provides the Student Engagement Initiative to support Nonprofit Leadership Studies faculty in integrating an experiential learning opportunity into a core student philanthropy course in the NLS Program. The students design and conduct a comprehensive grant making process to distribute funds to selected area nonprofit organizations. The Faculty Innovation Initiative provides one-time seed funds for MSU faculty to develop innovative approaches that connect students to real-life community contexts where they can apply philanthropy and the Giving Back Endowment goal through their course. The process is guided by a representative committee, the Office of Development, and the MSU Foundation, along with selected area nonprofit practitioners.
Endowed Faculty Fellowship in Nonprofit Leadership
The Patricia and Robert Long Endowed Faculty Fellowship recognizes and supports the Program Director for the Nonprofit Leadership Studies Program. The faculty member serving in this critical role is challenged to ensure that all students become more effective leaders dedicated to helping people improve the quality of their lives and the communities in which they live. The resource is intended to support efforts to recruit and retain the expertise and commitment needed to advance the NLS Program mission and vision.