Faculty Directory
Contact Us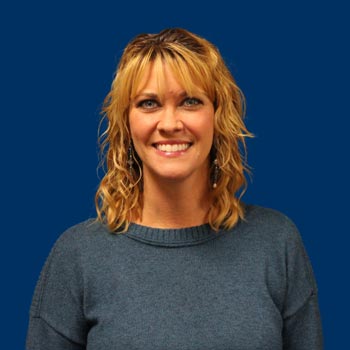 Elise Lael Kieffer, Ph.D.
Program Director and Assistant Professor
Nonprofit Leadership Studies, Organizational Communication and Leadership
309A Wilson Hall, Murray, KY 42071
Dr. Kieffer's first love was musical theatre. She earned a Bachelor of Fine Arts from Jacksonville University (Florida). After graduation, she began a successful career as a performing artist on the East Coast and Midwest. She left performance to return to school for her Master's in Public Administration and Nonprofit Management from Tennessee State University. After earning that degree she moved to New York and worked for an international humanitarian aid organization, specializing in fundraising. While her primary assignment was growing the base of individual donors, she is also remembered for the dramatic growth in funding coming from foundations and corporations under her leadership. | The next chapter in her nonprofit sector journey combined her passion for the arts with her growing commitment to strengthening community engagement and building sustainable organizations. She moved to rural Cumberland County, Kentucky, at the foothills of the Appalachian Mountains to found the Burkesville Academy of Fine Arts (BAFA). This interdisciplinary arts education organization offering year-round arts education and performance opportunities for children was launched in rural South- Central Kentucky. BAFA found strong support through local youth serving organizations such as 4-H and the public schools, becoming an integrated part of youth development across the region. | With a long-time aspiration to play a role in the development of leadership and management capacity for those serving the community, in 2017 her family relocated to Tallahassee, Florida, for Dr. Kieffer to pursue her PhD at Florida State University. While studying arts administration, with a focus on nonprofit leadership and management, she focused her research on strengthening rural nonprofit arts organizations. During her academic journey, she has pursued scholarship and engaged in teaching across the leadership and management curriculum. Among her many professional awards, it is worth noting that she was recognized with the Emerging Scholar Award at the International Society on the Arts in Society in 2019, 2020, and 2021. In addition, she received the Emerging Scholars Award at the International Conference on Diversity in Organizations, Communities, and Nations in 2021. | Upon receiving her Ph.D., Florida State University was eager as a part of their teaching resources and the program's leadership both express regret that she is leaving and excitement for this next step in her career as she joins Murray State University. Dr. Kieffer has shared her excitement about the future of the MSU Nonprofit Leadership Studies Program and is looking forward to the dynamic times ahead. "Murray State provides me the perfect opportunity to combine my love of the arts with my passion for making the world a better place through nonprofit engagement. I'm also thrilled to be able to raise my boys in this beautiful and supportive community."
Robin Esau, M.S.
Instructor
Nonprofit Leadership Studies, Organizational Communication and Leadership
320 Wilson Hall, Murray, KY 42071
Robin Esau is an instructor in Nonprofit Leadership Studies at Murray State University. She received both her bachelor's and master's degrees from Murray State and earned the Certified Nonprofit Professional (CNP) credential through the Nonprofit Leadership Alliance. A member of the Association of Certified Nonprofit Professionals and the Kentucky Nonprofit Network, she is also involved with local community nonprofits and has served on a number of their governing boards. With an interest in international service, she has developed and led community-service-focused study abroad experiences to Germany, Austria, South Korea, and Jamaica, where program participants served with international NGOs. During her time at Murray State, she has been engaged in many service-learning and civic-engagement campus efforts, including key roles with Martin Luther King, Jr. Day, Pay it Forward, AmeriCorps, and other grant-funded initiatives. Prior to her work at Murray State, she held leadership positions in children and youth ministries. That work, along her with engagement with a variety of local and global religious organizations, has fueled a strong interest in the area of faith-based philanthropy. | Education: Master of Science, Human Development and Leadership/International Education Administration - Murray State University; Bachelor of Integrated Studies/Human Services: Nonprofit Leadership - Murray State University | Areas of Specialization: Leadership, Governance, Human Resources, Volunteer Management, Programming, Advocacy, Global Citizenship, and International Service
View Robin Esau's LinkedIn Profile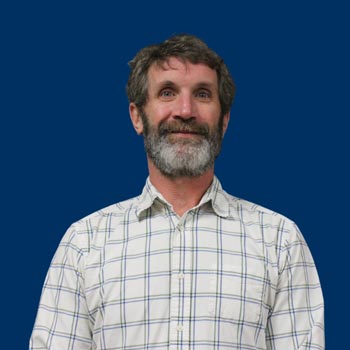 Mike Gowen, M.A.
Instructor
Nonprofit Leadership Studies, Organizational Communication and Leadership
313 Wilson Hall, Murray, KY 42071
Mike Gowen is an instructor in Murray State University's Nonprofit Leadership Studies program. He received both his master's and bachelor's degrees from Murray State University. Gowen holds numerous professional certifications from organizations ranging from the Professional Climbing Instructors Association to the National Association of Interpretation. He has played a major role in Murray State's sustainability efforts, serving as co-chair of the Presidential Commission on Campus Sustainability from 2010-13. He was also the principal grant writer for grants awarded to the university from the Kentucky Environmental and Public Protection Cabinet. These grants resulted in over $200,000 in upgrades for Murray State's North Farm recycling facility. In 2017, Gowen received the Excellence in Teaching Award from the National Society of Leadership and Success. | Education: B.S. - Murray State University; M.A. - Murray State University | Areas of Specialization: Intergenerational Programs, Campus Sustainability, Adventure Leader Development, Community Engagement, and Service Learning
Christina Dickerson Dockins, PhD
Adjunct Instructor
Nonprofit Leadership Studies, Organizational Communication and Leadership
Dr. Dockins was born in Hobart, Indiana during the winter of 1976. She currently resides in Western Kentucky. In 2001, Dockins completed the Women's Studies program at Purdue University and continued studies in psychology and education until she earned a BIS degree in education from Murray State University in 2007. In 2012, she earned a master's in teaching from the University of the Cumberlands followed by a Ph.D. in Leadership with a specialty in Business Administration focused on Nonprofit Management in 2021. Throughout her studies, Dr. Dockins has maintained a 4.0 GPA and is a member of the National Honor's Society. She participated in a teaching internship program at Purdue University and published her first research in the Kentucky Counseling Association Journal in 2008 as an undergraduate student. As a grant writer for a rural school district, Dr. Dockins was awarded over $2 million in state, federal, and foundation grants. She has since become a nonprofit consultant with the Community Foundation of West Kentucky and is passionate about establishing community funds in rural counties as a means to sustain local nonprofit services and strengthen hometown communities.