College of Humanities and Fine Arts
The College of Humanities and Fine Arts is the largest and most diverse college at Murray State University, with over 120 faculty. The College houses the following departments: Art and Design; English and Philosophy; Global Languages and Theatre Arts; History; Music; Political Science and Sociology; and Psychology. Our departments are located in several buildings, including Faculty Hall, Price Doyle Fine Arts Complex, Visual Arts Building, and Wells Hall.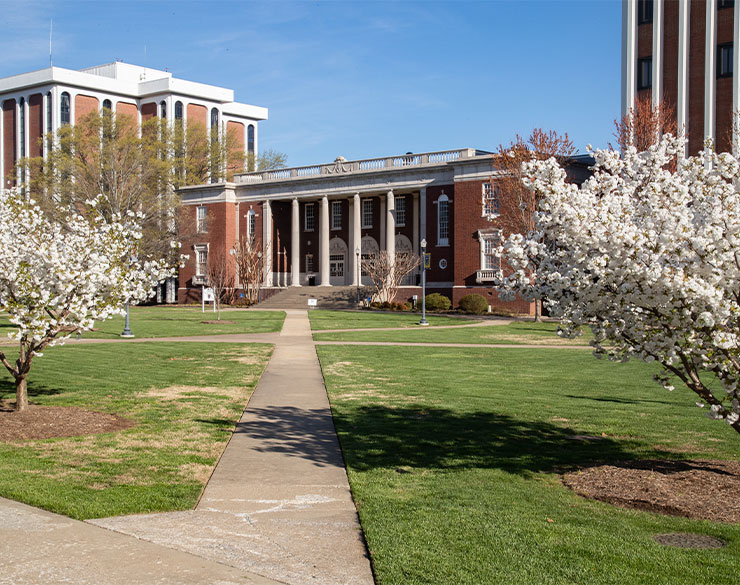 As a college we value academic excellence as well as collaborative teaching and experiential learning. We are the campus leaders in study abroad and are the artistic and cultural heart of Murray State University. The College of Humanities and Fine Arts sponsors film, lecture, and reading series; musical and theatrical performances; and festivals and exhibitions that enrich the quality of life in the region. We invite you to TAKE PART in the college's numerous events.
In recent days, we have witnessed tragic reminders of the racism and hatred that continue to afflict our nation. Please see our Mission Statement for a letter from the College of Humanities and Fine Arts regarding these current events.
Get social with us
Contact Us
College of Humanities and Fine Arts
100 Faculty Hall
Murray, KY 42071
270.809.6937
take part blog