Polymer and Materials Characterization Laboratory (PMCL)
The PMCL is located on the second floor of Jones Hall (Room 2219) in a ~900 ft2 space and houses a number of instruments which are critical in supporting the teaching and research efforts of faculty and students in the Jones College of Science, Engineering and Technology. The state-of-the-art instrumentation (shown below), which has been made possible through the support of Dr. Jesse D. Jones, the National Science Foundation and the Department of Chemistry, allows for thermal and mechanical characterization of a wide range of materials, ranging from small molecules and metal complexes to polymers and plastic composites. Our instrumentation also includes spin coating and 3D printing capabilities, a potentiostat and oven/humidity chamber for broadband dielectric relaxation spectroscopy and other electrochemical experimentation, as well as two fume hoods for synthesis. Additionally, the overall suite of instruments will enhance the education of students who enroll in the Polymer and Materials Science degree track in Chemistry. The relatively new degree track, which emphasizes the industrial and engineering aspects of chemistry, was offered for the first time in the fall of 2014.
If you have interest in utilizing the PMCL for your research or teaching needs, or are a student interested in the Polymer and Materials Science track in Chemistry, please contact Dr. Kevin Miller at kmiller38@murraystate.edu.
Our instrumentation includes:
TA Instruments Q800 Dynamic Mechanical Analyzer (DMA), complete with humidity and low temperature capabilities. (NSF-MRI Grant #1427778, Division of Materials Research, PI: Dr. Kevin M. Miller, co-PIs: Dr. R. Daniel Johnson, Dr. Rachel Allenbaugh)
TA Instruments Q500 Thermogravimetric Analyzer (TGA)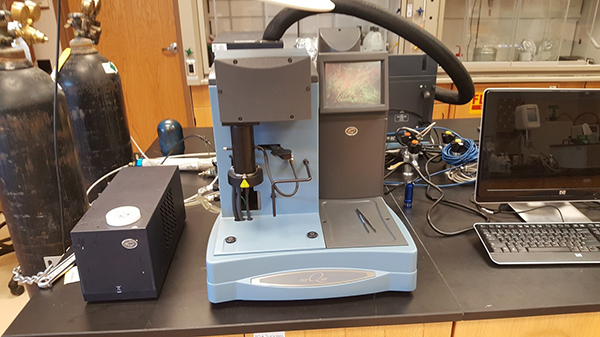 TA Instruments Q200 Differential Scanning Calorimeter (DSC). (cooling capability to -90 oC)
Waters Gel Permeation Chromatography (GPC) System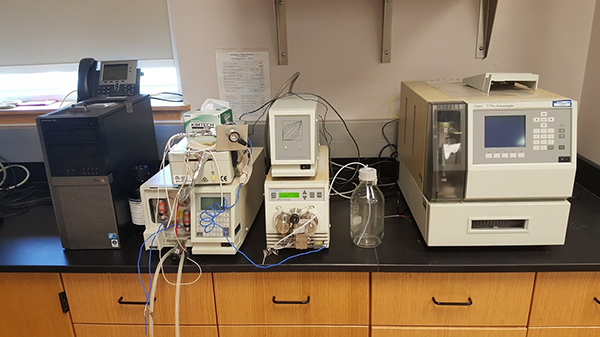 Brookfield small sample and cone-and-plate viscometers. (with temperature controlled water circulator)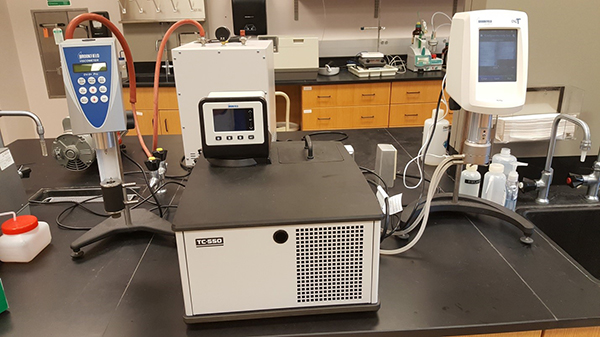 Spin coater (Laurell Technologies Corp.)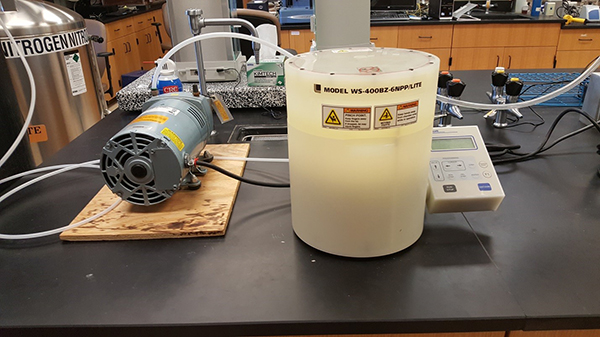 Anton Parr density meter DMA 4100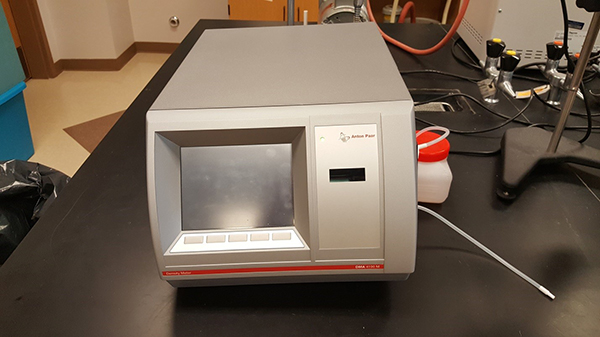 Metrohm Autolab 302N Potentiostat with Espec BT-433 benchtop humidity-controlled oven.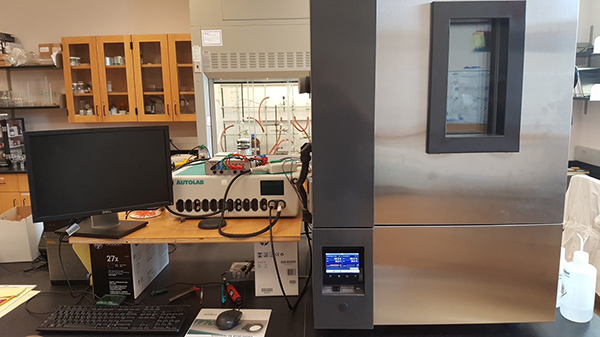 Formlabs Form 1+ 3D Printer.
Karl-Fischer Titrator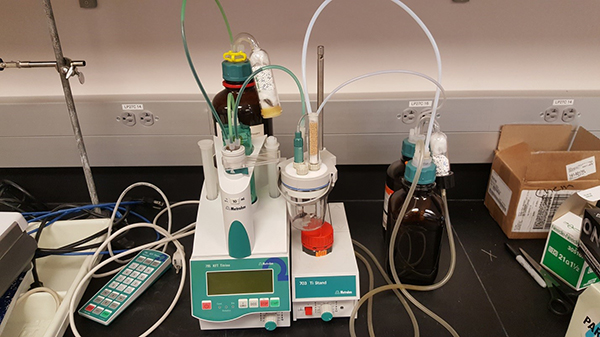 Pictures of the laboratory: