Honors Curriculum
With Honors seminars, you'll get the chance to push yourself beyond textbooks and lectures. You'll engage in conversations led by specially selected professors. And you'll be challenged to think differently, to not take anything at face value and to gain all-new perspectives that will help you succeed now and into the future.
Honors students can graduate with either the Honors Diploma or the Honors Focus. See below to learn which seminars are required to complete each set of curriculum.
Why Honors Seminars?
Murray State's Honors seminars feature:
Smaller class sizes: Most seminars are limited to 15-18 students, so you'll receive more individualized attention and more opportunities to succeed.
More engagement: Instead of lectures, you'll become engrossed in thought-provoking discussions and challenging project activities.
Honors faculty: We believe Honors students should be taught by the best professors. That's why we choose faculty who have a special knack for teaching in the seminar environment.
Honors students only: While you'll take classes with everyone else in your major, Honors seminars are designed exclusively for Honors students to facilitate a high level of intellectual discourse and critical thinking.
"The Honors seminar environment promotes scholarly debate and discussion covering a wide range of topics. Participating in an organization that promotes this kind of intellectual diversity and allows students the freedom to really engage with the classroom material was a critical part of my undergraduate experience, and was extremely beneficial to my graduate coursework and career."
Lauren Allard
Alumni, MPA, consultant with Tennessee Department of Mental Health and Substance Abuse Services
Degree Option 1: Honors Diploma
If you decide to pursue the Honors Diploma, you're choosing the most prestigious undergraduate degree at Murray State. To earn this degree, you'll complete the Honors Sequence of seminars and requirements instead of the standard general education requirement. The Honors Sequence is made up of:
8 Honors seminars
Courses in math and science
Education Abroad
Honors Thesis
The Honors Sequence has two tracks: one for B.A. students and one for B.S. students. The tracks are slightly different, depending on what your major requires. Honors B.A. students take foreign language courses, while B.S. students take more math and science courses. Honors Diploma recipients also receive the Honors medallion and are recognized at graduation.
Honors Diploma course sequence for B.A. students
Honors Diploma course sequence for B.S. students
Degree Option 2: Honors Focus
If you decide to go the Honors Focus route, you'll need to complete about three-fourths of the Honors Sequence as part of the standard general education requirement. The Honors Focus is made up of:
Six Honors seminars (Three must be at the 200 level)
Two of the following:

Education Abroad
Honors Thesis
Foreign language (two semesters)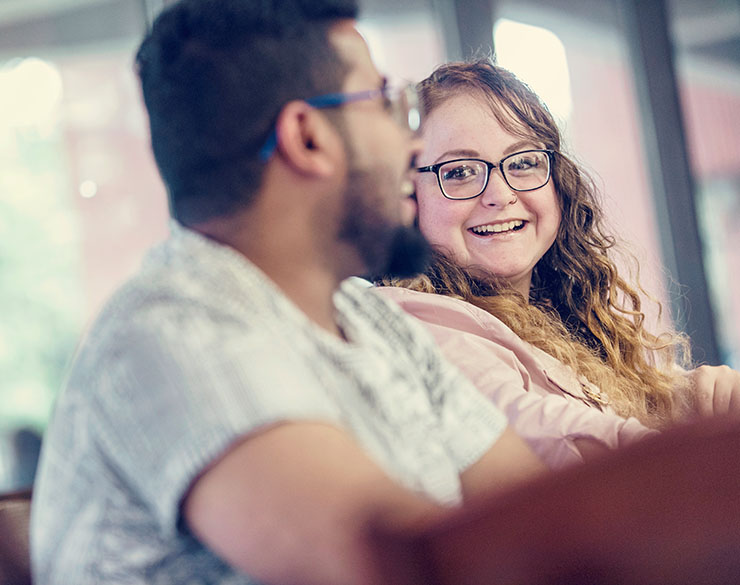 International Student Tracks
We offer international student tracks for both the Honors Diploma and the Honors Focus. What exactly does that mean? If you're an international student, you can substitute structured travel in the U.S for Education Abroad. If you're a student from a non-English speaking country, you can take upper-level courses in English literature, linguistics or writing as substitutes for the foreign language requirement.