Hutson School of Agriculture
Agriculture Career Fairs - Employer | Agriculture Career Fairs - Student
Get More Than a Degree
With a long-standing tradition of academic excellence, the Hutson School of Agriculture at Murray State University will provide you with more than a degree. You will receive a unique, hands-on educational experience guided by our knowledgeable faculty who are here to encourage your career aspirations and academic growth. We will mentor you along the path toward a career in agriculture with a "large university education" in a small school setting with modest class sizes.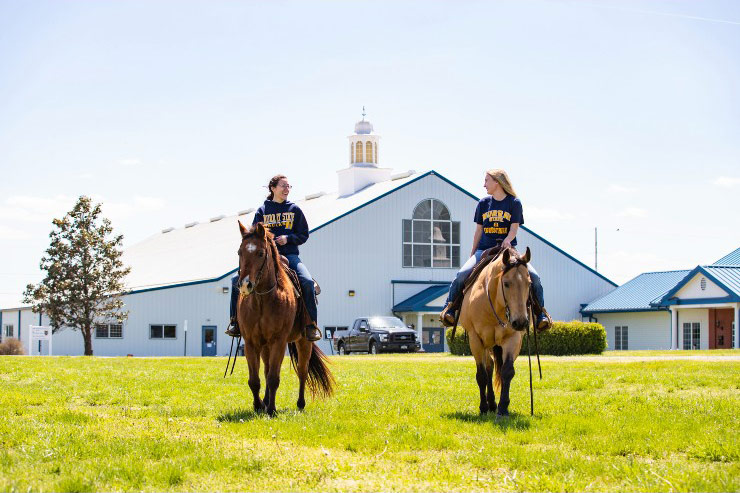 Degree Programs
The Hutson School of Agriculture not only provides you with the personal attention you need, but it also supplies you with current and breaking agricultural technology to take your education to a level that will make you highly competitive in the job market.
There are also many opportunities to become involved with various clubs, organizations and teams. Students in the Hutson School of Agriculture take pride in their involvement and achievements.
The Hutson School of Agriculture offers both agricultural sciences and animal technology curricula at the Bachelor of Science degree level. In addition, the Hutson School of Agriculture offers an Associate of Science degree and a Masters of Science degree.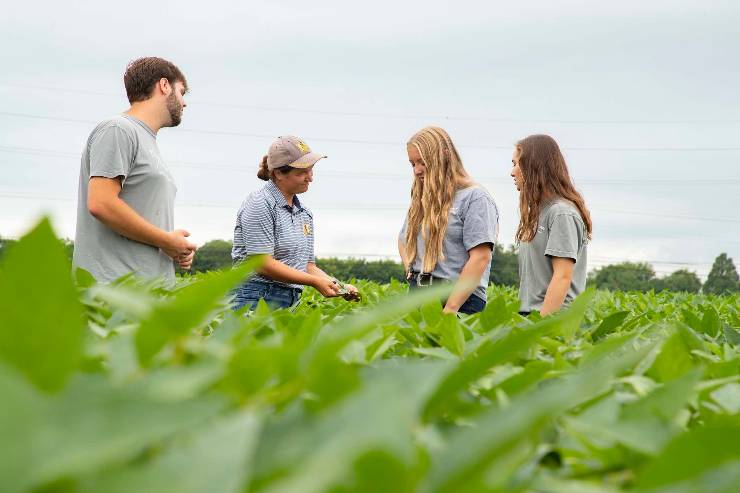 Career Outlook
Since the field of agriculture covers a broad range of interests, a degree in agriculture provides endless career opportunities. A few of these careers are: Soil Scientist, Teacher, Soil Conservationist, Extension Agent, Chemical Sales Representative, Landscape Designer, Veterinarian, Equine Trainer, USDA Inspector, Research Technician/Scientist. With an agriculture degree from Murray State, the opportunities are endless.
Keep in Touch
Come and visit the Hutson School of Agriculture and find out why Murray State is such a special place to live and learn. Schedule a visit online or by calling the Office for Recruitment at 270.809.2896. The Hutson School of Agriculture welcomes visitors anytime.